All Nigerian politicians are controversial either as a result of certificate scandal or because of their unpopular policies which are anti-masses.
Since 2015 till date, some state governors are more controversial than the others, most especially because of their utterances. Here is the list of top 10 most controversial state governors in Nigeria.
10) Ibikunle Amosun of Ogun State
 Ibikunle Amosun's term as the governor of Ogun State elapses May 29, 2019, however he isn't retiring as he will be proceeding to the National Assembly as a Senator.
In the build up the 2019 governorship election, there were issues within the All Progressive Congress (APC) his party, his candidate Adekunle Akinlade couldn't secure the ticket of APC.
Amosun even as a member of APC pumped all resources and inspired Akinlade to defect to APM.
Even as his candidate was defeated during the election and was suspended by the ruling APC under which he won a Ogun Central Senatorial District election, that doesn't stop Amosun from visiting Aso Rock any time.
Amosun is one of the controversial state governors in Nigeria.
9) Abdulaziz Yari of Zamfara State
Welcome to Zamfara State, where an incumbent governor who should be a peace maker once threatened the National Chairman of his party Adams Oshiomhole when his anointed candidate failed to secure the ticket of governorship election in the state.
At a time, Abdulaziz Yari called on President Muhammadu Buhari to declare state of emergency in his state.
That's unusual for a sitting governor to call on the Commander-In-Chief to declare state of emergency in his state.
 "If them born your father and mother well, send the committee members to the state again" he was heard saying in the short video clip while threatening to attack APC national chairman.
Sad enough, Yari is the Chairman Nigeria Governors Forum at the time he made the comment.
He also has corruption allegation against him.
8) Dave Umahi (Ebonyi)
Dave Umahi of Ebonyi stood out among PDP governors who mobilised support for President Muhammadu Buhari during the APC presidential campaign rally. At a time, PDP described him as a mole.
He was behind the idea of mobilising over 100 traditional rulers to endorse Buhari for second term.
No one could actually say where Dave belongs as the same traditional rulers endorsed Buhari's opponent Alhaji Atiku Abubakar of Peoples' Democratic Party (PDP) when he was in the state to solicit for their support.
Umahi who is also the Chairman of South East Governors' Forum later said he was under intense pressure to support President Buhari.
He plays the card smartly.
7) Abiola Ajimobi (Oyo State)
The outgoing governor of Oyo State put himself on the spot on three difference occasions which makes him one of the controversial state governors in Nigeria between 2015 to 2019.
One, he took the most controversial action which was seen as move to degrade Olubadan of Ibadan land, Oba Saliu Adetunji.
That was when he approved beaded crowns and coronets for 48 kings in the state that was after he installed 21 new kings in Ibadan on August 27, 2017.
It generated controversy and was challenged by the Osi of Ibadan land, Rashidi Ladoja and other powerful sons of the Ibadanland.
Two, during the trying moment of students of Ladoke Akintola University of Technology (LAUTECH) when their school gates were shut.
The students visited government office in Ibadan where the governor addressed the students.
They will never forget the "constituted authority" statement.
The aggrieved students staged a protest to his office over the closure of their school, but the governor felt they were unruly.
"You are complaining that your school has been shut for eight months. Am I the person who closed your school?" he asked.
"If you want to go violent, we are here waiting for you. Whatever you want to do, do it. You are supposed to have little respect for constituted authority, no matter what."
The students were more interested in being heard than listening to the governor.
The governor lost his cool while trying to pacify the students and said:
"Eight months of what?" he barked and the students responded.
Then he said: "And so what? Is this the first time that a school will be closed?"
LAUTECH students did not fall for his subtle intimidation, and he said: "If things get tough, I won't be affected. Go and do your worst."
Ajimobi to the students that Oyo and many other governments lacked funds.
"I'm not gonna talk to you, and If you want to start troubles, go ahead. This government will not tolerate nonsense from anybody.
"If you want to be troublesome, I dare you, I'm ready for you, let's see what happens then.
"What we're saying is that some of you should have little respect for constituted authority, no matter what. Whether I pay salaries or … this is the constituted authority for Oyo."
The last straw that broke the camel's back was the demolition of Ayefele music house: Another controversial step he took was the demolition of the Music House belonging to a music maestro, Yinka Ayefele.
The demolished house also provide accommodation for Fresh FM located at Lagos-Ibadan bypass in Challenge Area of Ibadan.
Fans of the musician within and outside Oyo State rained curses on the governor for what they described as "political rascality"
Considering the state of the musician, the controversy garnered sympathy for the musician, and the entire world condemned the act of the governor, even though other building along the same area were demolished.
6) Samuel Ortom
Welcome to Benue State where a sitting governor has been a member of every major political parties since Nigeria returned to democracy in 1999.
Preparatory to 2019 general elections, Ortom denied dumping the ruling All Progressive Congress but later went to PDP which in the 2015 election maltreated him.
That's not where his controversy lies, but the accusation of the APC that the Samuel Ortom was actually sponsoring militia in his own state and at the end blaming the havoc caused by the militia group on Fulani herdsmen. President Muhammadu Buhari is a Fulani man, it was alleged that the governor was trying to get the sympathy of his people in Benue State.
At a time one of his aides said Aso Rock had knowledge of unrest in Benue but decided not to do anything about it because Buhari is a Fulani man.
5) Emmanuel Udom
In Akwa Ibom State, Emmanuel Udom sparked a controversy around himself before the 2019 presidential election by denying the application of the APC Presidential Campaign Team to use the Godswill Akapbio International Stadium as a result of the political differences between him and his erstwhile political godfather Senator Godswill Akapbio.
Knowing the political implication of such action, he swallowed his words later. A state governor denying a president of a country access to facilities in his state?
Emmanuel nearly committed a political mistake as a PDP member.
4) Nyesom Wike
When you are a governor of one of the state adjudged to be one of the violent states in Nigeria there is no way you won't controversial.
Apart from the fact that former governor and incumbent Minister of Transportation Rotimi Amechi tried to hijack the state from Nyesom Wike, Wike doesn't have a big issue.
But due to his rivalry with Amaechi, Wike made controversial statement capable of heating up the polity.
Not long ago, Governor Wike alleged that a GOC is behind pipeline vandalism in Rivers.
In May 15, 2019 report by Channels TV, Governor Nyesom Wike alleged that the General Officer Commanding (GOC) of the 6 Division of the Nigerian Army, Major General Jamil Sarhem was one of the Senior military officers promoting bunkering in the Niger Delta region.
He claimed that the GOC for was running an illegal oil bunkering squad for the purpose of financing his quest to be appointed the Chief of Army Staff.
3) Rochas Okorocha
Before joining politics, Owelle Rochas Okorocha was one of the most loved philanthropists in Nigeria, but seems everything good things about him changed immediately he joined politics.
He is also one of the state governors that have also wine and dine with all major parties in Nigeria in his quest to become Nigerian president.
As if that wasn't enough, towards the end of his second term, he imposed his son-law on the state.
He tried to build a political dynasty which caused a serious rivalry between him and the National Chairman of the ruling APC Adams Oshiomhole.
He anointed his son-in-law, Uche Nwosu, on February 12, 2019 as his successor. That decision broke the party, he motivated his son-law to join another party he had found for a long time ago.
APC lost, Uwosu lost, while senatorial election of the outgoing governor is pending as INEC officials that declared him said he did so when his life was at risk.
His fate is still unknown.
Opposition PDP eventually won the governorship election in the state.
Another controversial decision that further exposed him as a typical Nigerian politician was the establishment of four new universities which was seen a ploy to cause financial problem for the incoming governor-elect Emeka Ihedioha of PDP.
The new universities include:
University of Science and Technology, Omuna Isiaku;
University of Creative Technology, Umuna,
University of Medical Sciences, Ogboko (Okorocha's hometown),
Imo State University of Agriculture and Environmental Sciences.
These universities, added to the already existing Imo State University (IMSU), Owerri, bring the total number of universities owned by the Imo State Government to five, excluding the other tertiary institutions like the Imo State Polytechnic, the College of Education and Schools of health, according to ICIR Nigeria.
2) Abdullahi Ganduje of Kano State
First Abdullahi Ganduje was accused of collecting kickbacks from contractors in Kano. He was caught in a series of video later released by an online medium. He denied it despite he was seen stuffing millions of dollars into his babriga.
When that died down, he saw the body language of the Emir of Kano of supporting an opposition party in the state.
He opened an investigation into the financial affairs of Kano Emirate and the panel found that there were financial mismanagement which was targeted at indicting Emir Sanusi II. The case died due to the intervention of some powerful Kano men and women in the state.
But after he narrowly escaped being defeated by the PDP candidate, he gave the Kano State House of Assembly greenlight to split the Kano Emirate which was aimed at decimating the influence of Emir Sanusi II. Court stopped him, though, he said the court order came late.
He sealed the move to create more emirates in the state by presenting staff-of-office to the new traditional rulers.
The event is coming amidst controversy that in breaking up Kano emirate, Ganduje is pursing a political vendetta against the emir of Kano, Sanusi Lamido Sanusi II.
His Chief Press Secretary, Abba Anwar, said the governor presented the instrument to Aminu Ado-Bayero, the eldest son of the late Emir of Kano, as the Emir of Bichi.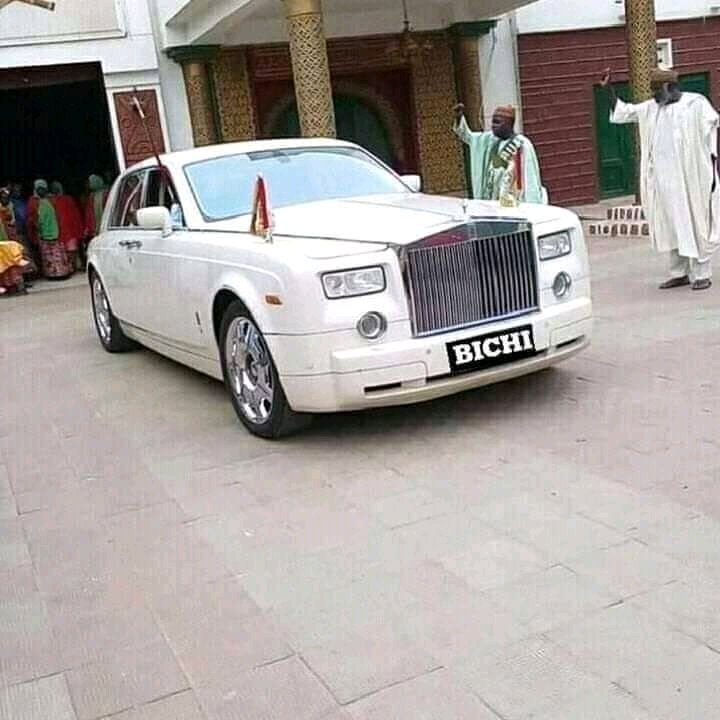 Others who received the Staff of Office were the Emir of Karaye, Ibrahim Abubakar II; the Emir of Rano, Tafida Abubakar-Ila; and the Emir of Gaya, Ibrahim Abdulkadir.
Ganduje remains one of the most controversial state governors in Nigeria, and he will remain one till 2023, if he's able to win all the upcoming court cases against him in courts in the days and months ahead.
Ganduje is one of our most controversial state governors in Nigeria.
1) Nasir El-rufai of Kaduna State
No state governor could be as controversial as the brilliant former FCT Minister and now the governor of Kaduna State Nasir El-Rufai. He is No. 1 on our list.
Before the 2019 election he boldly took the most daunting political move by doing a Muslim-Muslim ticket, a move many thought would have political implication, but he succeeded by winning the election.
Known for his kneeling before President Muhammadu Buhari and Bola Tinubu whenever he's exchanging pleasantries with them, El-Rufai left his state, travelled many state to Lagos, at a public discussion, he told thousands of Lagosians that they could join hands together to end godfatherism in Lagos State.
El-Rufai said Nigeria had permanently remained a country of potential because good and competent people had distanced themselves from politics.
However, during the question and answer session, a Senior Advocate of Nigeria and three-time commissioner in Lagos State, Dr Muiz Banire, noted that godfathership was one of the drawbacks for professionals and businessmen who might want to go into politics, and asked El-Rufai how godfathership could be dealt with.
Responding, El-Rufai said, "Godfatherism. This is Lagos. Let me tell you something sir; you know, Kaduna State used to be like that.
There were three or four politicians in Kaduna that you could not become anything unless you had them on your side. Those were the godfathers of Kaduna politics and you had to carry them along and you know, the three words, 'carry them along' mean paying them regularly.
He said he retired them.
His statement was seen as an attack on Bola Tinubu, a political emperor in the South West.
A few hours he made the statement, a youth wing of Afenifere warned him, but the respectful but cocky governor said he had no regret making such statement.
Referring to Mr Tinubu, he said, "We are in the same party. We get along very well as far as I am concerned. I don't know if he is the godfather of Lagos."
The above state governors are our top 10 controversial state governors in Nigeria. We may have more of them as we move into another round of term for some of them that will be in office till 2023.