A suspected fraudster, Ismaila Mustapha, popularly referred to as Mompha has told the World that he worked for his money, "I'm not a fraudster," he said.
In a hilarious skit with Broda Shaggi sent a subliminal message to the world that he is not a criminal. Mompha was recently granted a N100 million bail after being arrested and subsequently taken to court, for alleged internet scam and money laundering.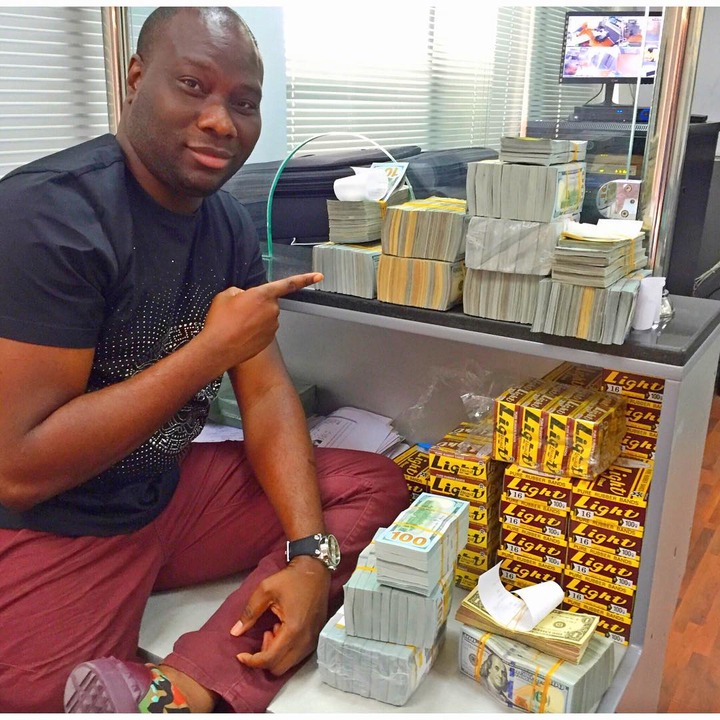 Announcing the skit on his page, he said, 'I AM NOT A CRIMINAL, you have done your findings and you found nothing on me officers or did you? I repeat " I AM NOT A CRIMINAL" guys! Mompha said.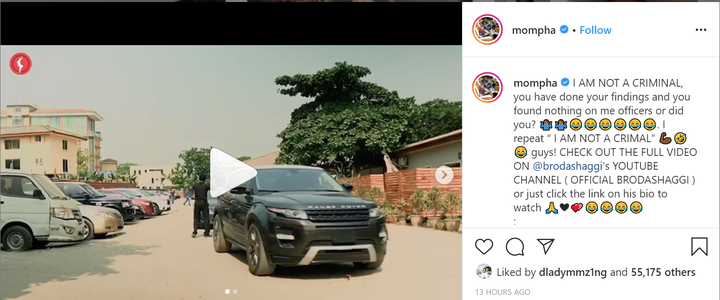 Quick facts about Mompha:
1st African to buy the $450,000 Rolls Royce Wraight Eagle Viii.
He owns a $330,000 2018 Rolls Royce Wraith
A $300,000 Ferrari 488 Spider
A $417,826 2019 Lamborghini Aventador
$265,500 Mclaren 650s & more
Mompha is richer than some Nigerians who call themselves a millionaire