Last Updated on
The administration of President Muhammadu Buhari of Nigeria has agreed to free 2, 60o inmates from Nigeria's prisons across the country.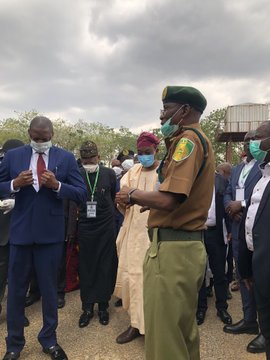 It is one of the measures the APC-led government is using to curb the further spread of coronavirus in Nigeria.
At the time of this report, the number of infected persons is nearing 300, specifically, 276 cases were recorded by the Nigeria Centre for Disease Control (NCDC), the number may be more than that considering poor health care in Nigeria.
Lagos state government has the highest number of cases, it is the most densely populated commercial city in Nigeria and in Africa.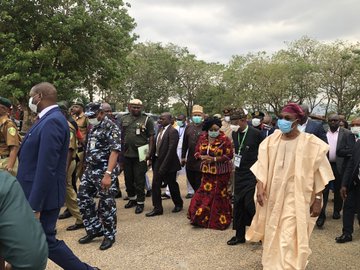 The Minister of Interior, Rauf Aregbesola, announced that APC-led government the measure is part of measures to decongest prison facilities in the country amid the coronavirus pandemic.
Aregbesola told newsmen that, "In a symbolic gesture of the amnesty given to the 2,600 inmates across Nigeria, 41 Federal inmates and 29 FCT inmates making a total of 70 inmates who met the above criteria will be released today from the Kuje Custodial Centre in Abuja.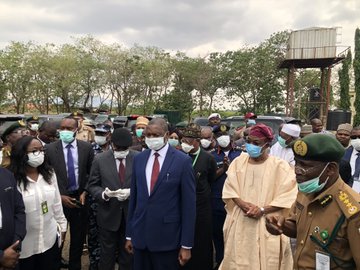 Beneficiaries of the Prison Amnesty gesture
Inmates that are 60years and above;
Those suffering from ill-health likely to terminate in death;
Convicts serving three years and above
Those who have less than six months to serve;
Inmates with mental issues;
Inmates with an option of fine not exceeding N50,000.
Will those on death role be set free?
Aregbesola said the amnesty only applies to those who committed lighter offences.
He was quoted as saying, "This amnesty will not apply to inmates sentenced for violent extreme offences such as terrorism, kidnapping, armed banditry, rape, human trafficking, culpable homicide and so on.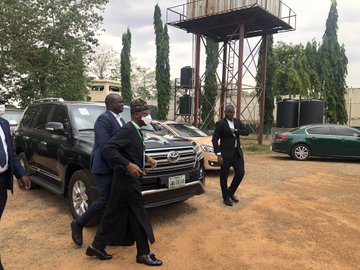 "The Governors of the 36 states under whose jurisdiction most of the inmates were incarcerated will complete the exercise in line with the federal principle."
Condition of prison in Nigeria
Prisons in Nigeria are considered to be the worst on the continent considering the treatment they undergo at any of the facilities, sometimes, they come out being worst than they were before their sentence.
As part of the measures of the Buhari's government to restructure prisons in Nigeria, the name was changed to Nigerian Correctional Service.
And he appointed a former commissioner in Lagos State and the former Governor of Osun State Aregbesola whose track record in Osun was unprecedented.
He transformed the state to a "state capital" status, and all eyes are on him to bring his radical change to transform prisons.
Hundreds of persons are locked in prisons who are predominately awaiting trials.