Last updated on April 8th, 2022 at 07:48 pm
As the Nigerians warm for the much anticipated 2023 General Elections, an aspirant for the Ayedire, Iwo and Ola-Oluwa Federal Constituency, Hon. Adisa Muyiwa Muhammed aka Kulukulu has assured the people of his constituency that 2023 and beyond will be about bringing to the people the core dividend of democracy.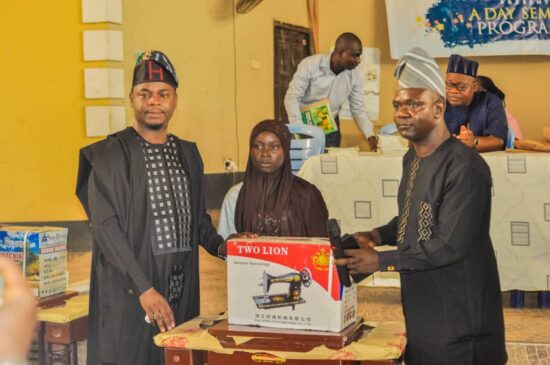 He stated this at the weekend at the All Progressives Congress Secretariat in Iwo Local Government while making his ambition known to represent Ayedire, Iwo and Ola-Oluwa Federal Constituency at the House of Representatives.
"APC stands a better chance to bring dividends of democracy to all Nigerians and for Iwo Federal Constituency to fit squarely into the political scheming.
Kulukulu pointed out that the constituency could not afford to elect anyone who does not have the networking and agility to pursue the common interest of the people
"It is in the greater good of this Constituency that, I, Adisa Muyiwa Muhammed Kulukulu, hereby declare today, in the presence of God, party leadership and my supporters that, I am seeking the support of all our party leaders and members to elect me as the party's flag bearer to participate in the 2023 general elections to represent this great Constituency at the House of Representatives, Abuja."
Leaders and party faithful present at the occasion hailed his gesture and courage to contest and be a harbinger of socio-political development needed in Iwoland.
Kulukulu who is a highly resourceful, young, vibrant and charismatic young man had before his declaration supported many people through Adisa Muyiwa Initiative Empowerment Programme. He also promised to make the empowerment a continuous gesture by accomodating people with special needs.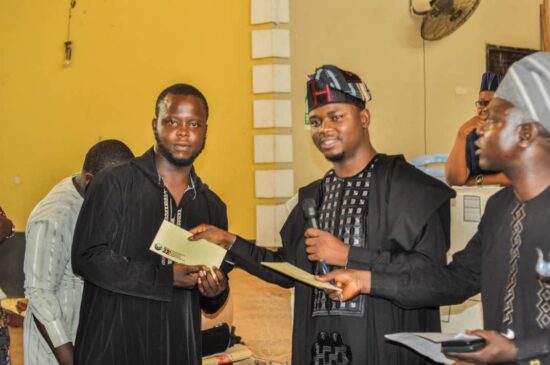 Kulukulu also disclosed that creating opportunities for the youth, empowering the unskilled, and supporting the skilled are some of the electoral values that await Ayedire, Iwo and Ola-Oluwa Federal Constituency if he becomes the party's flagbearer and wins the election.