Last updated on February 27th, 2023 at 07:05 am
Finding the best cryptocurrency trading app that enables you to convert Bitcoin to naira is a prerequisite for selling bitcoin for naira in Nigeria.
It is recommended to examine numerous cryptocurrency applications according to fees, withdrawal choices, and rates before selecting the top best apps to sell Bitcoin in Nigeria.
You'll get the best crypto sell rates if you use a reliable exchange. You should also consider their current cryptocurrency exchange values before making a choice.
The dynamics of supply and demand in the cryptocurrency market are just one of the many elements that influence the price of cryptocurrencies like Bitcoin.
Price rates and simplicity of use (that consumers and sellers are willing to tolerate) are both included in this.
High trading costs are a problem for many Nigerian Bitcoin traders. Compare the conversion rates and charges when trading.
How much does it cost to receive, process, and withdraw money? When traders are trying to sell cryptocurrencies in Nigeria, these costs can deter them from participating in the market.
It can be challenging to locate a cryptocurrency app with the best crypto pricing in Nigeria. Customers now have more options for selling their coins in Nigeria due to the development of cryptocurrency exchanges and the industry's continuous expansion in Africa.
You should bear in mind some crucial recommendations to locate the best market to convert bitcoin and other cryptocurrencies in Nigeria because not all cryptocurrency trading platforms are reliable.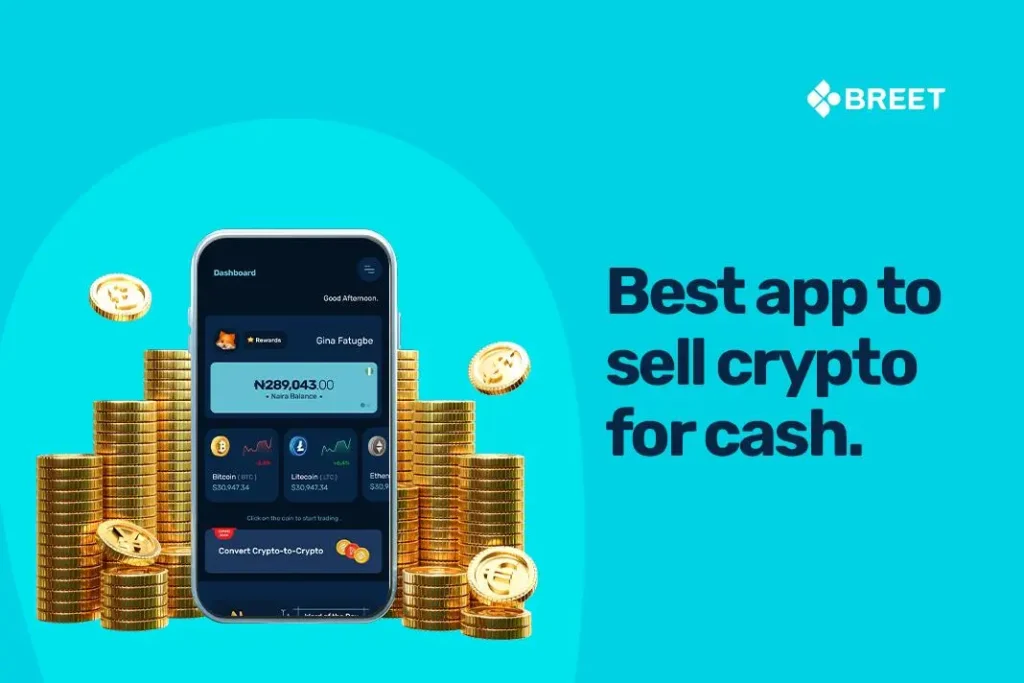 The Best App For Converting Bitcoin To Naira Is Breet, Here's Why
Breet App is the most popular app in Nigeria for selling cryptocurrencies. It is automated, simple to use, quick, safe, and fast, and it gives the best and highest crypto rates in Nigeria.
Breet is an automated cryptocurrency exchange platform that enables people and organisations to swiftly convert cryptocurrencies to fiat money if you need to accept cryptocurrencies and acquire fiat counterparts of coins.
By adopting Breet's over-the-counter strategy, we might be able to avoid both the reoccurring issues with bitcoin market charts and the complex explanation of what Bitcoin is and how it functions.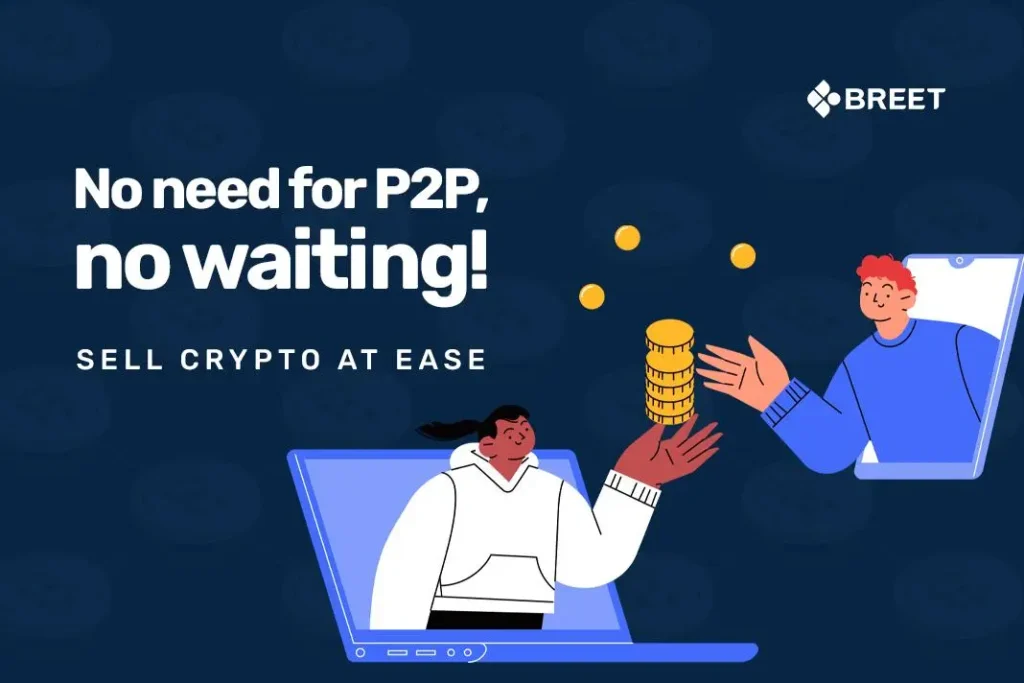 Breet enables users to securely convert cryptocurrency into real money and withdraw within 5 minutes without the use of peer-to-peer trading or third-party intermediaries.
You may sell your bitcoin with Breet in under 5 minutes. This in itself is a fantastic feature. As a result, merchants may now accept cryptocurrency as a form of payment without having to have clients wait hours for payment confirmation.
Breet is unrestricted as well. There aren't any additional costs associated with receiving, processing, or withdrawing money.
Breet is free to use. For many Nigerian cryptocurrency traders, using Breet for free eliminates the issue of high and unpredictable costs of trading crypto.
Unique Elements of the Breet App
Extra Points:
Receive 800 Reward Points for each Breet transaction. For every dollar, you put in your wallet, earn reward points that you may later redeem for cash or airtime.
Calculator for Crypto Price Rate:
You can determine how much BTC is worth in naira using the free calculator feature in the Breet app. Enter the necessary details, such as the type of cryptocurrency, the type of fiat money, and the USD amount. To view the overall sum and pricing for the day after entering all the necessary data, click Calculate.
Automated Payment:
This function allows the consumer to automatically withdraw the price range following each transaction. This feature can be enabled or disabled by the user.
All budget-related transactions will be converted and instantly debited from the selected local bank account if you enable this option.
There's no need to constantly manually join up and withdraw. To receive credit alerts as soon as you receive cryptocurrencies in your Breet wallet, simply enable auto-billing for your account. Isn't it awesome?
Rewards:
You receive 200 bonus points from Breet for completing each mission as directed. You can exchange these no-cost points for money or airtime.
Payment of Referral Fees:
Everyone receives a referral card that entitles them to 200 Thanks Points for completing purchases up to $100 and introducing non-customers to the app.
Two-factor Authentication:
In crypto-alternative networks, protection might be crucial, and Breet does not take this role lightly. She provides two-factor authentication as an added layer of security to safeguard her customers' financial information.
No Charges:
For deposits, withdrawals, and other transactions, certain modification structures have unique transaction charge prices.
The fees for each transaction vary depending on the structure. Others are fully free, such as the Breet app, which may be used without paying anything. You want to pick a totally free or reasonably priced bitcoin trading app.
No Maximum Withdrawals:
A few cryptocurrency trade apps have varying costs and restrictions. such as limitations that apply to deposits and withdrawals.
The amount you can deposit into your account using the app to execute transactions is subject to deposit limits.
However, withdrawal restrictions impose restrictions on the quantity and frequency of deposits into your personal or external bank account.
The format of the withdrawal caps is uncommon. One of its own withdrawal limits is the daily, monthly, and occasionally annual withdrawal cap.
We advise selecting a platform with little to no limitations. You can deposit and withdraw an unlimited amount of money with Breet.
The Breet app allows you to sell cryptocurrencies without having to have thousands of dollars worth.
Dependable Customer Service:
Breet offers customer support around-the-clock. Our experts are available at all times to assist you and respond to your inquiries.
There are numerous touch choices. Our customer service representatives are available via live chat, email, social media, phone, WhatsApp, and other well-liked touch methods.
Use Breet each time you sell Bitcoin in Nigeria or Ghana to benefit from these special deals. In conclusion, it is evident that Breet is a distinctive platform that has developed to favourably alter the game's laws for crypto exchanges.
Breet ought to be your first option if you're trying to convert bitcoin to Naira or any other cryptocurrency in Nigeria.
The Breet App is available on all Android and iPhone devices, click here to download Breet. The web version has been announced to be released soon.