Codes for MTN Nigeria have changed following directives from the Nigerian Communication Commission (NCC) and compliance by the telecommunication carriers in Nigeria.
The popular *560# to check balances on MTN has been rested with new code and other new codes to perform activities on MTN.
Table of Contents
To test the availability of the old code on Monday, May 22, 2023, we dialed *560# but received an error message, "Sorry, the service provider is currently not available, please try again later"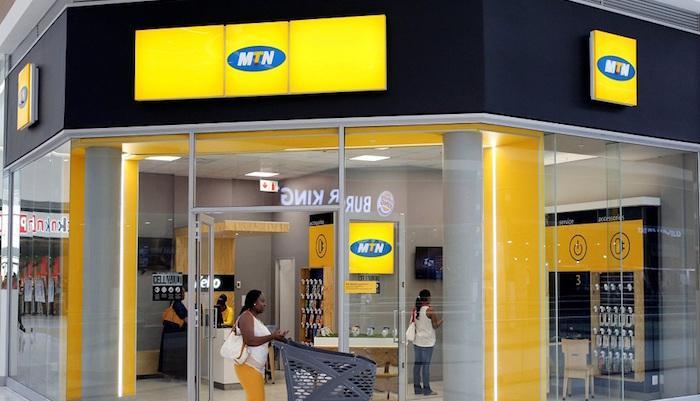 What are the new codes for MTN?
Here is all you need to know about the new codes for MTN are:
*310# is for checking account balance
*311# is for airtime recharge using pins
*312# is for subscribing to MTN data plan
*323# is for checking data balance
*303# if for MTN users who want to borrow either airtime or data
*321# is dedicated for sharing data with your loved ones
*996# to retrieve your National Identity Number (NIN) on your MTN
*305# is for users who want to manage their active value added service (VAS) subscription and check out new VAS.
The latest code to contact or talk to MTN customer support is 300.
What can I do if I can't memorize all the new codes?
In a situation whereby you can't memorize all the latest codes for MTN Nigeria, simply dial *301#, this code gives access to other codes that apply to other codes.
Here is a list of option you will get if you dial *301#:
Code for data plan
Code Airtime recharge
Code to borrow airtime or data
Code for data balance
To see other new codes, enter 99:
Code to check account balance
Code to share data
Code for VAS
Code to check your NIN
The above codes follow a directive from the NCC for telecom firms to harmonize all short codes, meaning these codes work across all mobile telecom companies in Nigeria.
New MTN code to share airtime
There are two options to transfer or share airtime with loved ones:
SMS
By dialing code
Here are the samples for both methods:
By SMS:
Transfer 08056538938 3500 1940 and send to 321 and finally reply with 'YES; within 15 minutes to complete the share airtime transfer.
By dialing code:
If you prefer to share airtime by code,
dial *321#
Selection option 1
Select option 1 (for airtime transfer).
There are conditions to airtime share on MTN:
The least you can transfer per transaction is NGN50 while you can't transfer/share more than NGN5,000 per transaction. You can't transfer more than NGN50,000 in a day.
Caution: Double check the recipient's phone number before confirming the transfer.
Which codes is replacing *131*200#?
It is *131*200#, meaning you can always replace 131 with 312
What is the code for MTN XtraTalk?
For MTN XtraTalk, dial *312*# and select any XtraValue plan of your choice.
MTN Share PIN activation process
If you're a first-timer on the MTN share service, you need to active your share PIN by following this process:
Dial *321#
Select option 1 for airtime share
Select option 4 for Create PIN
Enter the required information such as email address and security question
Enter your preferred 4-digit PIN
Confirm PIN to complete the process
Codes for call forwarding on MTN
You can dial any of the following codes to activate call diverts or forwarding on your MTN line:
**21*phone number# for activating divert on all calls.
**61*phone number# to activate divert on no answer
**67*phone number# to activate divert on busy
**62*phone number# to activate divert on not reachable
To cancel all call diverts on MTN, dail ##002#
New code for MTN pulse Night
To enjoy the MTN Pulse Nightlife bundle on your MTN line, text: NT1 to 312 at NGN25 for 250MB. For 500MB, text: NT2 to 312 at NGN50.
After confirming the package, restart your phone to start enjoying the night browsing from 11PM to 6AM.
If you prefer to activate MTN Pulse Night through code, simply dial *406*3# to activate.
Conclusion
The above is the complete list of MTN's latest codes for the various services on the mobile carrier, however, *301# is all you need to know in case you can't memorize the codes.