Advertisement
NJFP means Nigeria Jubilee Fellows Programme which is a programme launched by Muhammadu Buhari designed to annually employ 20,000 graduates who have completed mandatory one-year National Youth Service (NYSC). It was officially launched on August 31, 2021.
Application opening date: September 6, 2021
Application closing date: October 20, 2021
In partnership with the European Union (EU) and United Nations Development Programme (UNDP), Buhari said:
"Beyond the skills and work experience, we will be building a new culture of mentorship and guidance that can chart a new course for skills development and work experience in our country.

"We believe that as this programme creates new opportunities for 20,000 recent graduates annually, the beneficiaries will use the opportunities presented to them and maximize their 12 months of engagement."
10 Aims And Objective of NJFP
The jubilee fellow aims to achieve the following:
Advertisement
1) To create a channel between graduates and industry for the graduates to have useful working experience
2) To help address the employment gap
3) It aims to identify the emerging skills that companies need most which the young graduates can provide
4) To assist and guide graduates to be more prepared for the task ahead
5) To create employment and opportunities for young Nigerians.
6) NJFP is designed to champion homegrown Nigerian talent which is readily available among Nigerian youths if given the opportunity.
7) To directly connect organizations directly to the young graduates
8) To use it as a platform to use the youth as change-makers to the implementation of the Development Agenda.
9) It is also an avenue to continually see the Nigerian youth as an asset
10) To help fresh NYSC graduates with zero work experience to break into the professional world
Below is a list of 8 key things you need to know about the newly launched programme:
1) Through the Nigeria Jubilee Fellows Programme (NJFP), 20, 000 Nigerians who just completed their mandatory one-year National Youth Service Corps (NYSC) will be employed every year.
2) The NJFP will get technical support from the United Nations Development Programme (UNDP) and the European Union (EU).
3) Beneficiaries will be mentored on how to create jobs and be employable
4) It is not a permanent job programme, rather 12 months of engagement which is meant to open fellows' eyes to new opportunities which they can tap into.
5) It is created to provide a pathway for young Nigerians to gain work experience in top-tier organisations just the way it is done in the United States, United Kingdom, France, and Germany among other developed countries.
6) A monthly stipend will be covered by the NJFP board, so companies have nothing to worry about.
7) Companies will have to submit an expression of interest before a fellow can be posted to their organisation.
8) Key sectors where beneficiaries will undergo the internship programme include
financial services
trade
manufacturing
telecommunications
health
research and development
public sector institutions
creative industries
Technology
agriculture
agro-processing
Mining
education
information and communications technology
What Are The Benefits For The Participating Organization?
1) The cost of screening fellow will be done by the NJFP board, meaning the company has no expenses to cover
2) The monthly salary of the fellow will be covered by NJFP
3) Company will have access to highly qualified young candidates who skill will be beneficial to the smooth running of the host company
4) It's another way of boosting your company's corporate social responsibility
5) Special privileges may be given to companies that diligently help in the implementation of the programme.
Eligibility Requirements For Host Companies:
1) The company must show evidence or business registration with the Corporate Affairs Commission Certificate of Registration
2) Companies must show a clear understanding of the objectives of the programme
3) Show interest to accept fellow placements
4) Participating company must not have any criminal records or conviction or any affiliation with proscribed organizations
5) Company must provide clear descriptions of available role requirements for fellow
Advertisement
6) Proof that company has in-house experienced professional who will provide mentorship
7) Must be ready to sign a code of conduct
8) Ready to sign an agreement to abide by the guidelines of the program
9) Company must have non-discrimination policies on gender, ethnicity, religion and disability status
Benefits For Beneficiaries
1) You will be matched with relevant host organisations
2) Beneficiaries will receive a monthly stipend from NJFP.
3) It will provide an opportunity for the NJFP fellow to be employed by their host organisation if they perform well.
4) It will provide an array of opportunities for fellows who are plans to set up their own business to gain entrepreneurship skills and management at their host organisation.
5) It will further enhance the capacity building of the beneficiaries
NJFP Eligibility Requirement for Post-NYSC Applicants
1) To apply for the fellowship programme, applicants (post0NYSC members) must fulfill the following requirements:
2) You must have completed your one-year NYSC programme who graduated not earlier than 2017
3) You must be a Nigerian.
4) Applicant must not be more than 30 years
5) You must be ready to contribute to Nigeria's socio-economic development.
6) You must be seeking an opportunity and not currently engaged in another job
7) You demonstrate interest/commitment in your chosen career field
8) You must have good verbal and written communication skills
9) Applicant must have excellent time management and a professional attitude
Nigeria Jubilee Fellows Programme Application Process
Are you ready to begin your application? Follow the process below: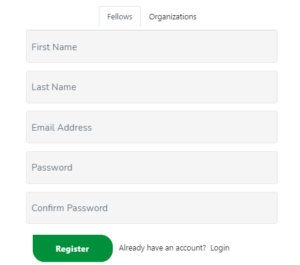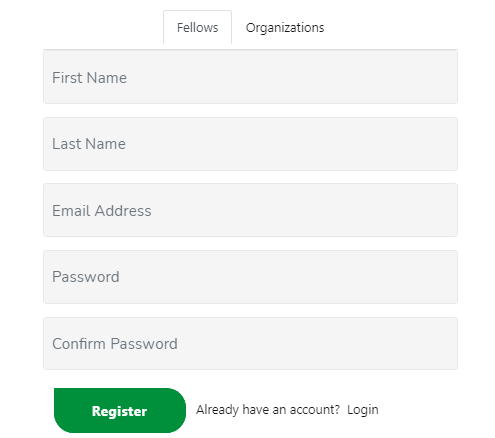 Step 1: Head straight to the jubilee application portal at https://www.njfp.ng/apply to register
Step 2: Choose the "fellows" button and enter your first name, last name, email address and create a password
Step 3: Check your inbox for NJFP Activation Code
Step 4: Click the link to activate your account with the code e.g 15Pg4S
Step 5: Now that your account has been activated, log in to the portal using your email address and password.
It's time to complete the seven sections of the online application, they include:
Personal Information
Educational Background
Past Experience/Achievements
Personal Essay (Personal Statement (under this section, provide your motivation for applying to the Programme which must not be more than 500 words)
Documents Upload (Uploaded documents should be JPEG, JPG, PNG, DOC, DOCX, ODP or PDF extensions)
Application Summary (ensure your details are correct)
And hit the submit application button.
That's all.
What is Jubilee Motivation Letter?
Jubilee Motivation Letter is a one-page introductory letter that describes why you are the perfect candidate for the fellows programme.
The letter, which shouldn't be more than 500-word, introduces you to the selection committee and why you should be one of the beneficiaries of the NJFP.
While you may be excited to load your letter with everything you've got to offer, it's important to limit it to a page or not more than the specified word count.
Tips on how to write a motivation letter are:
Make it straightforward
Focus on your strongest strengths
Keep it short
It is an opportunity to sell yourself, don't miss it
Don't copy a generic motivation letter template
Above all, don't forget to mention your main goal in the closing paragraph
For a motivation letter for your jubilee fellowship application, you can find several templates online.
You should always remember to click the "Save" button in each section to save your progress
Our View:
This is a commendable idea by the Nigeria's government, however, we hope that the mode of implementation will follow similar fellow model in advanced countries of the world.

We hope participating companies would treat fellows and give them the needed support for them to be employable and give them the privilege to display their skills.
NJFP is one of the youth empowerment programmes of the present administration.
Featured photo credit: Emmanuel Ikwuegbu of unsplash.com
Advertisement