Last updated on August 3rd, 2023 at 10:54 pm
The price of Bitcoin started at $0.30 per bitcoin in 2011, today, it is $22,810.21 per bitcoin despite its several falls.
Table of Contents
No one ever imagined it could be the most valuable cryptocurrency when Hal Finney received the first bitcoin on January 12, 2009.
Disclaimer: This is not a financial advice. The opinion expressed here is strictly the writer's. Investing in crypto is volatile, talk to your financial adviser.
The incredible performance of Bitcoin has continually triggered BTC investors to want to know if there are any cryptocurrencies that have the potential to surpass Bitcoin's dominance.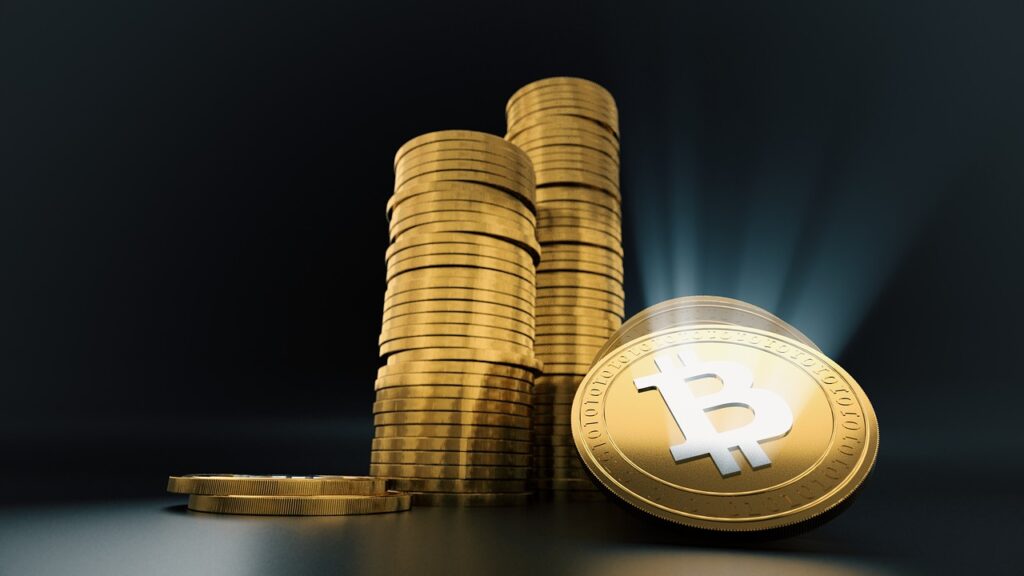 While the gap between the price of Bitcoin and other altcoins is huge, you can never say never.
Can another cryptocurrency overtake Bitcoin in the future?
Factoring the trajectory of Bitcoin which started its journey from nearly nothing to $5.27 in 2011 and reached an all-time high of $68,789.63 in 2021, other cryptocurrencies may likely experience a similar boom and may overtake Bitcoin.
But the chances of altcoins overtaking Bitcoin will be difficult given Bitcoin's current market dominance.
Factors that could help other cryptos to overtake Bitcoin
Even as it seems a difficult task for other cryptos to overthrow Bitcoin, here are some factors that would help another cryptocurrency overtake Bitcoin as the dominant player in the crypto market.
Government policy and regulation:
Government policy could make or mar the dominance of Bitcoin in the market. In 2022, the Chinese government's policy on cryptocurrency negatively impacted the price of Bitcoin.
If the government decides to heavily regulate or ban Bitcoin and promote another cryptocurrency, it would boost the potential of another cryptocurrency to overtake Bitcoin.
Increased adoption and use cases:
Bitcoin use cases are primarily a store of value and a medium of exchange. If another cryptocurrency gains wider acceptance and provides more uses, such as smart contracts or decentralized finance, it could attract more users and businesses.
For instance, if a continent is united to promote another crypto aside from Bitcoin, it could boost its price and value.
Faster transaction processing:
Bitcoin transaction processing speed is relatively slow compared to some other cryptocurrencies. If a cryptocurrency with faster processing speeds is widely adopted, it could attract users who prefer speed over other factors.
For instance, Solana can handle more than 50,000 Transactions Per Second (TPS) while Bitcoin's processing capacity is just about seven TPS.
The speed is one of Solana's unique selling points, no wonder its programmable blockchain has over 300 projects running on its system.
Lower transaction fees:
Bitcoin transaction fees can be quite high, especially during times of heavy network congestion.
For instance, the average transaction fee of Bitcoin was 0.000044 BTC, or $0.957 as of August 23, 2022, whereas the Ripple transaction fee could be as low as 0.00001 XRP.
If a cryptocurrency with lower transaction fees is widely adopted, it could attract users who prioritize lower costs over other factors.
A transaction fee may give other coins with the lowest transaction fees such is XRP, Stellar (XLM), Litecoin (LTC), and Nano an advantage over Bitcoin.
Improved scalability:
As more people start using Bitcoin, the network can become congested, leading to slow transaction processing and high fees.
Some other cryptocurrency projects have developed solutions to this problem, such as off-chain transactions.
Note that there are many other factors that can affect the cryptocurrency market and the relative positions of different cryptocurrencies.
Cryptocurrencies that could overtake Bitcoin
Based on the aforementioned factors, here are the 10 existing and up-and-coming cryptocurrencies that could potentially outperform Bitcoin.
| | |
| --- | --- |
| Crypto name | Unique Selling Point |
| Solana (Sol) | Speed |
| Ripple (XRP) | Lower transaction fee |
| Cardano (ADA) | Sustainability |
| Ethereum (ETH) | Functionality |
| Litecoin | Lower transaction fee |
| Dash (DASH) | Lower transaction fee |
| Stellar (XLM) | Lower transaction fee |
| Monero | Lower transaction fee |
| IOTA | Lowest transaction fee |
Conclusion:
In the 2000s, Sagem was among the most popular mobile phones. Specifically, the ringtone of Sagem could wake an entire household.
It was like that was the best the world would ever see, but today cell phone makers are almost releasing new ones or an upgrade nearly every year.
The capabilities of the camera of some phones may even pose a serious threat to camera brands in the near future.
Similarly, the last decade has seen Google dominate the search industry, but the introduction of ChatGPT by OpenAI which produces concise answers to queries propelled Google to step up its game.
ChatGPT may not replace Google search soonest, but the capabilities of the AI tool in foreign currency, finance, poems, and other topics have proven that with the way artificial intelligence is evolving, any tech firm can be overtaken by another innovation.
In the cryptocurrency world, it is possible that a digital currency other than Bitcoin can become the most valuable cryptocurrency.
And bitcoin may not remain the leader of cryptos forever.