Last updated on September 5th, 2022 at 09:07 pm
Until the bubble boasted a few days ago, only a few people knew Ovaioza Farm founder Imu Ovaioza Yunusa even as she continued to rake in millions of naira every day from gullible Nigerian investors who wanted 50% return or more in a short period of time.
This is coming a few days after investors lost billions of naira in Chinmark Investment.
There are different sides to her story. Some of her friends who also pumped in as much as NGN36 million with the hope of smiling to the bank when their investment 'do the magic' are now languishing in pain and self-blame.
One of the investors claimed to have had a dream that the investment platform was going to collapse but failed to follow her dream power. Her money is gone!
In one of our reports, where we combined the list of failed investment platforms in Nigeria, we warned Nigerians about some of the red flags to watch out for, and, of course, how to dig into the profile of an investment.
But it seems greed is a disease that is very difficult to cure. Some Nigerians had lost billions of naira in investment after the collapse of a popular Ponzi Scheme MMM even after several warnings by the SEC over questionable investment
Since MMM folded up, some dubious Nigerians have used the business model of the internally-recognised Ponzi scheme to design their own.
And since it's about making your money work for you, founders of such business investments have been able to amass wealth through the sweat of their investors.
So….
Who is Imu Ovaioza Yunusa?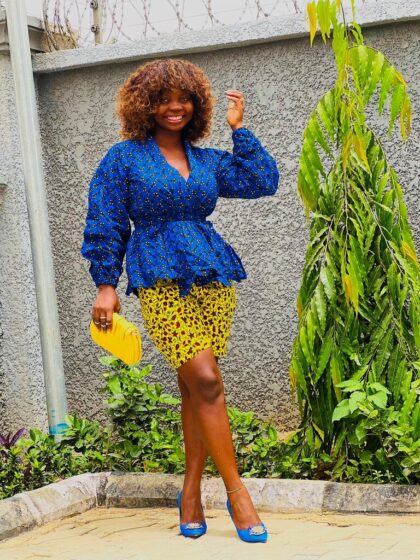 There are different ways one could be famous, the founder of Ovaioza Farm Produce Storage Business (OFPB) chose the bad path to fame. She dupped investors through investment in buying and selling foodstuff.
To start a business that would go viral in a short time, publicity is a prerequisite. Ovaioza didn't fail in this aspect.
She seemed to have mastered and read several books on how to become famous (in a dubious way).
In 2021, Ovaioza's biography was published by a few online media platforms. We can't reliably verify whether it was sponsored or not.
According to her profile on cablenews.ng, the founder of Ovaioza farm would be 29-year-old by December 30, 2022
She hails from Okene Local Government, Kogi State. It's reported that she attended the College of Arabic and Islamic Studies, Okene, before proceeding to Nasarawa State where she attended the School of Nursing and Midwifery.
Before starting her business in 2017, the online platform claimed that she bagged a degree from the Bayero University, Kano, in Biology Education.
That's by the way.
When did she start Ovaioza Farm investment?
Details on Imu Ovaioza Yunusa Facebook Page reveal that she started Ovaioza Farm Produce Storage Business on July 13, 2017.
However, she didn't register her business until December 16, 2020, data on the Corporate Affairs Commission (CAC) reveals.
How She Perpetrated The Fraud
Ovaioza was able to garner a huge Facebook followership and got her page verified. In the process, she started sharing photos of foodstuffs and products she bought and resold to make money.
Along the way, she said she was open to partnerships where people could invest for her to buy agriculture products during the harvesting period and sell during the off-season when there is scarcity.
She 'employed' the services of some online marketers and influencers, especially on Facebook for publicity. Some of the influencers shared the gratifications they received from Ovaioza and investors flooded the platform.
Ovaioza Allegedly Planned To Escape Using Investment Visa
It was also revealed that she had been paying returns to investors until late 2021, when she started defaulting, raising questions among investors.
In another development, it was alleged that the founder of Ovaioza Farm bought a property in the United States worth $400,000. By the black market rate which presently stands at NGN570/$1, $400K would be NGN228,000,000.
How much did investors lose before the founder of OFPB was arrested?
At the time of publication, how much she made from OFPB couldn't be quantified as the Nigeria Police investigation was ongoing. But Twitter user Esther Ijewere claimed that Ovaioza may have made at least NGN3 billion from the agriculture storage Ponzi scheme venture.
The founder of OFPB once claimed to have bought three trucks to support her agriculture business storage business. This is apart from a huge plaza she was said to have bought for NGN600,000 in Nigeria.
"How she managed to fool people on Facebook should be studied. Ovioza scammed people to the tune of 3billion naira with her storage PONZI scheme. I'm all about women supporting women but this sister right here didn't show love to other women. Some invested up to N36M!!!"

@EstherIjewere
Since her arrest by the police as she was allegedly planning to travel to the United States under an investment visa, Ovaioza farm top Google Trend, on the top five trending topics on Twitter and other social media platforms.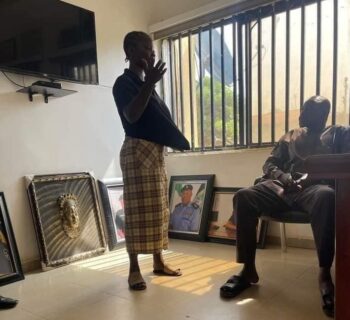 Another Twitter user says:
"The funniest thing I have seen about Ovaioza is the guy that sang miss independent and dedicated it to her. Investors should not forgive that guy. Imagine listening to that song while your money was the independent life. This world"

@novieverest
Speaking on how rude Ovaioza was to one of her investors when things started falling apart, Henry says:
"Ovaioza's travails was hastened by her believing too much in the hype of her FB followers. She cussed and abused the living daylights out of a guy who accused her of being a scammer. Her FB trolls attacked him in droves asking him to go do his worst. So he did. He petitioned SEC."
That's a short story of how Imu Ovaioza Yunusa, the founder of Ovaioza Farm Produce Storage Business was able to raise billions of naira, and bought a jeep worth several millions of naira.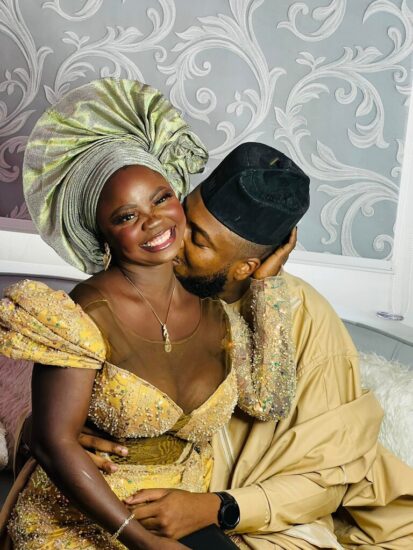 She also married one of the finest guys in town around January 2022 in an elaborate traditional wedding.
Acceptance Of Challenges
On April 15, 2022, when pressure from investors who were expecting returns could not be credited, the founder of OFPSB issued a statement on her verified Facebook page that she was facing some challenges that are surmountable.
She claimed to be unaware of the requirements of Nigeria's Securities and Exchange Commission (SEC) for such investment to be certified by the SEC.
It's believed she knew that her business is investment management, as such she was expected to have registered as a fund manager with SEC.
"My lawyer duly reached out to SEC and reported back to me (I was not the one who went to SEC) that SEC said they don't regulate buying and selling. I must also admit that maybe we should have made a written application requesting for SEC to register my business, but unfortunately, we did not do so.

"This huge mistake on our part is particularly why are here battling to wriggle out of the SEC conundrum and not necessarily whether a petition was written against OFPSB or not. I say so because, without registration with SEC, it was only a matter of time before they come for us, if we had carried on the business without registration."

facebook.com/daniel.precious.370
She promised her investors to support her through the troubling moment, vowing to meet their expectations
"May I also at this junction, reinstate my commitment to my partners, that I will do everything possible to ensure that their monies will be paid as directed by SEC, while craving their indulgence and patience, as I work with SEC to expedite action.

I hope you will support me through this process and I promise not to disappoint you all."
Marline Oluchi, Ovaioza' Friend Is a Victim
Already, a lady, Marline Oluchi who claimed to be Ovaioza's bosom friend and one of the investors claimed that her friend (Ovaioza) betrayed her.
On her Facebook page, she said Ovaioza never told her her intentions, but it's certain that Oluchi had made some returns from the previous money she invested.
"I am uncomfortable with the fact that people might see this post as me denying my friend because she is in trouble but this is a fraud!

I WILL NEVER ENDORSE FRAUD! Especially one where I am a victim.

A lot of you here came to me with questions and I kept reassuring the most I could respond to, because I had hope! We even received thre.ats!

"See, as much as I accept responsibility for being dumb and not seeing the signs earlier, even though it might be too late, we realized what was happening and are trying to do something about it.

"Even till now, we are still being threatened. No one can understand how I especially feel at this moment.

"I mean, I have so much money there! Marian Nwaokolo is partnering under me. Chioma Adanna is partnering under me. Ugo Nicky is partnering under me.

"A couple other people I can't mention because they have not mentioned it here themselves, are partnering under me.

My own money is there!

"As at February, I was still transferring millions to top up with my partnership! If I knew anything was wrong, will I do that? It was after this that she mentioned sales were bad and we started advising her on what to do and asking if we can help out in any way!"

marlineo1 on Facebook
Who Were The Promoters of Ovaioza Investment?
As usual, social media influencers and digital marketers are some of the people the CEO of Ovaioza farm employed to help win the hearts of potential investors when the investment was juicy.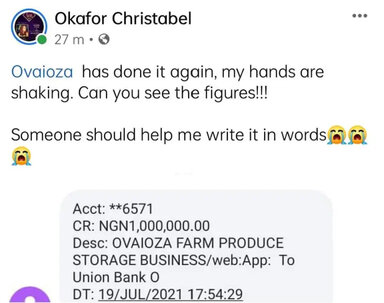 One of the promoters, Nwa Okpoko, who is a lawyer says:
"Yesterday evening, Wire Wire and her man, David, pulled up in my house in two cars. I didn't even get the memo till they D (David) got out of this Benz and handed the key to me," he wrote in a post."
In a list compiled by an online investigative platform, Foundation for Investigative Journalism (FIJ), some of the promoters of the collapsed Ovaioza Investment include:
Ada Ujaligwa
Gail Chukwu
Lami Tanko
Nwa Okpoko
Marline Oluchi (field recruiter)
Okafor Christabel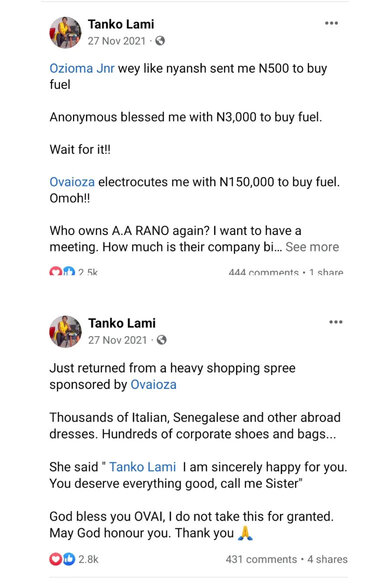 However, some of the influencers including Lami Tanko – who called her Facebook appreciation message a 'stunt' – quickly distanced themselves from premeditated bubble investment
What's Next After the Collapse of Ovaioza Farm?
It's unlikely that any of his investors would get their money back. Ovaioza has been arrested and she might go to jail if there would be justice.
"Again, SEC is not after my business. They are not witch-hunting. I have not ceased going there since it happened, and so far, I, my lawyer OGUNWUMJI, SAN of AFE BABALOLA's Chamber, have been following their due process"
She has commissioned a Senior Advocate of Nigeria to defend her in court whenever she is charged with fraud.
After bubble investment as we've always warned prospective investors on this platform to do due diligence before pumping in their hard-earned money on 'rich-quick' investment. For instance, the highest and most realistic ROI fixed-income investments in Nigeria can offer is between 5-7% per year.
You should watch out when an unregulated investment platform promised you a 20 to 50% Return on Investment per month. Where would they get the money from?
Sources:
Featured Image by Facebook
Mariam Hamzat (April 19, 2022). "

Friend and Partner 'With N27.9m' in OFPSB Reveals 'The Truth' About Ovaioza's Business

". fij.ng. Retrieved April 20, 2022
Marline Oluchi (April 16, 2022). "My own money is there!". Retrieved April 20, 2022