Last updated on April 28th, 2022 at 08:35 pm
Nigerian billionaire and owner of Gtext Global (Nigeria and UAE) Dr Stephen Akintayo has placed NGN1, 000, 000, 000 bid to acquire Nairaland.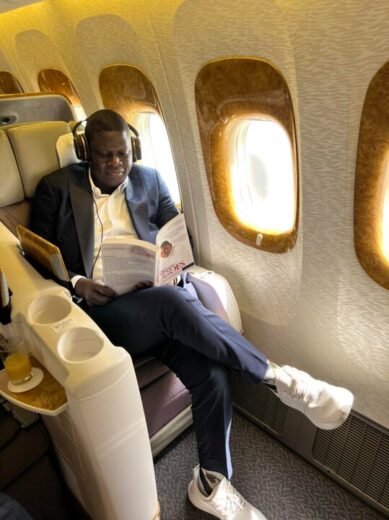 The self-made investment billionaire and global coach made the announcement on his Twitter handle (@drsakintayo) on Tuesday, April 26, 2022.
Akintayo's bidding came a few hours after the World's richest man Elon Musk acquired Twitter, the microblogging platform for a whopping $44 Billion after days of discussions among the Twitter board. Before the Tesla founder made the offer, he was Twitter's biggest investor.
Since then #TwitterTakeOver trended for hours while Elon Musk remains one of the trending topics on the microblogging platform at the time of publication.
According to Africa's Most Sought After Investment Coach, who first placed NGN100 Million bid, later increased the price tag to NGN1 billion after checking the worth of Africa's most popular forum.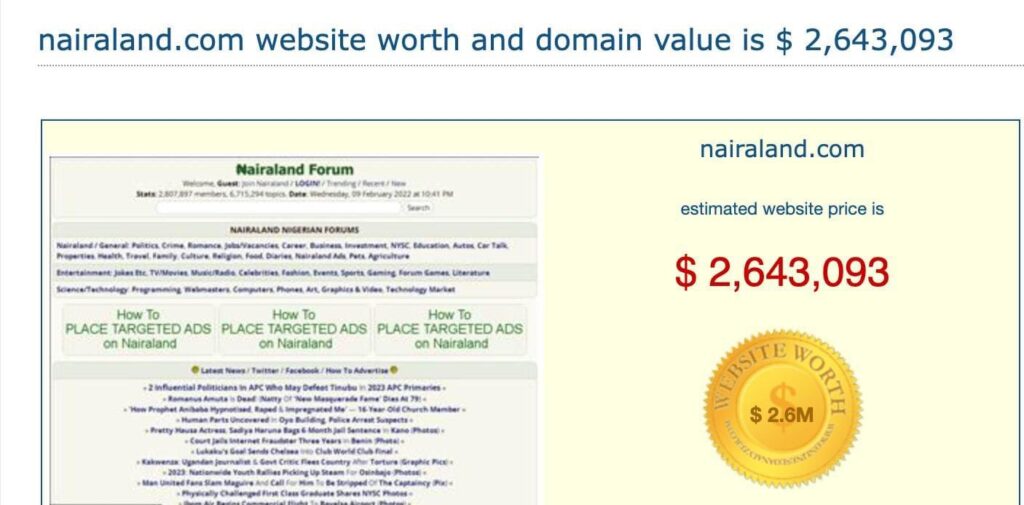 He however declared that he was ready to pay more to acquire the platform "if a neutral valuer confirms it's worth more!"
According to him, re-branding nairaland is a necessity for it to become unicon, "nairaland will become a global brand from Africa by Africans for global use," he said.
Unicorn is popularly used to describe startups that are worth $1 billion without being listed on the stock market.
Who owns Nairaland?
Nairaland was formally launched on March 8, 2005, by Oluwaseun Temitope Osewa. The platform was projected as the biggest African forum by Forbes. He is rated as the most innovative internet entrepreneur by YNaija.
Between 2011 and 2012, there were speculations that some firms within and outside Nigeria offered between $1 million to acquire one of the most visited domains in Nigeria and across Africa.
In April 2020, Nairaland ranked as the 6th most-visited website in Nigeria and the 788th-most-visited website in the world.
Who Is Akintayo?
Akintayo isn't a newcomer in the investment world with his real estate in Nigeria and the United Arab Emirate, we believe that he meant business.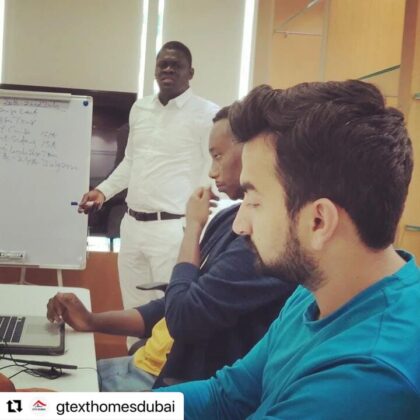 The experience of the founder of Stephen Akintayo Consulting, who was rated by Forbes as Africa's most influential investment coach, cuts across forex trading, real estate investment and other wealth-building ventures.
Akintayo was raised in Maiduguri, Borno State state. He is an alumnus of Olabisi Onabanjo University, Ogun State, Nigeria.
The author of, "Billionaire Habits" and several consulting and investment books, also studied Digital Marketing Consultancy at the Digital Marketing Institute of the prestigious Harvard University.
Akintayo invites Seun Osewa to his office
Another twist was added to the bidding trend when the Nairaland sole founder and owner, Seun asked:
What's the most important thing you'd like Nairaland to change in order to encourage you to visit more often?

@seunosewa
In a swift response, the real estate mogul said the most visited forum in Africa needs to revamp its leadership, saying Seun is, "sitting on a goldmine of data" and promised to host him at his Gtext Homes multi-millionaire naira office at Banana Island.
We will keep you updated.