The black market rate of the US dollar to naira closed at NGN600 on Monday, May 16, 2022, it also slides to NGN419/$ at the official market.
EUR close at NGN618 while the pound sterling closed at NGN747 in the same market just as the pressure on the Nigerian currency continues barely nine months after the Central Bank of Nigeria (CBN) stopped the sales of Bureaux De Change operators in Nigeria.
BDC Operators Want CBN to Review Its FX policy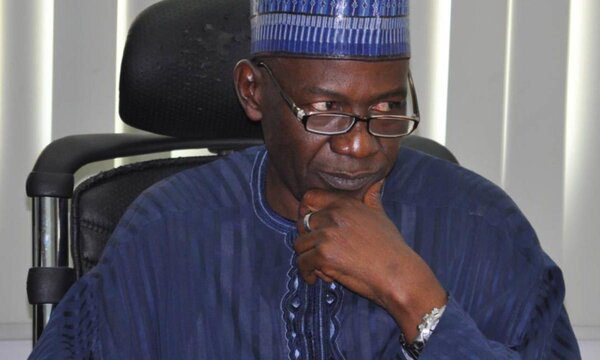 Meanwhile, less than a year before the 2023 general elections, the Association of Bureaux De Change Operators of Nigeria (ABCON) has once again called on Nigeria's apex bank to bring the association back to the forex fold.
ABCON's president Alhaji Aminu Gwadabe advised CBN to establish BDCs' autonomous foreign exchange trading window (BAFEX) with a determined maximum daily limit placed on it by the apex bank.
According to him, BAFX would enable eligible BDCs to access forex from banks, autonomous markets, and diaspora forex widows at the prevailing market prices.
The suggestion came after the association's national executive council meeting held in Lagos.
ABCON president said BAFX would prevent the naira from further decline and boost exchange rate stability, saying the depreciation of the naira against global currencies was due to pressure from rising dollar demand without sufficient liquidity to meet the demands of key players in FX market.
Creation of automation portal for BDC
ABCON also wants CBN to create automation portals for BDC operators to file transaction returns on CBN/ABCON/NFIU/NIBSS portals to make it easy for the apex bank to monitor the activities of BDCs in the country.
"We support any measures that would lead to compliance with the Anti-Money Laundering and Combating the Financing of Terrorism (AML/CFT), supporting CBN's exchange rate stability policies and security agencies to punish any BDC operator breaching corporate governance and compliance guidelines."

TheCable quoted Gwadabe as saying.
In 2021, the association boasted that it had several FX sources apart from the CBN channel.
Recalled that CBN disclosed that it stopped the sales of FX to BDC operators in 2021 because they were being used to launder money used for terrorism financing.
Emefiele-led apex bank subsequently designed a special Nigerian portal for FX applications for 'genuine' travellers and business owners.
But FX applicants on the portal complained that their applications could be on the waiting list for days without a response.