Australia is liberal about digital assets, making it possible to buy, sell, trade, and accept bitcoin and other assets in the country.
That's why there are many different crypto wallets in the country. This article will explore the best crypto wallets in Australia, including desktop, mobile, hardware, and web wallets.
Table of Contents
We will evaluate each wallet based on its security, ease of use, features, and the type of cryptocurrencies it supports.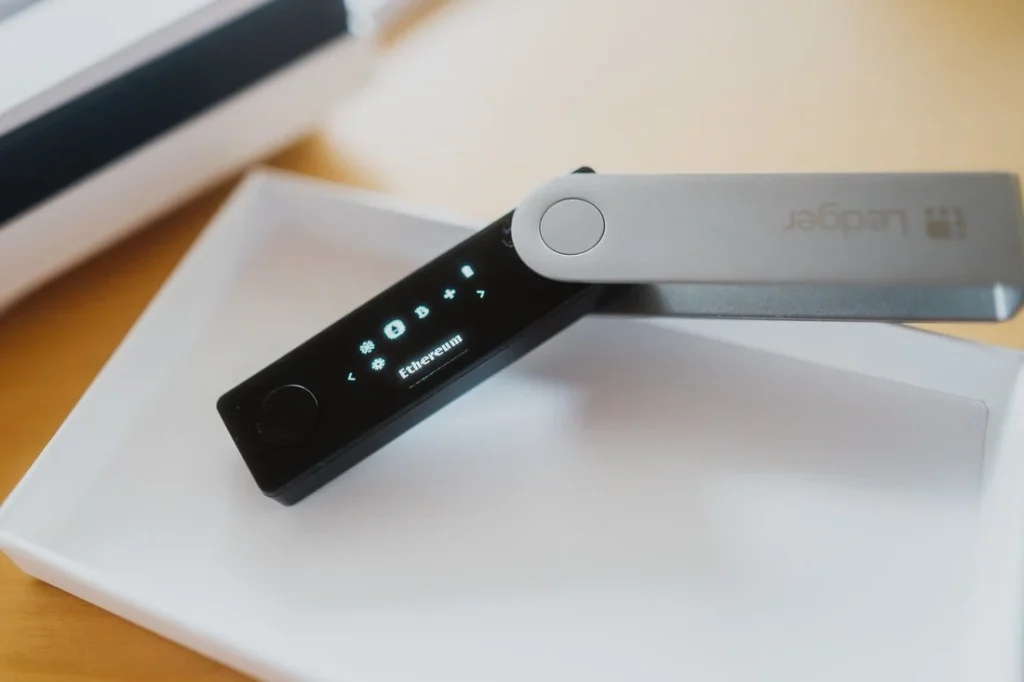 Swyftx
Swyftx is an Australian cryptocurrency exchange offering its users a multi-currency digital wallet.
With over 320 supported cryptocurrencies, users can effortlessly send, receive, and digital trade assets.
Features:
The Swyftx wallet features two-factor authentication (2FA), email transaction notifications, transaction history review, and withdrawal limits.
Users can transfer cryptocurrencies to and from other wallets and exchanges, with no security breaches reported.
Swyftx's beginner-friendly interface design is easy to navigate for Australians who want to trade digital assets.
Moreover, Swyftx's wallet integrates with its trading platform, enabling users to trade cryptocurrencies using AUD.
This means users can transfer funds from their wallet to the trading platform to execute trades and then return them to their wallet once completed.
eToro
The eToro wallet is a highly regarded cryptocurrency wallet in Australia. Its advanced security measures, including multi-signature technology, two-factor authentication, and biometric identification, ensure the safety of over 120 supported cryptocurrencies.
With a user-friendly interface, the wallet is easy for beginners but may need to be more advanced for experienced users.
The eToro wallet is fully integrated with the eToro trading platform, enabling seamless movement of cryptocurrencies between the wallet and the trading account. The wallet is accessible through a mobile app for iOS and Android devices, providing convenient management of cryptocurrencies on the go.
The wallet also includes social features, allowing users to follow and monitor other users' cryptocurrency holdings, keeping them up-to-date with the latest trends and developments in the cryptocurrency market.
MetaMask
MetaMask is the best software wallet for ERC-20 tokens in Australia. With a massive user base exceeding 30 million, it allows the storage, management, and interaction of tokens and decentralized applications (dapps) on the Ethereum blockchain.
It is readily accessible as a browser extension wallet, compatible with Chrome, Firefox, Brave, and Edge browsers, and also available as a mobile app for iOS and Android devices.
MetaMask's intuitive interface simplifies the management of cryptocurrency assets, including transaction sending and receiving, transaction history viewing, and gas fee management.
Being a non-custodial wallet, it gives users complete control over their private keys and cryptocurrency funds.
The open-source nature of MetaMask's code allows it to be scrutinized by anyone, ensuring transparency and accountability in the development process.
Coinspot
CoinSpot is an Australian-based cryptocurrency exchange that enables users to purchase, sell, and trade a wide range of digital assets.
Founded in 2013 by Russell Wilson and based in Melbourne, Australia, the platform supports over 370 cryptocurrencies, including popular ones like Bitcoin and Ethereum. In addition to its exchange services, CoinSpot provides a secure wallet for users to store their digital assets.
CoinSpot's wallet features several security measures, such as two-factor authentication (2FA), multi-signature addresses, withdrawal restrictions, anti-phishing phrases, geo-lock logins, and session timeouts to protect user funds. The wallet also offers a user-friendly interface, making it easy for beginners to navigate and manage their digital assets.
CoinSpot provides customer support via email, live chat, and phone, with a dedicated team available 24/7 to assist users with their questions and concerns. Coinspot lets users deposit and withdraw Australian Dollars (AUD) directly to and from their wallets.
Ledger Nano X
The Ledger Nano X is a hardware wallet that provides secure storage for cryptocurrency assets and is considered one of the best hardware wallets available in Australia.
It supports over 1,800 cryptocurrencies and tokens, including Bitcoin and Ethereum. The wallet is priced at approximately $249 and is built to withstand physical impacts and be durable over time.
One of the benefits of the Ledger Nano X is that it offers Bluetooth connectivity, allowing users to easily connect their mobile devices to the wallet and manage their digital assets on the go.
The Ledger Nano X prioritizes security by utilizing a secure element chip to protect private keys and assets from hacking and theft. It also offers features like PIN protection and passphrase support to enhance security further.
The user-friendly Ledger Live mobile app and desktop software make it easy to manage assets, view
transaction history, and send and receive digital assets.
Exodus
Exodus is one the best crypto wallets in Australia that securely store and manage digital assets, supporting 291 different cryptocurrencies such as Bitcoin, Ethereum, Litecoin, Dogecoin, and other altcoins.
Unlike other wallets, Exodus does not use two-factor authentication or multi-signature addresses for security.
Instead, it relies on password protection to safeguard users' digital assets. Nonetheless, the wallet undergoes updates every two weeks to eliminate potential vulnerabilities, although it is not fully open source.
The wallet also provides a portfolio tracker that displays users' holdings' current value and allows them to track their performance over time.
Conclusion:
Adopting cryptocurrencies has resulted in the need for reliable and secure wallets. And the above crypto wallets in Australia are readily available for digital assets traders.