Last updated on August 11th, 2023 at 07:13 pm
What is an estacode allowance?
An estacode is a payment allowance paid to an official of the government to cover their travel expenses, including lodging and feeding.
Between 2015 to 2021, Nigeria's government officials received not less than NGN3.77 billion. The Ministry of Finance was reported to have got the lion's share, amounting to over NGN2 billion; the officials of the Nigeria Social Insurance Trust Fund got over N700 million as traveling allowance, the officials of the National Boundary Commission were not left out of the largesse.
Table of Contents
You must have heard how politicians and senior government officials in Nigeria fly first-class air tickets to make millions of naira from their travel allowances which are officially known as estacodes.
Who is entitled to estacode?
From the state governors to ministers, senators to members of the House of Rep, and state commissioners to local government men, they all apply for travel allowances for seminars in the U.K, oil contracts in Italy, loan trips to China, arms deals to the United States and Russia, terrorism summit to Pakistan, the list is long.
If you think their official salary and kickbacks from contracts are the only sources of revenue, then you just have to be an insider to know how billions of naira are cornered every month, every year in the name of travel allowances in foreign currencies.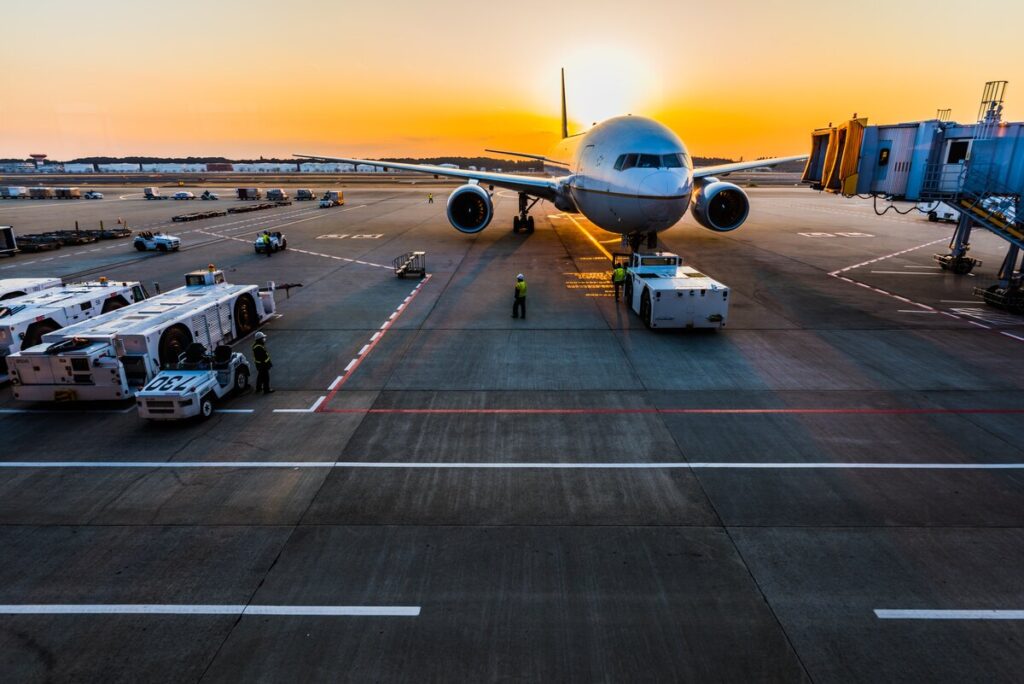 For instance, the annual report by the Central Bank of Nigeria (CBN) covering 2020 shows that the apex bank procured USD3,950,000,000 in 2019 to fund estacode and personal travel allowances to Nigerian Ministries, Departments, and Agencies (MDAs) and fund the operations of Bureaux De Change (BDCs).
History of Estacodes
Estacode is dated back to colonialism, it was travel and feeding allowances given to the colonial officials who travel to the British colonies around the world.
A total of 65 countries that were formerly under the British Empire gained independence, but some of the former colonies practice some of the systems, legal systems, and protocols left behind by their former masters.
Nigeria, one of the former countries under British colonies still uses the term estacodes as special allowances for government officials and politicians who build the nation through their foreign trips.
Unfortunately, some of the former colonies have abused estacodes. Some of them apply for such official travel allowance by filling estacode form when there is no need to.
Still, some of them inflate the allowance and keep the excess or travel for the non-existent programme.
A statement by Chief Niyi Akintola (SAN) in a report by The Nation published on September 10, 2019, is not different from other allegations against senior government officials.
According to him, government officials were more interested in traveling and collecting estacodes than the real business of contract execution when they jet out of the country.
He was quoted as saying:
"Some of those civil servants were more interested in traveling and collecting estacodes without recourse to the cost on the country.
Most of them don't even go to the venue where those contracts are signed, they would remain in their hotel rooms, and those contract papers were brought to them to append their signature," the Senior Advocate of Nigeria said while speaking on the prevalent contract scandals resulting from the failure of the government to involve international arbitrators before signing contract papers.
Peep Into Estacodes Of Senior Government Officials On Foreign Trip
In a Facebook post, Ohimai Consulting gave an insight into the travel allowances by senior government officials for the first 28 days trip on tours outside Nigeria
Officers on GL06 and below US$206/night
Officers on GL07-14 US$381/night
Officers on GL15-17 US$425/night
Permanent Secretary US$600/night
Minister/SGF/HOS/ US$900/night
While many things may have changed in the figure above, an elaborate and revealing by International Centre for Investigative Reporting (ICIR Nigeria) put the figure of estacodes that were released to government officials in ministries and MDAs since 2015 at N3.77Bn.
Estacodes Allegation Cases In Nigeria
There are several cases of travel allowance corruption allegations that were leveled against officials of the government in the past. But most of them ended up being swept under the carpet.
For instance, On August 4m 2018, Vanguard reported that Nigeria's anti-graft agency, EFCC, beamed its searchlight on the Ministry of Foreign Affairs on the estacodes claimed by 87 officials from the ministry and the federal civil service commission.
They inflated estacodes on the excuse of supervising the 2018 promotion exercise involving 59 foreign service officers across several countries.
EFCC came after them for using estacodes to cheat the government and the Nigerian people.
Ministry of Foreign Affairs officials were paid a total sum of N37, 741,590.00 while officials of the Federal Civil Service Commission claimed N52,474,072
As usual, the Ministry denied it.
"The report of any fraud in the payment of estacode is absolutely false and should be disregarded," Spokesperson of the Foreign Affairs Ministry, Dr Tope Elias-Fatile was quoted as saying in another report.
Another report which centred on the amount government officials have claimed as estacodes since President Muhammadu Buhari assumed office in 2015 (till February 2021, when the report was published) N3.77 billion has gone down the drain.
| | |
| --- | --- |
| Ministries/MDAs | Amount |
| Veterinary Council of Nigeria | N578,015 |
| Nigeria Social Insurance Trust Fund | N708,883,824 |
| National Hajj Commission of Nigeria | N79,097,038 |
| National Primary Health Care Development Agency | N19,564,429 |
| Agric Research Council of Nigeria | N6,623,548 |
| Ministry of Environment | N10,845,215 |
| Ministry of Finance | N2,885,772,493 |
| Investment and Security Tribunal | N3,234,000 |
| Foreign Affairs Ministry | N26,400,000 |
| National Boundary Commission | N38,843,456 |
| Source | ICIR (Date Published: February 2, 2021) |
Report by the International Centre for Investigative Reporting (ICIR) revealed that the estacodes had no approval of the Office of the Head of Civil Service of the Federation, as stipulated by law.
ICIR detailed how the Federal Ministry of Finance and other government agencies received "fictitious estacodes valued at NGN3.77 billion."
Annual Report 2020 of CBN on Estacode in Nigeria
In November 4, 2021, the Central Bank of Nigeria (CBN) give an account on how it procured forex to fund the extravagant lifestyle of Nigerian politicians, government officials, and fund 5,500 Bureau De Change operators in Nigeria in 2020. CBN stopped funding BDCs on July 27, 2021, saying they engage in sharp practices.
According to the report, the apex bank claims it engaged the services of three independent firms to procure and distribute foreign currency
"A total of USD1,830,000,000.00 was procured in 2020 representing a decrease of USD2,120,000,000 or 53.67 per cent, compared to USD3,950,000,000 in 2019.

"Of the total amount, USD1,230,000,000.00 was supplied to Lagos Branch and USD600,000,000.00 to Abuja Branch, for onward distribution to other branches"
The apex bank states in the 47-page 2020 report by CBN, specifically in pages 10 and 29, that the huge amount which is more than the yearly budget of some African countries to "to fund the operations of Bureaux De Change (BDCs) across the country, as well as payment of estacode and personal travel allowances to the Ministries, Departments and Agencies (MDAs)." CBN would not specifically state how much estacode for government officials gulped.
What Does The Public Service Rule Say?
The 2008 public service rule (2008 edition) which covers the overseas trip of civil servants states that
Overseas duty tour by all Public servants and estacode allowance payable shall be subject to the approval of the Head of the Civil Service of the Federation on the recommendation of the Permanent Secretary/Head of Extra-Ministerial Office of the Officer.

In the case of other public officers, approval shall be obtained from the President or Secretary to the Government of the Federation, as the case may be.
Chapter 12 which sheds more light on the application process says:
The application for permission shall specify:

A. details of the visit, duty or course proposed;

B. why the visit, duty or course is considered warranted in the public interest;

C. the approximate dates on which it is proposed the officer should arrive and depart from the country in which the duty or course is to be undertaken;

D. the officer's address whilst absent from Nigeria;

E. the probable duration of the duty or course;

F. the total estimated cost including all travelling expenses and fees (if any).
Do Government Officials Abide By The Public Service Rules?
Absolutely NO!
The violations cut across all ministries and government agencies where senior officials applied for estacodes for their spouses even when the president says estacode should be for important government functions abroad, they know how to come up with non-existent "important programme" and collect foreign currency which they collect in excess and sell at black market rate.
For instance, officials of the National Hajj Commission of Nigeria, Veterinary Council of Nigeria (VCN), Investment and Security Tribunal (IST)National Primary Health Care Development Centre (NPHCDA), and Agricultural Research Council of Nigeria (ARCN) among others were found of violating the public service rules on estacodes and foreign travels.
Just like several allegations of bribery and corruption against the police (https://infomediang.com/most-corrupt-police) most Nigerian politicians are rarely taken seriously when they talk or make promises.
Government's Moves To Reduce Dubious Estacodes
On October 17, 2019, the Federal Government announced that it slashed estacodes and foreign trips for ministers and heads of parastatals.
The government also promised to restrict foreign travels of its officials to two per quarter.
The government also announced that first-class air tickets for some categories of officials have been canceled.
How they obey the new order remains an unanswered question.
What is overtime allowance?
Overtime allowance is paid to a worker for work done outside their official working hour. For instance, of a worker is persuaded by their employer to work during public holidays or during their leave, there will be an overtime allowance paid to the worker
Is there an overtime allowance in Nigeria?
Yes, there is an overtime allowance in Nigeria.
What is DTA allowance in Nigeria?
DTA means Duty Tour Allowance. DTA is the amount paid by the government to its officials who embark on an official trip within and outside the country.
Who is eligible for a duty tour allowance?
Ministers, permanent secretaries and civil servants. Sometimes, senior government officials travel with some of their junior staff, making those in the entourage be eligible to DTA, especially in Nigeria.
References:
Olugbenga Adanikin (February 4, 2021). "Federal agencies paid N3.77bn in fictitious 'estacodes' to top staff, families". icirnigeria.org
Soni Daniel (August 4, 2018). "EFCC probes estacode fraud in foreign ministry, FCSC". vanguardngr.com.
Ohimai Consulting (September 28, 2018) "How to calculate your Estacode for civil servant travelling abroad on official assignment". Facebook.com
The Nation (September 10, 2019). "SAN blames contract scandals on non-involvement of arbitrators. thenationonlineng.net