Power, wealth, and reputation all go hand in hand. Everything worked out for Chief Bode Oladimeji Akindele. The late Chief Akindele was long regarded as one of Africa's wealthiest men.
A successful businessman across continents — Europe, the United States, Asia, and Africa — as well as his native Nigeria, he made a name for himself in the global marketplace. His Apapa, Lagos palatial estate was the final resting place of the Ibadan, Oyo State-born millionaire entrepreneur who came, saw, and conquered his world.
Overview:
Real name: Bode Oladimeji Akindele
Date of birth: June 2, 1933
Death: June 29, 2020
Country of Origin: Nigerian
Place of Birth: Ibadan
State of Origin: Oyo State
Native language: Yoruba
Occupation: businessman
Business interests: Manufacturing, real estate, marine, agricultural
Net worth till death: $1.19 billion
Any successful person's genuine identity is shaped by their level of passion and determination. They can guide anybody on a path to greatness, and many have achieved success by laying the groundwork on the two of this key.
Early Life And Education:
Madandola Group is a conglomerate that operates in the marine, manufacturing, real estate, banking, and wheat milling industries with a headquarters in the United Kingdom.
First, he attended Olubi Memorial School, then Lisabi Grammar School in Abeokuta, where he finished up with his SSCE (HSC). Bode Akindele was given money to study overseas, but he utilized the money to invest in a tiny business that made him a lot of money.
At UAC, Bode Akindele began as a secretary to an assistant district officer in 1952 before quickly rising to the position of assistant expatriate manager.
After working with the Western Nigeria Union of Importers and Exporters, he started his own business.
Journey To Entrepreneurship
Bode Akindele was a businessman who knew how to follow his heart, go after his goals, and make a name for himself. The founder of Madandola Group didn't rely on his parents' wealth. This man was well aware of the greatness that lay ahead of him.
He didn't allow the difficulties in Nigeria stop him, nor did he stop growing as an entrepreneur and spreading his influence beyond Nigeria's borders.
Bode Akindele's business sense was unquestionably passed down via his family. Entrepreneurship was an important part of his family's culture, and he grew up in an entrepreneurial household.
At the age of 20, Bode Akindele founded his own firm by trading in pharmaceuticals. Distributed over various Nigerian states before branching out into cocoa business in Lagos state.
The Start Of Modondola Group Of Companies
Before founding Modondola Group Of Companies, Bode Akindele had already established himself as an entrepreneur with some success in the little enterprises he had founded.
He had to travel to London and Sweden for business reasons. At the end of the year, he purchased a Swedish Match factory. It was responsible for one-third of all matches throughout the globe. The firm was shortly shut down by him, though, in a move to diversify.
This time, Bode got involved in international real estate. Due to this venture, Fairgate Group was formed, which now holds substantial real estate holdings in the United States, the United Kingdom, and other countries. Located in London, the company's headquarters Walmart, Sainsbury, and Asda, to name a few, are just some of the high-profile tenants of his real estate firm.
The Small Successes Chief Bode Akindele was a real entrepreneur at heart and invested in various enterprises throughout the globe. The nautical, agricultural, and manufacturing sectors all found their way into his commercial empire.
To be a successful entrepreneur, you must have the desire and integrity to not just seek success but to give excellent value to the customer while aiming for the top position.
Before Death
Bode Akindele was an industrialist, the founder and president of the Modondola group, which includes enterprises in marine, real estate, flour milling, manufacturing, as well as the financial sector. With headquarters in the United Kingdom, he has enterprises in these and other industries.
Bode Akindele Net worth
As the Parakoyi of Ibadanland, Chief Bode Akindele left behind an asset worth $1.19 billion, according to a report conducted by Ventures Africa. He was the 16th wealthiest Nigerian before he died.
Contribution to the society 
In 1985, Bode Akindele formed the Bode Akindele Foundation (BAF), a non-profit organization that works with a variety of organizations to help young Nigerian entrepreneurs succeed in their respective fields of endeavor.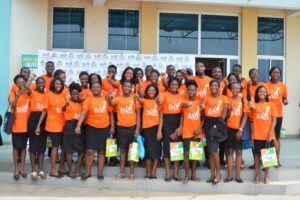 It is estimated that the BAF helps approximately 1,000 budding entrepreneurs each year through partnerships with educational institutions such as the University of Ibadan.
He also erected Alhaja Rabiatu Adedigba Medical Centre (ARAMED) in Ibadan in honor of his mother to help contribute to the society.
With the goal of cultivating a new generation of focused and well-oriented Nigerian leaders and businesses, he established the Bode Akindele Yield Initiative (BAYI), run by retired Archbishop Kehinde Stephen.
Awards and Recognition
Great patriot Bode Akindele believes in putting money into Nigeria's economy in order to help it grow. This led to his receiving several honorary degrees and accolades, among which was the title of Parakoyi and the Order of the Federal Republic (OFR).
Bode Akindele's death
Bode Akindele's tenacity and drive helped the Modondola Group become a prominent conglomerate in a variety of Nigerian economic sectors, from real estate to shipping and agriculture, among others.
His entrepreneurial prowess demonstrates that building a profitable company group is possible if you constantly increase and extend your capital.
Born in June, Bode Akindele died in Lagos on June 29, 2020, at the age of 87.
Featured Image: