Last updated on August 5th, 2023 at 10:15 pm
In this post, we'd tell you what we know about Rolanda Rochelle, an American who became a social media sensation because of her youthful physique and behavior.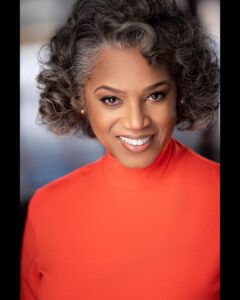 Mistakenly, some Nigerian Twitter users claimed Rochelle Realtor is Liz Benson, a legendary Nollyhood superstar in the 90s.
Who is Rolonda Rochelle?
Rolonda Rochelle is an African-American, based in Atlanta, United States of America.
She is a brand ambassador and pro-aging advocate and a licensed real estate sales agent at Palmerhouse Properties, a full-service Atlanta-based residential and commercial real estate brokerage.
What's her relationship with Liz Benson?
Born Elizabeth Benson popularly called Liz Benson is a famous Nollywood actress and television personality in Nigeria.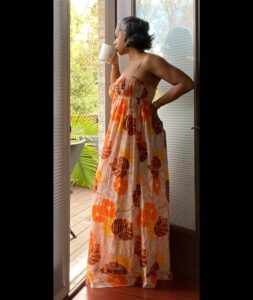 Liz Benson began her acting career when she was just five years old and became a household name when she featured in Fortunes, a television soap opera in 1993.
Because Liz Benson has been off the screen for some years, who is now a grandma, the rumour started spreading like a wide fire that she was off the screen because she was planning a "re-launch" with a completely new look.
As such, someone came up with the photo of Rolonda Rochelle Realtor, claiming that she is Liz Benson. That isn't TRUE.
What's Rolonda Rochelle Realtor real age?
While social media users claim that Rolonda Rochelle is 52 and looking younger, Liz Benson was born 5 April 1966, making her 54-year-old at the time of this report (July 17, 2020).
One might want to ask: How could Liz Benson who is 54 suddenly turn Rolonda who is 52?
The secret of looking younger like Rolonda?
Milan Kundera, a Czech writer says, "There is a certain part of all of us that lives outside of time. Perhaps we become aware of our age only at exceptional moments and most of the time we are ageless."
Looking younger than your age is everybody's dream, but there are certain things you need to pay attention to by starting early so as to reverse your biological aging.
To look younger like Rolanda isn't as expensive as you think, Vaishnavi Nagaraj in one of her parenting tips that will make you look and feel younger than your age gives the following suggestions if you want to look younger than your real age.
https://www.instagram.com/p/CKRP-iUBsn2/
Look younger like Rolonda with these tips
Cut Down on Stress
Stay Hydrated
Check Your Posture
Exercise Everyday
Get Some Sleep
Load Up on Antioxidants
Treat Yourself to a Glass of Red Wine
Eat More Fruits and Vegetables
Get Creative
Make Healthy Habits
Her hubby:
Dancing
Singing, Music
Travelling
Contact Details of Rolanda Rochelle
She is more active on Instragram than other social media platforms, though she is also present on Twitter and Facebook.
Official website: http://RolondaRochelle.com/
Instagram: instagram.com/rogirll/
Facebook: facebook.com/rolonda.rochelle/
Final thought:
The personality of Rolanda Rochelle is that of joy while her smiles are powerful to bring a fainting man back to life. She is filled with optimism!