Last updated on February 13th, 2023 at 10:28 am
UAB Computer Forensics expert once revealed how  Ismaila Mustapha aka Mompha made billions of Naira through illicit means.
The findings of agents led to his arrest by Nigeria's anti-graft agency, the Economic and Financial Crimes Commission (EFCC), on Friday, October 18, 2019.
Despite the evidence that led to his arrest money-bag Mompha claimed that he made money legitimately through his Ismalob Global Investment Ltd, a company that deals in foreign exchange.
Quick facts about Mompha:
Date of birth: June 16 1979
School attended: Government College Ikorodu
Business Name: Ismalob Global Investment Ltd, Bureau De Change firm with an office in Lagos Island.
Business Type: Foreign exchange
Marital Life: Married with two kids: A boy and a girl
1st African to buy the $450,000 Rolls Royce Wraight Eagle Viii.
He owns a $330,000 2018 Rolls Royce Wraith
A $300,000 Ferrari 488 Spider
A $417,826 2019 Lamborghini Aventador
$265,500 Mclaren 650s & more
Mompha is richer than some Nigerians who call themselves millionaire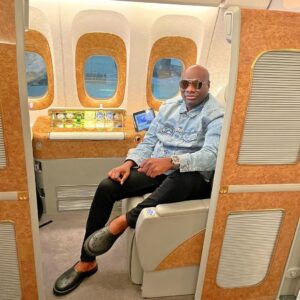 The anti-graft agency picked him, saying he is under investigation for perpetrating a high level of internet fraud and scam.
Those who closely monitor the trends most especially on Instagram will definitely say Mompha Mustapha is a millionaire and that he likes to flaunt it, if you've got it why not show it. That's simply his message.
Mustapha Mompha is a socialite and very popular among the "big boys" in Nigeria and he had been seen by some senior top politicians within the ruling All Progressive Congress (APC) and the main opposition People's Democratic Party (PDP).
Mustapha Mompha has got the money and more powerful people want to be his friends. Making friends is easy when you control millions of dollars, but may be difficult to know who is actually your friend.
But…
Why was he arrested by Interpol and handed over to EFCC?
What is his connection with some Nigerian politicians?
What's the value of his cars including his 2018 Rolls Royce?
Sometimes ago, I said that the richest people in Nigeria are those whose business and investments can be quantified my friend said something striking: He said the richest people in Nigeria are the politicians and their associates, and those who do errands for them.
"These people will never come clean to state their source of income, when they do the live far higher than than total value of their business."
So….
What's Mompha's real name?
His real name is Ismaila Mustapha but adopted the Mompha for his business name which has literally become his name. Sometimes, some people call him Mustapha Mompha. Whichever one you prefer to call him, the point is you are still referring to the same flamboyant Nigerian millionaire.
What kind of business does Mustapha Mompha do?
Well, as we stated above he is the Chief Executive Officer of Mompha Bureau De Change, a registered BDC registered company with the Corporate Affairs Commission (CAC) in Nigeria, and licensed by the Central Bank of Nigeria (CBN) to handle the exchange of foreign money which some Nigerians prefer to call hard currencies in the black market.
Officially, that's what we know Big Boy Mompha does, though he has been accused by EFCC of internet fraud. The anti-graft agency may have to charge him to court with convincing points that he is indeed an internet fraudster.
If he is innocent, then EFCC may be charged for defamation and pay huge millions of Naira in damages to the millionaire big boy who is close to people in the corridor of power.
He Conceals Wealth in Wristwatches – Anti-Graft Agency
On Wednesday, January 12, 2022, during the prosecution process of Mompha, Nigeria's anti-graft agency stated that the internet celebrity concealed some of his wealth in expensive wristwatches valued at NGN70,000,000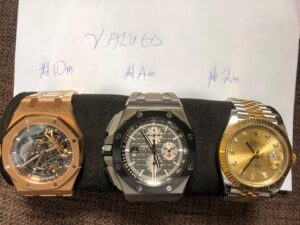 At the Lagos Special Offences Court in Ikeja, the Dubai-based Mompha was arraigned alongside Bureau De Change firm Ismalob Global Investment Limited.
EFCC said, "The sums named in the charge are N5,998,884.653.18, N32million, N120million and N15,960,000, totalling over N6billion."
Mompha who was represented by a Senior Advocate of Nigeria (SAN), Gboyega Oyewole, pleaded 'Not guilty' to the eight counts.
He was also accused of conspiracy to launder funds obtained through unlawful activity, retention of such funds, transfer of funds for a suspect, Olayinka Jimoh a.k.a Nappy Boy, and unlawful transfer of funds for a record label, among others.
The court later remanded him in custody of the Commission, pending the hearing of his bail application in the N6billion fraud charge filed against him.
What is his net worth in dollars?
Mompha is worth several millions of dollars if converted to Nigerian Naira, we can conveniently say he's a BILLIONAIRE yes, he's got several millions of dollars in his account considering his wristwatches, expensive collection of multi-million dollar cars, expensive flight and holidays around the world with his wife and two kids.
6 reasons why we believe Mustapha Mompha is a billionaire?
1) He flies only chattered private jets around the World and once in a while he could be found in First Class Private Suites with top Nigerian celebs.
2) He was once quoted as saying, "Well, I never wanted a million-dollar face with a dollar in my pocket, that's fame. I always want millions of dollars in my bank and I care less if nobody knows who I am."
3) Mompha's fleet of cars is worth several millions of dollars. Some of them are:
New model Range Rover,
New model G-Wagon,
Latest edition of Mercedes Benz
Lots of other toys for his wife and kids to cruise around within his lavishly expensive mansion in Dubai and in Nigeria when he's in town.
4) He once posed with $4million US dollars cash. That's worth N1.4 Billion Nigerian Naira.
5) Mompha has in his wardrobe more than 70 pairs of Christian Louboutin signed by MR Christian Louboutin. That collection is worth several millions of dollars.
6) Finally, found on him at the time of his arrest were just five wristwatches valued at over N20, 000, 000. He has several collections of such wristwatches made with gold, diamond or silver.
So Mompha is a billionaire, yes BILLIONAIRE you heard that right, but whether he's worth N2 billion,N5 billion or N10 billion or more we can't precisely say.
Why Mompha was arrested by Interpol and handed over to EFCC?
The Lagos Zonal office of EFCC detained him for alleged involvement in internet-related fraud and money laundering.
He was arrested on Friday 18, October 2019 at the Nnamdi Azikiwe International Airport, Abuja on his way to United Arab Emirates (UAE).
EFCC said, "actionable cross border intelligence received from collaborative law enforcement agencies about his alleged involvement in the criminal activities further strengthened our suspicion".
EFCC says he perpetrates his online fraud under the guise of being BDC operator, saying its a decoy to launder his proceeds of crime.
What's the value of his cars including his 2018 Rolls Royce?
In 2018, he acquired the latest model of Rolls Royce 2018 worth close to N200 million.
Connection with politicians
During election campaigns, it was speculated that he handled foreign exchange worth several millions of dollars for Nigerian politicians.
Controversies: N33billion Money Laundering
Ismaila Mustapha's life is filled with controversies due to the way he flaunts naira, dollars, Pounds, and other foreign currencies on social media.
One of the major controversies was when Nigeria's anti-graft agency alleged in January 15, 2020, that Mompha was running an illegal bureau the change, which he as a conduit to defraud people around the world.
Tony Orilade, a spokesperson for the EFCC, disclosed this in a statement on Wednesday.
EFCC disclosed during his appearance in court at the time that he is an Internet fraudster who ran an illegal bureau de change with his company Ismalob Global Investments Limited.
He was accused of money laundering to the tune of N33billion. But during his live session with Daddy Freeze, he said he's ready to defend his source of income of FBI arrested him.
Accused of Having Hands In Hushpuppi's Arrest
Another big controversy on Mompha was when Ramon Abbas, aka Hushpuppi, one of the notorious internet scammers was arrested in Dubai in June 2020 by Dubai police for £350m cyberscam.
Hushpuppi, a former second-hand clothes seller in Nigeria's commercial city, Lagos, was arrested by detectives in his Dubai apartment with more than 150 million dirhams (£30 million).
Mompha and Hushpuppi were followed by thousands of followers on Instagram because of their giveaways.
Mompha in an interview disclosed some of the admirers of Hushpuppi accused him of having hands in the arrest of Abbas, an allegation he had vehemently denied.
"The day dem carry Hushpuppi, I got lots of calls, with people saying, 'Baba, see wetin you caused; na you make dem carry this guy; na you e dey compete with," the Instagram celebrity said during a live session with Daddy Freeze on August, 2021 on IG.
Is Mompah a Yahoo Boy?
According to a forensic and computer expert, Mompha is likely to be an online scammer who hides his wealth in Dubai.
While praising the giant strides made by EFCC, GarWarner said:
"If you aren't a big follower of West African crime, you won't understand how HUGE this news is! #Mompha is a "Top Ten" #BEC (Business Email Compromise) scammer/criminal who mostly hides with his money in Dubai."
Gar Warner is UAB Computer Forensics — Researching Malware & Social Networks of Criminals. But Mompha said he isn't a criminal.
References:
twitter.com/GarWarner/status/1186809935486697473?s=20
saharareporters.com/2020/01/15/mompha-ran-illicit-bureau-de-change-efcc
instagram.com/p/CSAdPr6CWlp
punchng.com/i-brought-hushpuppi-from-malaysia-mompha