In late 2014, a Bulgarian German citizen Ruja Ignatova founded OneCoin which she described as a "Bitcoin Killer" in a cocky manner.
OneCoin would later become one of the biggest scams in the cryptocurrency world when the CryptoQueen disappeared with at least $4 Billion of investors' money.
At the time, Bitcoin (BTC) was enjoying the cryptocurrency buzz and short investors wanted to have a bite of cake.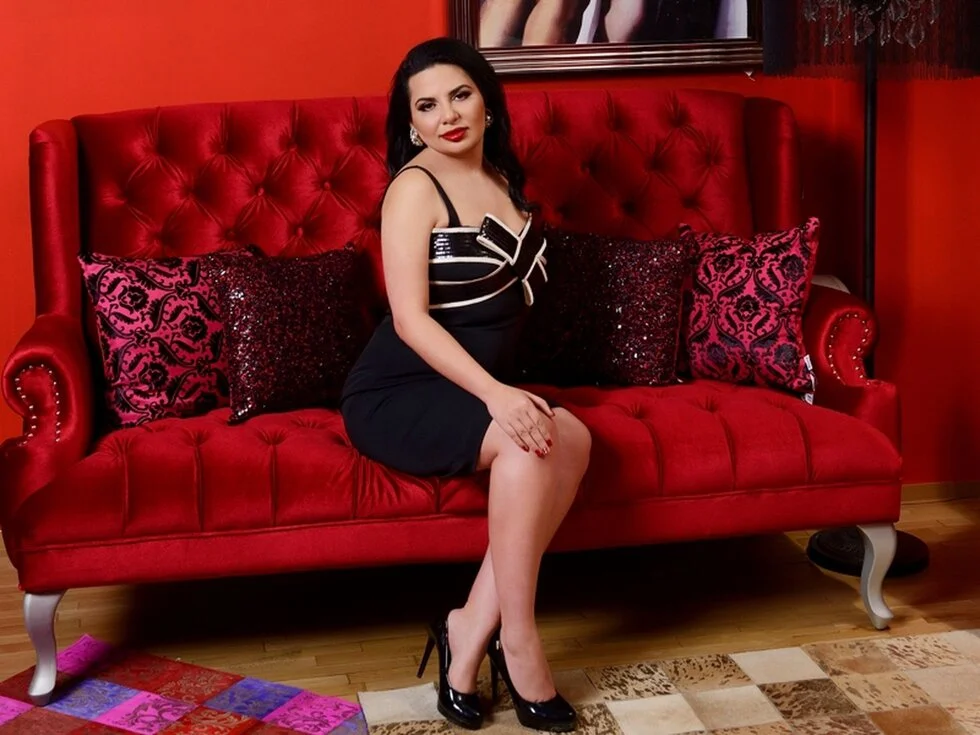 Table of Contents
By the end of 2014, Bitcoin price ended at $320.19, though down by 57.6% in 2014, it was an opportunity for Ruja Ignatova to penetrate the market with the hope of winning souls into her would-be fraudulent coin OneCoin.
Who is OneCoin Founder?
Full name: Ruža Plamenova Ignatova
Date of Birth: May 30, 1980
Place of Birth: Bulgaria
Hair: Dark Brown to Black
Eyes: Brown
Sex: female
Race: White
Languages: English, German, Bulgarian
Other names: Dr. Ruja Ignatova, Ruja Plamenova Ignatova, Ruja P. Ignatova,
Nickname: "CryptoQueen"
Academic details
The CryptoQueen was born in Bulgaria's fifth-largest city, Ruse in 1980. Her date of birth might not be real due to her family background: her dad and brother had once been involved and convicted of fraud.
In 19990 when she was just 10, Ignatova moved from Bulgari to Germany with her family where she spent part of her childhood in Schramberg in the state of Baden-Württemberg.
In a book, "The Missing Crypto Queen: The Billion Dollar Cryptocurrency Con and the Woman Who Got Way With It," the CoinOne CEO is described as a brilliant girl when growing up.
Written by Jamie Bartlett, a British investigative journalist quoted a source as saying, "In school, she was top of every class, brilliant in every subject. One teacher in Schramberg said she was the smartest student he'd ever taught."
The book reveals that Ruja Ignatova won a prestigious scholarship to Konstanz University at 18.
She is believed to have added a Master's degree in Comparative European law at Oxford University.
She earned a PhD in private international law from the University of Constance, Germany.
Working experience
The most known company Ignatova has worked for is McKinsey & Company, a global firm popular for recruiting the best candidates through its Problem-Solving Test (PST).
She was also a recruiter at BigCoin crypto scam before founding OneCoin
Who is CryptoQueen's Husband?
Ruja is believed to have had two relationships between the time she launched OneCoin in 2014 and 2017 when she disappeared from public.
Ruja first got married to Bjorn Strehl, a real estate lawyer she met in law school. But the CryptoQueen needed a like-mind to meet her 'get-rich-quick goals', so, got engaged to Karl Sebastian Greenwood in a secret wedding.
Beyond intimacy, Sebastian Greenwood was Ignatova's financial crime partner.
How Ruja Ignatova Launched OneCoin
The quest of every Bitcoin enthusiast to get involved in crypto in 2014 was remarkably intriguing, spiking the interest of people who want to know more about a new project in blockchain and cryptocurrency.
Towards the end of 2014, Ruja Plamenova Ignatova launched OneCoin dubbed the 'future of money' and 'Bitcoin killer'.
Her marketing strategy was beyond cryptocurrency, she also dressed for every event to portray success and glamour.
Unknown to the unsuspecting investors and new prospects who wished to become cryptocurrency billionaires, Ruja's mission was clear: to have millions of investors aboard and disappear with their hard-earned money.
What is OnCoin?
OneCoin is a fraudulent cryptocurrency founded in late 2014 by an FBI-wanted fraudster Ruja Ignatova.
Registered as an offshore company OneCoin Ltd, the crypto firm marketed itself as a decentralized cryptocurrency but was later discovered to be a coordinated crypto Ponzi scheme.
How Ruja Marketed OneCoin
Apart from promising high returns to investors, Ruja also marketed herself at every opportunity at her disposal, painting the picture of an 'extravagant life'.
For instance, when she spoke at London's Wembley Arena in 2016, Bartlett described how "She strode out confidently, her long black hair, the deep-red lipstick, the embellished red gown glittering under the spotlights, the diamond earrings – everything exhibited success and glamour,".
With the assistance of her boyfriend cum crypto crime partner Karl Sebastian Greenwood, Ruja formed a team of Multi Level Marketing (MLM) to hype the non-existing blockchain product called OneCoin.
She designed different packages just which the collapsed BitConnect would later emulate to lure investors to invest huge sums. The top option, dubbed "Tycoon Trader," cost €5,000 at the time Ruja ran away.
Who worked for her?
Like some who studied and mastered the power of networking in business, Ruja Ignatova deployed her communication skills to attract to herself the most influential recruiter in Germany, Bulgaria and the United Kingdom, some of which have had questionable dealings in the past.
According to a report by CoinTelegraph, some of the notable OneCoin recruiter who worked with the CryptoQueen are:
Mark Scott
Nigel Allan
Le Quoc-Hung
Nicole Huesmann
Irina Andreeva Dilinska,
Konstantin Ignatova (Ruja's brother)
 Sebastian Greenwood (OneCoin co-founder and Ruja's secret lover)
David Pike (OneCoin's chief money launderer and chief operating officer of Fonero Funds
Bjorn Strehl for receiving a transfer of 7.69 million EUR sent by Ruja from a Hong Kong account
Ruja isn't new to financial crime
Ruja and her family are not new to financial crime. In 2012, along with her father Plamen Ignatova,  she was convicted of fraud in Germany in connection with a company her dad acquired and went bankrupt a few months after the acquisition.
She was handed a suspended sentence of 14 months imprisonment.
In the following year (2013) would-be crypto queen got herself involved in an MLM scam called BigCoin.
After BigCoin's experience, she was ready to be the CEO of another Ponzi Scheme and in 2014, she founded OneCoin, where investors around the world are believed to have recorded losses to the tune of $4 billion USD.
Why is Ruja Ignatova on the FBI's most-wanted List?
The US Federal Bureau of Investigation (FBI) added Ruja Ignatova to their list of the most wanted fugitives on October 25, 2017, for her involvement in OneCoin financial scam.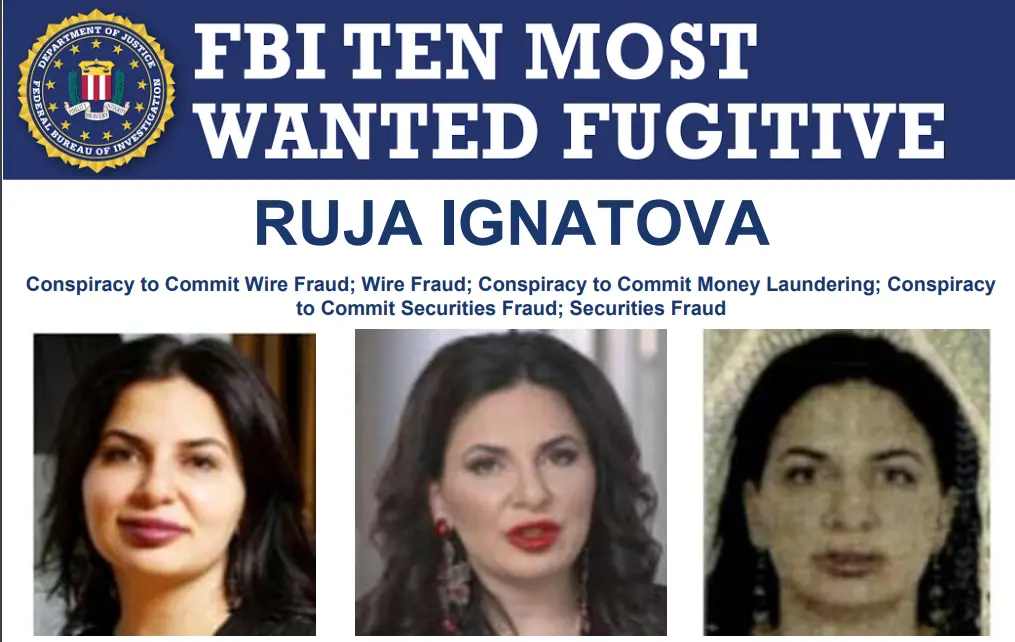 By May 2022, Europol added her to its 'most wanted' list.
After the search whereabouts were unknown, FBI stepped up its search by adding her to FBI's Ten Most Wanted Fugitives list on 30 June 30, 2022, with IRS Criminal Investigation and United States Attorney's Office Southern District of New York, offering a reward of up to $100,000 for information leading to her arrest.
Ruja Ignatova disappearance
While her brother Konstantin Ignatov pleaded guilty to fraud and money laundering in connection with OneCoin in 2019, Ruja has not been seen in the public since 2017.
Today, she is wanted by law enforcement in several countries around the world for her involvement in a massive OneCoin cryptocurrency fraud.
Ruja Ignatova net worth
In today's value, Ruja is worth over $9 Billion USD, the money she fraudulently got from her OneCoin blockchain scam.
Though, her net worth is unknown, as her financial information is private and has not been publicly disclosed, another Behind MLM reports that the CryptoQueen invested more than $20 Million in a single property in her home country, Bulgaria.
How many people are OneCoin victims?
It is difficult to determine the exact number of OneCoin victims, but the fraudulent cryptocurrency scheme is estimated to have affected millions more than 3 million of people worldwide, with financial losses running into over four billion US dollars.
Has OneCoin founder faced prosecution?
Since Ruja Ignatova disappeared in 2017, she has not been seen by the public, but she is the most wanted woman on FBI list of 10.
However, some of her allies who were arrested had faced prosecutions and bagged jail terms.
For instance, her onecoin partner and lover Karl Sebastian Greenwood faced prosecution and in December 2022, he pleaded guilty.
"As a founder and leader of OneCoin, Karl Sebastian Greenwood operated one of the largest international fraud schemes ever perpetrated.  Greenwood and his co-conspirators, including fugitive Ruja Ignatova, conned unsuspecting victims out of billions of dollars, claiming that OneCoin would be the 'Bitcoin killer," the Department of Justice quoted U.S. Attorney Damian Williams as saying.  
References: