Last updated on August 5th, 2023 at 10:13 pm
South African richest person Johann Rupert isn't a strange name on Africa's billionaire ranking, but his name reverberated on Friday, June 16, 2023, when he "overthrew" a 10-time richest African, taking the number one spot from Alhaji Aliko Dangote. But Nigeria's wealthiest man has now regained his No. 1 spot.
On June 16, Forbes's real-time Global Billionaires Ranking, Johann's net worth was $12 billion as against Dangote's net worth pegged at $10.8 billion, putting the South African businessman ahead of his Nigeria counterpart.
Dangote Bounces Back, Reclaimed No. 1 Spot
When Johann Rupert was trying to keep the No. 1 spot 'trophy', Forbes 2023 Index in a statement on July 11, 2023, revealed that the President of the Pan-African Conglomerate, the Dangote Group, Aliko Dangote, has again reclaimed the title of Africa's richest.
Dangote presently has an estimated net worth of $14.2bn as against $10.8 billion that was quoted mid-June. Jonann now has a worth of $11.1bn
How did Johann overtake Dangote temporarily?
Since 2013, Dangote had consecutively topped Africa's richest list, but the latest foreign exchange policy by the new administration in Nigeria culminated in a decline in his net worth.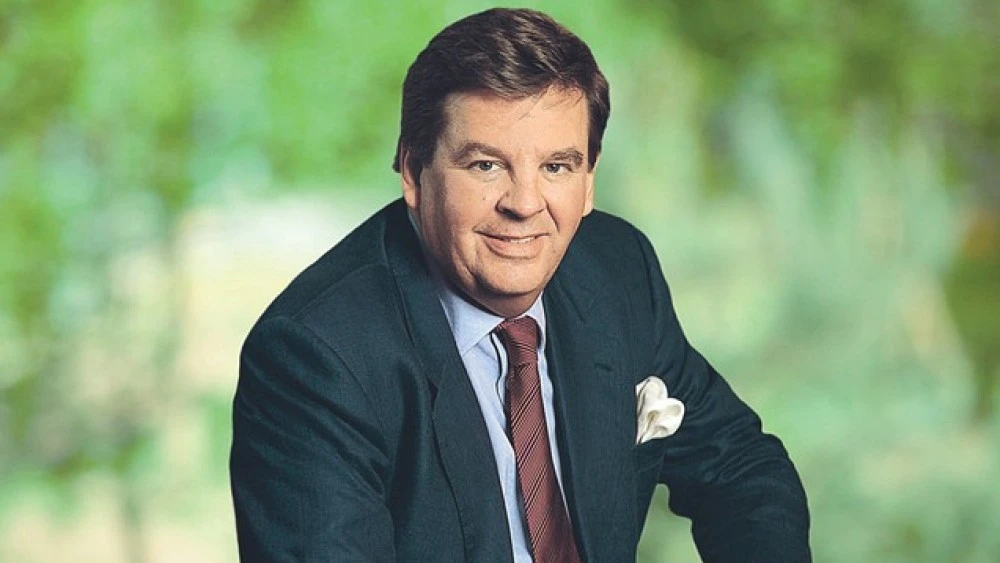 The founder of Dangote Group, according to Bloomberg Billionaire Index (BBI), reportedly lost $3.12 billion within 24 hours of Nigeria's currency being floated by the government.
The negative changes in Dangote's wealth paved the way for the South African richest person Rupert to take the No. 1 spot.
Born into Rupert Dynasty
Born on June 1, 1950, Johann Peter Rupert is a scion of Anton Rupert, a business mogul. He joined the company founded by his father Rembrandt Group after the merger of RMB and Rand Consolidated Investments to become RMB Holdings in 1984.
At Rembrandt Group, he rose to the position of Vice Chairman in 1989. By 1991, Rupert was appointed by the board as Chairman of Rembrandt Group Limited.
Though it was reported the South African billionaire rarely grants interviews to the media, his business prowess got him global recognition in business in faraway Switzerland where he was named one of 200 "Global Leaders of Tomorrow" by the World Economic Forum, Davos, in 1992.
In 2000, Rembrandt Group Limited was restructured and formed Remgro Limited and VenFin Limited.
A dropout with honorary doctorates
Rupert didn't complete his degree in economics and company law as he dropped out to focus on business. But his achievements in the business world inspired the same institution University of Stellenbosch in 2004 (where he dropped out) with an Honorary Doctorate in Economics.
Another institution, this time Nelson Mandela Metropolitan University 2008 honored Rupert with an honorary doctorate.
As if two doctorates were not enough, another institution in Scotland, the University of St Andrews awarded Rupert with another honorary doctorate.
Apart from his doctorate honorary awards, the same university he dropped out from, Stellenbosch University appointed him as the university's Chancellor in 2009.
His business exploits earned him South Africa's Business Leader of the Year by the CEOs of the Top 100 Companies in 2008.
And in 2009, the billionaire golfer was appointed "Officier" of the French "Ordre National de la Légion d'Honneur" by the President of France.
Selected as the 2009 International Wine Entrepreneur of the Year at the Meininger "Excellence in Wine and Spirit" awards ceremony in Düsseldorf, Germany.
Rupert's business exploration
The South African business tycoon garnered business inspiration as an apprentice at Chase Manhattan where he spent two years and additional three years at Lazard Freres in New York City.
Founding Rand Merchant Bank
After years of business exploits around the world, Rupert returned to his home country in 1979 to establish Rand Merchant Bank where he maintained the position of Chief Executive Officer until the bank's merger with Rand Consolidated Investments, forming RMB Holdings in 1984.
From RMB Holdings to Rembrandt Group, Johann Rupert in 1988, founded Compagnie Financiere Richemont in 1988. And in the same year, he was appointed Non-Executive Director of Rothmans International plc.
For how long will Johann Rupert maintain the No. 1 spot?
With less than $2 billion presently richer than Dangote's net worth, for how long will the richest South African be able to sustain the No. 1 spot as Africa's richest man?
Recently, the richest man officially commissioned his $19 billion Dangote Refinery in May, it is expected that his wealth will boom when the refinery begins production. He may return to the number 1 spot.
For now, Johann is richer than Dangote.