Last updated on June 19th, 2023 at 10:48 pm
After years of delay, Nigeria's Dangote Petroleum Refinery was commissioned on Monday, May 22, 2023 in Ibeju-Lekki, Lagos State, Southwest, Nigeria. The founder and Africa's wealthiest person Aliko Dangote says the refinery will create thousands of direct and indirect jobs.
For Nigeria's government which had used its moribund refineries to siphon millions of dollars in the name of maintaining the unproductive refineries over the years, Dangote Refinery is a relief for them.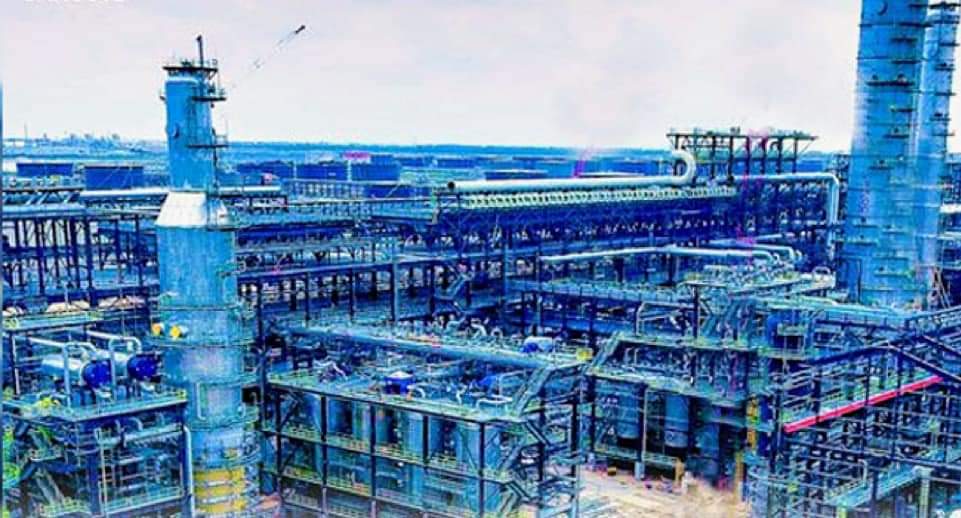 As Nigeria and the rest of the world are optimistic that the facility ease pressure on Nigeria's foreign exchange and boost the country's economy, here are the highlights and facts about Dangote Refinery:
It covers a massive land area of approximately 2,635 hectares in the Lekki Free Trade Zone, Nigeria's commercial capital.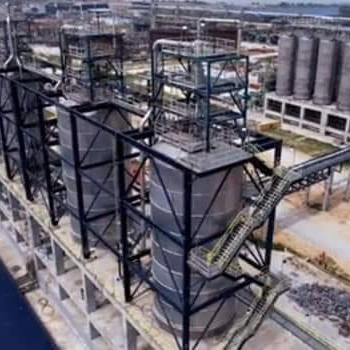 Dangote Petroleum Refinery has the capacity to process 650,000 barrels a day (bpd).
It could end repeated fuel shortages in Nigeria if production output is achieved. State-owned NNPC has a 20% stake in the refinery.
The facility doesn't rely on Nigeria's epileptic power supply, as such, there is a 435-megawatt power station to supply power 24/7.
The refinery may face crude supply shortages from Nigeria's NNPC Limited due to organized oil theft in the oil-producing areas unless the government does something urgent to block oil leakages caused by oil thieves
The facility wasn't only designed to process Nigeria's crude oil, but rather a large variety of crudes. Has it expands, it will process Crue from the Middle East and the United States' Light Tight Oil.
It is estimated that the refinery cost Alhaji Aliko Dangote a whopping $19 billion. Initially, $12 billion was expected for its completion, but things drastically changed forcing the founder to allocate more funds for its completion.
The refinery is projected to begin crude refining by the end of June 2023.
As a measure to ease fuel shortages and supplies consistently faced by the local consumers, the refinery plans to support the establishment of 26,716 fillings stations, 129 depots, and 16,000 trucks for the transportation of products across Nigeria.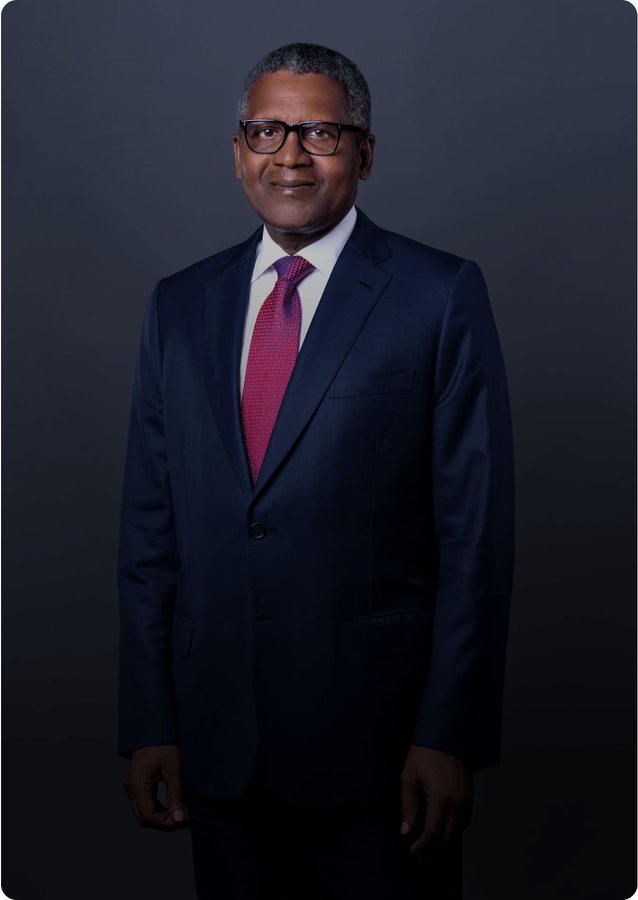 Major products from the Dangote Petroleum Refinery are diesel, Euro-V quality gasoline, jet fuel, kerosene, polypropylene, and other industrial products.
It is projected that the refinery will surpass fuel consumption needs of Nigeria. It plans to achieve this by delivering about 38 million litres of petrol, diesel, kerosene and aviation fuel for Nigeria daily.
There is an agreement between the refinery and NNPC Ltd that the government-owned oil corporation will supply 300,000 bpd of crude per day. But there are also fears that Nigeria's government isn't good at fulfilling an agreement which might affect Dangote from achieving its daily production.
If the NNPC Limited backslides on its supply agreement, Dangote Refinery may be forced to source crude from international traders , thereby putting pressure on the overstretched Nigeria's foreign exchange.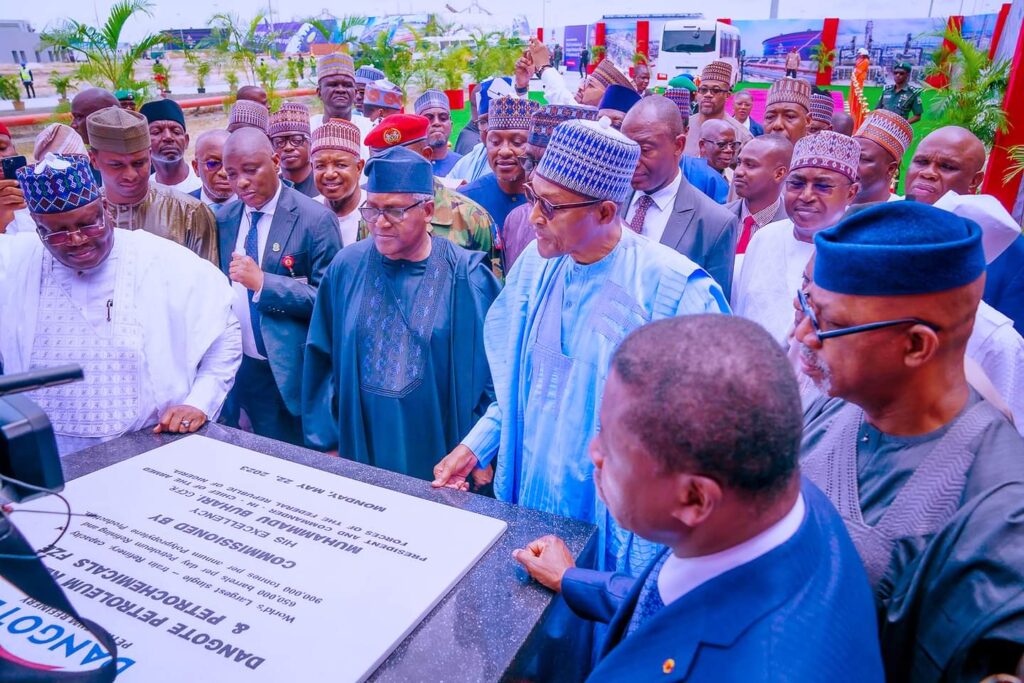 Dangote is the fourth individual owned-refinery that has completed Engineering, Procurement, and Construction contract. Globally, only three companies had achieved EPC contract feat, according to document on the company's official website.
It uses latest technology that will produce environment-friendly products that meet the global and EU standard.
70 per cent of the facility is built on swampy area, meaning the owner spent more money to reclaim the area, no wonder Dangote increased budget from $12 billion to $19 billion.
Approximately €300 million was spent on the purchase of 65 million cubic metres of sand filling. The aim was to increase the height of the plant by 1.5 metres as a measure against any potential impact of the increase in mean sea level due to global warming.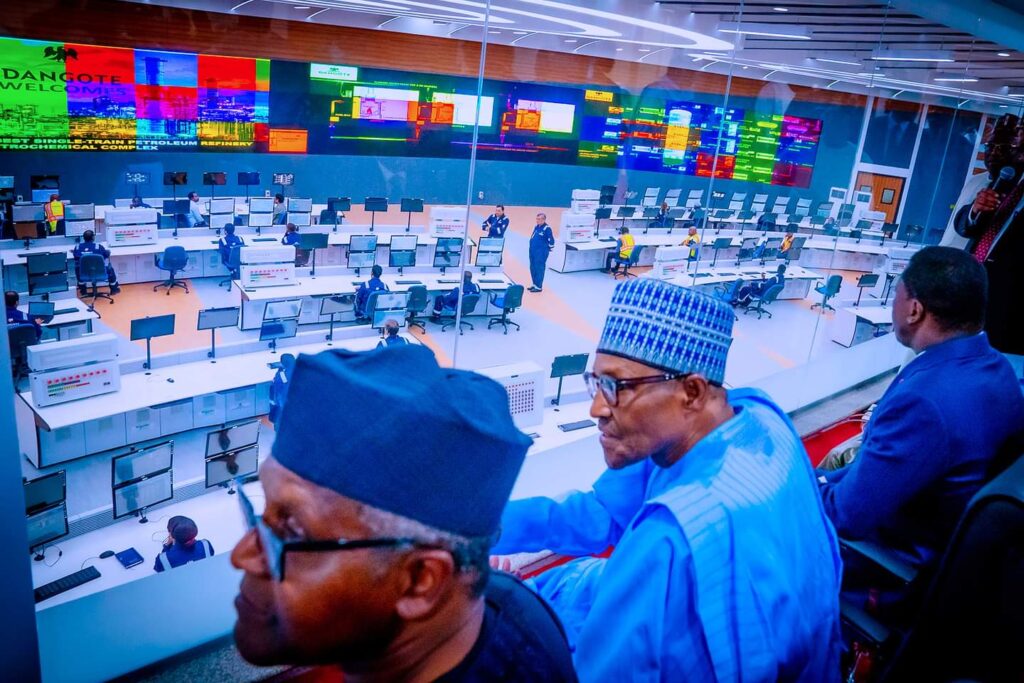 It has 1,029 trucks to take care of local distribution.
The refining facility has a year-round operation for road loading operation, with a total of 177 tank farms with a capacity of 4.74 billion litres, and a total tanker loading of 2,900, based on a tanker capacity of 33 KL.
Dangote Group bought 332 cranes in the mechanical unit to build up equipment installation capacity.
Conclusion:
These facts about Dangote Refinery show that the man behind the private refinery is a game changer in Nigeria's oil and gas industry.
If the government via NNPC Limited fulfills its side of the agreement, today might mark the beginning of ending Nigeria's reliance on imports of refined petroleum products.