Nigeria is responsible for 33.8% of the revenue of foreign airlines trapped in countries around the world. Nigeria and others owed $2.2 billion to airlines, said spokesperson of the International Air Transport Association (IATA) Katherine Kaczynska in March 2023.
Table of Contents
Under the watch of the outgoing President Muhammadu Buhari, the revenue of foreign airlines which they are unable to repatriate rose to $743 million.
Withholding the profits of foreign airlines will definitely have a negative impact on Nigeria's foreign investment climate which has dwindled in the last four years.
Is Nigeria the only country withholding foreign airlines' revenue?
Nigeria isn't the only country where foreign airline operators are unable to repatriate their profits, but Nigeria had the highest amount blocked by the government.
The two other countries in the second and third positions were Algeria and Lebanon. They owed foreign airlines $165 million and $146 million respectively.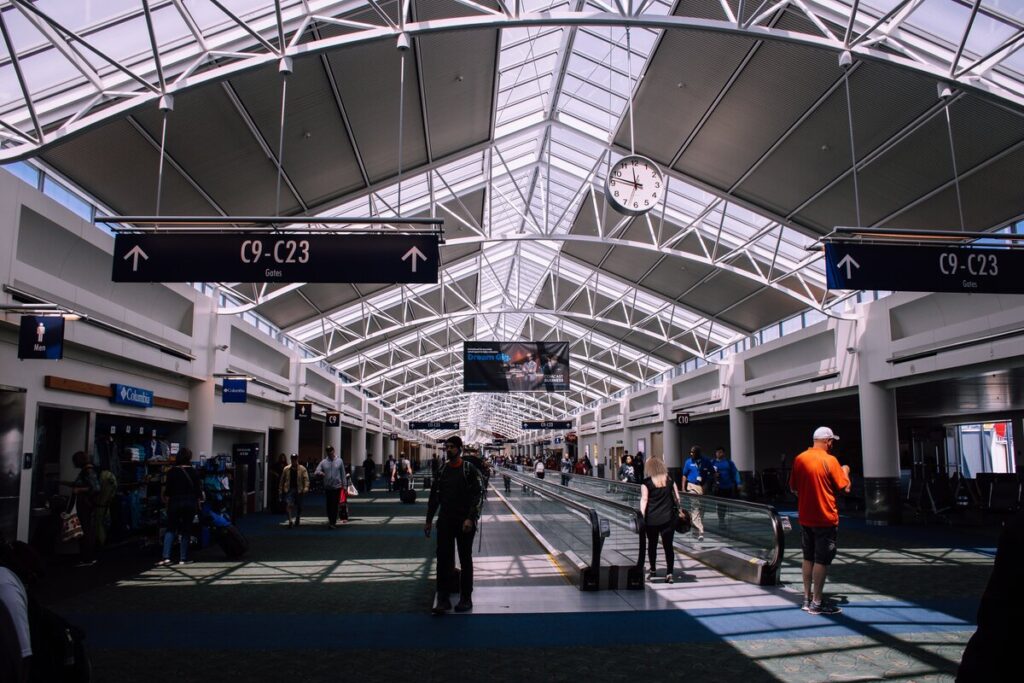 Importance of foreign investment
Like many countries around the world, Nigeria relies on Foreign Direct Investment (FDI), to stimulate economic growth, foster economic diversification, and expand job opportunities for its teeming vibrant youths.
However, the uneconomical decision of the Nigerian government to withhold foreign airlines' profits totaling $743 million should disturb everyone.
It also raises concerns about a highly indebted country to attract and retain foreign investors.
It is laughable how Nigeria's president flies around the world to woo foreign investors when he continues to mismanage the few ones back home.
In this article, we explore the potential negative impact of blocking the profits of foreign airline operators on Nigeria's foreign investment climate, considering how the country continues to struggle to attract FDI.
Weakening Competitiveness
Foreign airlines play important economic roles such as facilitating trade, foreign exchange, and tourism. Foreign investors depend on foreign airlines as means of transportation.
When this is badly damaged by the careless economic policy of a country through the withholding of profits of foreign airlines, the operators may be discouraged from expanding operations within Nigeria as a future investment.
We saw this play out in November 2022, when Emirates suspended flights to Nigeria after the global airline was unable to repatriate ticket sales.
The impact included:
reduced flight connectivity,
Diversification of flights and investment to neighboring countries
limited travel options, and
Increased ticket prices
All these will hamper Nigeria's competitiveness to foreign business.
Deterioration of investor confidence
Blocking profits of foreign airlines or failure to clear the backlog of ticket sales sends disturbing signals to international investors who might want to invest in Nigeria.
Investors might consider Nigeria an economically unstable country. Such actions undermine investor confidence. If they can't get assurance from the government that their investment is safe and are able to repatriate their profits when needed, then they would limit their investment or completely pull out of such a country.
The inability to access their funds raises concerns about the protection of property rights. A country that is unable to adhere to international investment standards will find it extremely difficult to attract foreign investment.
Strained Diplomatic Relations
International relations are crucial for Nigeria's economic development like it is for other countries around the world. Withholding funds owed to foreign airlines can puncture diplomatic ties.
It can create an atmosphere of mistrust between Nigeria and other foreign airlines, thereby affecting Nigeria's foreign investment climate.
In February 2023, Nigeria's president and UAE counterpart Sheikh Mohamed bin Zayed Al Nahyan had to speak before Buhari directed the Central Bank of Nigeria to increase the amount of foreign currency allocated to the Emirates.
When it gets to the stage of the president calling each other for legitimate profits to be released, diplomatic relations will deteriorate.
The majority of foreign investors make business decisions based on political stability and positive bilateral relations, when diplomatic relations are strained, then there is a huge problem that could affect other sectors that could attract foreign investments.
Negative Impact on Tourism
Insecurity is a huge problem that has badly affected Nigeria's beautiful tourism industry, blocking profits of foreign airlines is another problem that has badly dented Nigeria's tourism industry.
In terms of job creation, economic growth, and foreign exchange earnings are some of the benefits that come from the tourism industry.
But by withholding profits of foreign airlines, Nigeria risks discouraging potential foreign visitors and tourists as limited flight options will be available for them.
Also, when flights are available, they will most likely face the issue of increased costs of flights, which will make Nigeria less attractive as a travel destination.
This can affect the hospitality sector, affect employment rate by the sector, and also affect the revenue that would have been generated by the government.
Limited capital inflows
FDI serves as a vital source of capital for developing countries like Nigeria. Blocking funds from foreign airlines creates a hostile perception among potential foreign investors, thereby discouraging future investment.
As such, there is a high likelihood of reduced Foreign direct investment inflows, limiting the capital available for developing other sectors and employment generation.
Conclusion
The negative impact of withholding foreign airlines' profits on Nigeria is numerous. Blocking $743 million of foreign investors in Nigeria's aviation industry raises serious concerns about the country's ability to attract and retain foreign investment.
Nigeria may not need to continue to spend millions of dollars on foreign travel allowances every month in a move to persuade foreign investors, its leaders need to create a conducive environment and implement the best international business standards.
We expect the incoming administration of Bola Ahmed Tinubu to urgently resolve the issue surrounding the FX crisis in Nigeria.
He needs to clear the backlogs of revenue from foreign airlines. He should consider the potential long-term consequences of withholding profits of foreign investors.