Last updated on August 3rd, 2023 at 10:51 pm
As the legal fireworks continue at the Presidential Election Petitions Tribunal in Abuja against the victory of Asiwaju Bola Ahmed Tinubu in the February 25, 2023 Presidential election, it's certainly incontestable that the former Lagos State governor will be sworn in as Nigeria's president on May 29, 2023, signals from Aso Villa are enough indicators.
Table of Contents
While he warms up to steer the affairs of Nigeria, he is certainly going to be ushered into the Presidential seat with arrays of economic problems. It isn't going to be a tea party even though his party APC has the majority in the 10th Nigerian Senate.
Foreign exchange crises, insecurity, unemployment, corruption, and food crisis are some of the hectic issues he will face.
For instance, foreign airlines operating in Nigeria say they are unable to repatriate their revenue. It runs into several millions of US dollars. That will affect Nigeria's investment climate.
Sadly, the revenue of the international airlines grew under Muhammadu Buhari's government from $662 million in January 2023 to $743 million in March 2023, according to the figure released by the International Air Transport Association (IATA).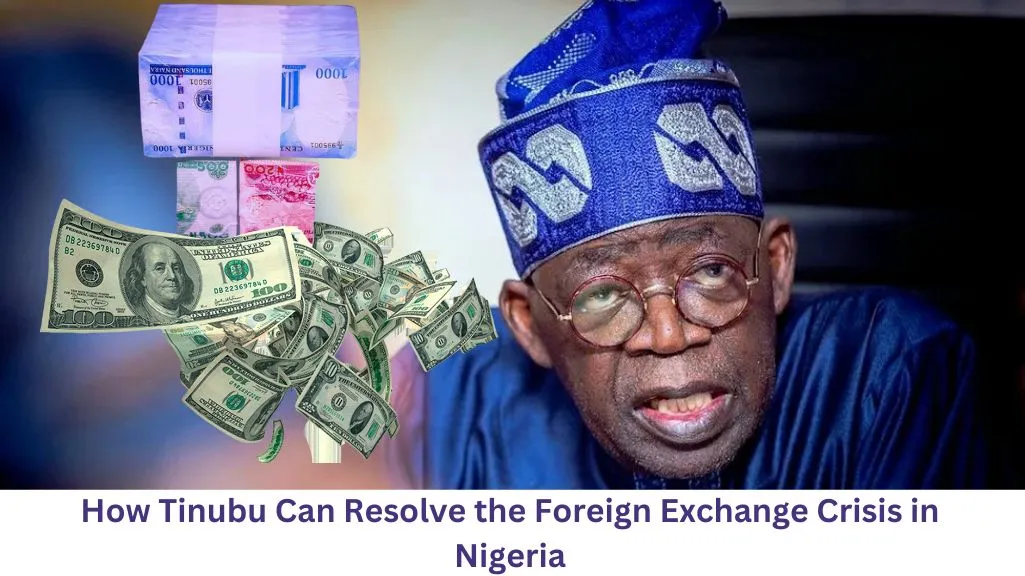 The question I keep asking my colleagues who trade FX is: How can Tinubu's government resolve the many problems that are bedeviling the foreign exchange market in Nigeria?
US Dollar Gains Against Naira Days To Tinubu's Inauguration
Still in the FX Crisis, the US dollar is now N460.97 at the CBN rate (official rate). At the black market, which is more accessible, $1 is N750 at the close of trading on May 12, 2023.
In March through April 2023, $1 was around N730, but as the day of Tinubu's inauguration as Nigeria's president draws nearer, USD jumped up against the Naira.
Some FX analysts are predicting that the USD may even gain more against the naira before normalcy could be restored.
Buhari's administration was a disaster for the FX market
The crisis in the FX market didn't start today. It was as if the administration of President Muhammadu Buhari sparked the FX crisis.
At the time Buhari assumed office on May 29, 2015, the exchange rate at the official rate was NGN199/$1.
The problems in the FX market don't look like something that will end very soon unless the incoming administration takes quick and economically reasonable measures to restore confidence in Nigeria's Fx market and the sick economy of Africa's largest economy.
Already, his body language shows Tinubu is likely to take another economic direction that will be quite different from the chaotic economic path Buhari toed for eight years.
Definitely, it isn't going to be rosy for Tinubu's government. One, his government is going to affect the foreign exchange rate in Nigeria.
So, what economic policies can Tinubu take to restore the confidence of investors in the Naira and in Nigeria's economy?
Policies Tinubu Can Adopt To Resolve the Foreign Exchange Fiasco
The policies and actions of the incoming administration of the former APC National Leader will have a significant impact on the foreign exchange market and, of course, the value of Nigeria's currency.
Here are ways in which Tinubu's government can influence the FX rate:
Monetary Policy:
Many times, economic analysts called on the government of Buhari to quickly resolve the crisis in the aviation sector. The major problem is the inability of the foreign airlines to repatriate their revenues which has risen to $743 million in March 2023.
This is a bad monetary policy by the outgoing government of Buhari. It doesn't only create fear among aviation investors, but also investors in other sectors may be cautious about their investment decision in a country that holds investors' funds.
For Tinubu, he needs to resolve the revenue repatriation problem being faced by foreign airlines.
He needs to raise capital flows, change the perception of investors about Nigeria, and restore investor confidence thereby impacting the exchange rate.
Fiscal Policy:
For Tinubu to resolve the FX crisis, he needs tax reforms, redefining government spending, and budgetary policies that can impact economic growth.
One wonders how Buhari's government could budget billions of naira for the maintenance of moribund refineries for eight years without a result to show for such spending.
Taking the same path will spell doom for a successive government. Tinubu needs a sound economic team from day one and be ready to implement economic recommendations that will bring about positive fiscal policies.
This is one of the ways he can attract foreign investment, increase exports, and potentially strengthen the naira against other currencies.
Stability:
Stability in an economy increases investor confidence. Tinubu's government must be transparent and show commitment to economic reforms.
If a government is perceived as stable and transparent, there are chances that it would attract foreign capital inflow which may contribute to naira appreciation against its competitors in the FX market.
Security is key to achieving this. As we write, hundreds of farmers are still unable to access their farmlands in the northeast due to insurgency and in some parts of the Northcentral due to the cruel activities of the killer herdsmen.
Effective power policy:
Since Nigeria returned to democratic rule in 1999, successive administrations had invested billions of dollars into the sector.
It looks like the more they invested, the more unstable power is. Some multinationals have closed shops due to an epileptic power supply in the country.
Buhari's government isn't an exception. It's either the money meant to restore power go into private pockets – like the N22 billion contract that was allegedly embezzled by Sale Mamma and his cohorts – or the policies are poorly implemented due to weak supervision.
Nigeria still wallows under 5,000 megawatts. Instead of positive results, Nigerians and investors are more conversant with the persistent collapse of the national grid.
As a result of the poor power supply in Nigeria, companies that can't leave spend hundreds of USD yearly to import power-generating sets or bring in experts to service their equipment. They spend billions in accessing Nigeria's FX market.
The incoming government needs to emulate Egypt's Fatah el-Sisi in the power generation drive.
The Egyptian president almost tripled electricity output between 2014 – 2019 to 60,000 megawatts, thereby transforming Egypt into a net exporter of power.
Conclusion:
Foreign exchange rates are influenced by many factors including market forces, global economic trends, and investor sentiment.
While the incoming Tinubu's government can play a crucial role in shaping policies that impact FX rate in Nigeria, it is just one of many factors at play. He needs to show commitment.