Last updated on June 9th, 2023 at 12:12 pm
The names of 109 senators-elect in Nigeria in the 2023 National Assembly that will form the 10th National Assembly show that only two females were elected as senior lawmakers.
In the names published by the Independent National Electoral Commission (INEC), the two female senators that were elected are from Rivers State and the Federal Capital Territory (FCT).
The only two female senators-elect are:
Mrs Banigo Ipalibo Harry for Rivers East (PDP)
Mrs Kingibe Ireti Heebah the only senator that will represent the FCT (LP)
Table of Contents
Composition of Nigeria's 10th Senate
Out of the 109 seats that make up Nigeria's Red Chamber, the ruling All Progressive Congress (APC) has the majority with 59 senators-elect followed by the main opposition PDP with 36 seats.
For the first time, the Labour Party (LP) will have 8 senators in the Red Chamber; NNPP and SDP with 2 each, while APGA and YPP get 1 each.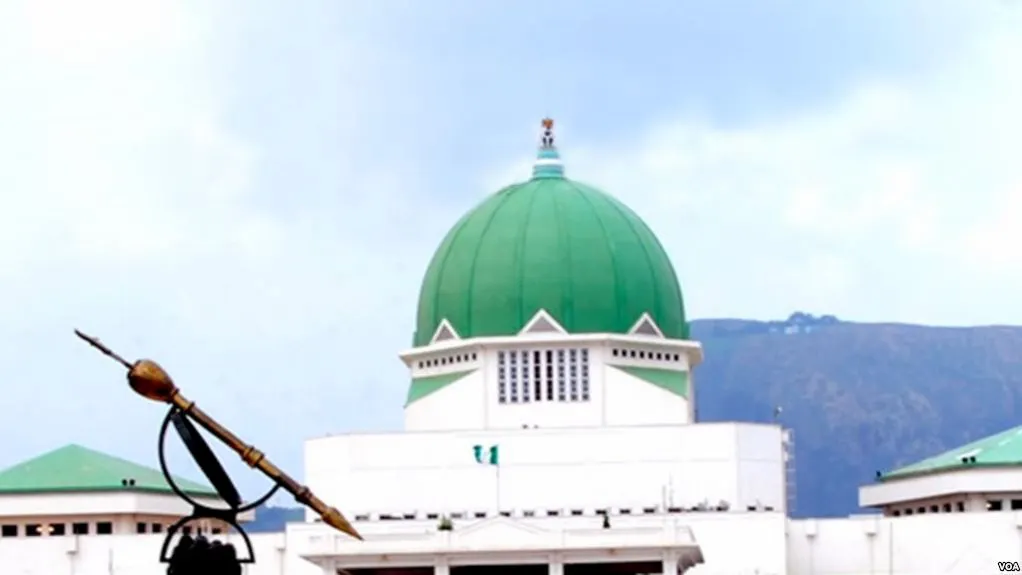 Political parties that constitute the 10th Senate
Here is the list of seven political parties that will constitute the 10th national assembly and their number of seats:
All Progressive Congress (APC): 59 seats
Peoples Democratic Party (PDP): 36 seats
Labor Party (LP): 8 seats
Social Democratic Party (SDP): 2
New Nigeria Peoples Party (NNPP): 2
All Progressive Grand Alliance (APGA): 1 seat
Young Peoples Party (YPP): 1 seat
Other names the Nigeria Senate is called are:
Upper Chamber
Red Chamber
Who are the senators-elect in the 10th National Assembly?
Here is the full list Senators-Elect for the 10th Senate in Nigeria during the February 25, 2023 National Assembly Elections as published on the official site of Nigeria's electoral umpire, INEC:
Abia state
Orji Uzor Kalu: Abia North (APC)
Darlington Nwokeocha: Abia Central (LP)
Abaribe Enyinnaya Harcourt: Abia South (APGA)
Adamawa State
Aminu Iya Abbas: Adamawa Central (PDP)
Yaroe Binos Dauda: Adamawa South (PDP)
Ishaku Elisah Cliff: Adamawa North (APC)
Akwa Ibom State
Bassey Aniekan Etim: Akwa Ibom North-East (PDP)
Akpan Ekong Sampson: Akwa Ibom South (PDP)
Godswill Akpabio Obot: Akwa Ibom North West (APC)
Anambra State
Ubah Patrick Ifeanyi: Anambra South (YPP)
Umeh Victor Chukwunonyelu: Anambra Central (LP)
Tony Nwoye: Anambra North (LP)
Bauchi State
Umar Shehu Buba: Bauchi South (APC)
Ahmed Abdul Ningi: Bauchi Central (PDP)
Samaila Dahuwa Kaila: Bauchi North (PDP)
Bayelsa State
Dickson Henry Seriake: Bayelsa West (PDP)
Benson Friday Konbowei: Bayelsa Central (PDP)
Agada Benson Sunday: Bayelsa East (PDP)
Benue State
Udende Memsa Emmanuel: Benue North East (APC)
Titus Tartenger Zam: Benue North West (APC)
Moro Abba Patrick: Benue South (PDP)
Borno State
Mohammed Tahir Monguno: Borno North (APC)
Kaka Shehu Lawan: Borno Central (APC)
Mohammed Ali Ndume: Borno South (APC)
Cross River State
Jarigbe A. Jarigbe: Cross River North (PDP)
Williams Eteng Jonah: Cross River Central (APC)
Ekpenyong Asuquo: Cross River South (APC)
Delta State
Joel Onowakpo Thomas Ewomazino: Delta South (APC)
Nwoko Chinedu Munir: Delta North (PDP)
Dafinone Ede Omueya: Delta Central (APC)
Ebonyi State
Nweze David Umahi: Ebonyi South (APC)
Eze Kenneth Emeka: Ebonyi Central (APC)
Nwebonyi Onyeka Peter: Ebonyi North (APC)
Edo State
Okpebholo Monday: Edo Central (APC)
Adams Aliyu Oshiomhole: Edo Central (APC)
Imasuen Neda Bernards: Edo South (LP)
Ekiti State
Fasuyi Cyril Oluwole: Ekiti North (APC)
Opeyemi Bamidele Michael: Ekiti Central (APC)
Adaramodu Adeyemi Raphael: Ekiti South (APC)
Enugu State
Kevin Chukwu: Enugu East (LP)
Ngwu Osita: Enugu West (PDP)
Ezea Okechukwu: Enugu North (LP)
Gombe State
Ibrahim Dankwambo Hassan: Gombe North (PDP)
Yaro Anthony Siyako: Gombe South (PDP)
Danjuma Goje Mohammed: Gomber Central (APC)
Imo State
Onyewuchi Ezenwa: Imo East (LP)
Izunaso Osita Bonaventure: Imo West (APC)
Ndubueze Patrick Chiwuba: Imo North (APC)
Jigawa State
Hussaini Babangida Uba: Jigawa North West (APC)
Abdulhamid Malliam-Madori Ahmed: Jigawa North East (APC)
Khabeeb Mustapha: Jigawa South West (PDP)
Kaduna State
Katung Sunday Marshall: kaduna South (PDP)
Lawal Adamu Usman: Kaduna Central (PDP)
Khalid Ibrahim Mustapha: Kaduna North (PDP)
Kano State
Ibrahim Shekarau: Kano Central (NNPP)
Kawu Suleiman Abdurrahman: Kano South (NNPP)
Barau Jibrin: Kano North (APC)
Katsina State
Abdulaziz Musa Yaradua: Katsina Central (APC)
Nasir Sani Zangon Daura: Katsina North (APC)
Dandutse Muntari Mohammed: Katsina South (APC)
Kebbi State
Musa Garba: Kebbi South (PDP)
Adamu Aliero Mohammed Mainasara: Kebbi Central (PDP)
Yahyah Abdullahi: Kebbi North (PDP)
Kogi State
Karimu Sunday Steve: Kogi West (APC)
Isah Jibrin: Kogi East (APC)
Ohere Sadiku Abubakar: Kogi Central (APC)
Kwara State
Ashiru Oyelola Yisa: Kwara South (APC)
Mustapha Saliu: Kwara Central (APC)
Umar Sadiq Suleiman: Kwara North (APC)
Lagos State
Adebule Idiat Oluranti: Lagos West (APC)
Sanni Wasiu Eshilokun: Lagos Central (APC)
Adetokunbo Abiru Mukhail: Lagos East (APC)
Nasarawa State
Akwashiki Godiya: Nasarawa North (SDP)
Aliyu Wadada Ahmed: Nasawara West (SDP)
Onawo Mohammed Ogoshi: Nasarawa South (PDP)
Niger State
Jiya Peter Ndalikali: Niger South (PDP)
Sani Bello Abubakar: Niger North (APC)
Musa Mohammed Sani: Niger East (APC)
Ogun State
Salisu Shuaib Afolabi: Ogun Central (APC)
Gbenga Daniel Justus: Ogun East (APC)
Adeola Solomon Olamilekan aka Yayi: Ogun West (APC)
Ondo State
Jimoh Ibrahim Folorunsho: Ondo South (APC)
Adegbonmire Adeniyi Ayodele: Ondo Central (APC)
Inpinsagba Emmanuel Olajide: Ondo North (APC)
Osun State
Oyewumi Kamorudeen Olalere: Osun West (PDP)
Fadahunsi Adenigba Francis: Osun East (PDP)
Fadeyi Oluwole Olubiyi: Osun Central (APC)
Oyo State
Alli Sharafadeen Abiodun: Oyo South (APC)
Buhari Abdulfatai: Oyo North (APC)
Akintunde Yunus Abiodun: Oyo Central (APC)
Plateau State
Napoleon Binkap Bali: Plateau South (PDP)
Diket Plang: Plateau Central (APC)
Nwadkwon Simon Davou: Plateau North (PDP)
Rivers State
Mrs Banigo Ipalibo Harry: Rivers West (PDP)
Mpigi Barinada: Rivers South East (PDP)
Onyesoh Allwelheacho: Rivers North (PDP)
Sokoto State
Aliyu Magatakarda Wamakko: Sokoto North (APC)
Aminu Waziri Tambuwal: Sokoto South (PDP)
Ibrahim Lamido: Sokoto East (APC)
Tabara State
David Jimkuta: Taraba South (APC)
Manu Haruna: Taraba Central (PDP)
Isa Shuaibu Lau: Taraba North (PDP)
Yobe State
Ibrahim Gaidam: Yobe East (APC)
Ahmed Lawan Ibrahim: Yobe North (APC)
Ibrahim Mohammed Bomai: Yobe South (APC)
Zamfara State
Abdul'Aziz Yari Abubakar: Zamfara West (APC)
Ya'u Sahabi Alhaji: Zamfara North (APC)
Ikra Bilbis: Zamfara Central (PDP)
Federal Capital Terriroty (FCT)
Mrs Kingibe Ireti Heebah: FCT (LP)
The senators-elect have all received certificates of return from Nigeria's electoral umpire.
Imminent cross-carpeting
The above list of Senators-Elect for 10th Senate in Nigeria during the February 2023 elections isn't rigid in terms of party affiliation.
There are possibilities Nigerians see some of the elected senators cross to another political party, this has been the nature and behaviour of Nigerian politicians.
When is the inauguration of the 10th Senate?
The inauguration of the 10th Senate (National Assembly) will take place on Monday, June 5, 2023, a week after the swearing-in of the President-elect, Bola Ahmed Tinubu while the training of the member-elect of the National Assembly starts by Wednesday, June 7, 2023