Last updated on August 29th, 2022 at 04:56 pm
After the long wait, the organisers of the 2021 Gulder Ultimate Search released the names of 18 contestants who will be taken to the jungle to "fight" over the N50 Million worth of grand prize.
While 16 names were unveiled in September, two more applicants Osasere Agbonile and Odudu Otu were voted in by viewers, to make 18 in all. The new contestants emerged successful after over 12,000 fans voted in the online poll that saw another two eliminated. One of them will be added to the list of past winners of GUS by December, 19 when the show comes to end.
Summary:

The 2021 edition of the TV reality show is in its 12th series which is themed, "The Age of Craftsmanship" had screening in Abuja, Enugu, and Lagos before the organisers came up with 20 names, while 16 of them will go straight to the jungle, four are wild cards. This show which started in 2004 is sponsored by the Nigerian Breweries Plc
Time and Channels To Watch Gulder Ultimate Search
The TV reality show will air twice a week from October 16 to Sunday, December 19, 2021.
The following channels will air the show:
DStv channel 151 (Africa Magic Showcase),
DStv channel 153 (Africa Magic Urban)
DStv channel 154 (Africa Magic Family)
GOtv channel 2 (Africa Magic Family)
Days: Saturdays and Sundays
Time: From 8PM (20:00) to 9 PM (21:00)
In our September 2 application report, we told you about the application process which closed on September 8, 2021.
The show which is in its 12 edition will be hosted by an ace actor Kunle Remi.
Number of applications: 20,000
Number of contestants: 18
Number of wild cards: 4
Host: Gideon Okeke
Taskmaster: Kunle Remi
The name of the 18 contestants are:
| | | |
| --- | --- | --- |
| Full name | Age | Profession |
| Emiola Michael Tosin | 33 years old | Civil Servant |
| Chidinma Okeibe | 29 years old | Profession Assistant |
| Damilola Odedina | 25 years old | Cinematographer and video editor |
| Solomon Yankari | 26 years old | Personal trainer |
| Opeyemi Solomon Ishmael | 35 years old | IT expert |
| Umorean Iniabasi | 26-year-old | Singer and music producer |
| Jennifer Okori | 22 years old | Philosophy Student at Delsu |
| Olayinka Omeya | 26-year-old | Music artiste |
| Adewale Adedamola Johnson | 26-years-old | Film maker |
| Emmanuel Nnebe | 30-year-old | Model and actor |
| Mfon Mikel Esin | 27-year-old | Freelance writer |
| Tobechukwu Okoye | 26 years old | car tracker installer |
| Omokhafe Racheal Bello | 34-year-old | Real Estate broker |
| Orevapghene Godswill | 25-year-old | Compere |
| Estima Francis Edem | 24-year-old | Hostess |
| Gerald  Oghenemega Odeka | 35-year-old | Athlete |
17) Osasere Agbonile: 32-year-old fitness trainer and model
18) Odudu Otu: 22-year-old athlete (winner of Gulder Ultimate Search 12)
Names of the four wild cards are:
Samson Abah (eliminated via online vote)
Odudu Otu (31.5%)
Shalom Omoikhudu (eliminated via online vote)
Osasere Ogbanile (35.1%)
According to the host of show, one of the wild cards would be returned based on the viewers' votes.
Below is a brief profile of the 16 contestants that will hit the jungle:
Racheal Bello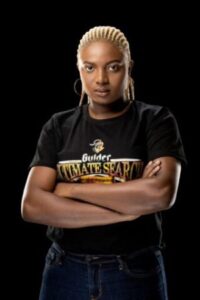 The charming and boldly-built Racheal may look younger, the real estate broker is 34 years old. She attended the prestigious Ahmadu Bello University, Zaria, Kaduna State, where she bagged a degree in microbiology.
Apart from being a realtor, she also the Chief Executive Officer of a soap brand and dreams of having one of the largest cosmetic business and poultry farm if she is able to proof other men in the tv reality show wrong that she can do it.
Emiola Michael Tosin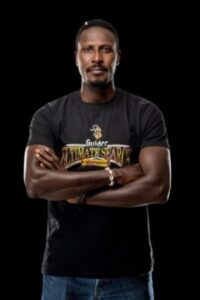 Nigeria should be warming up to have a new tomato paste factory if a 33-year-old civil servant Tosin beats his competitors to emerge ultimate man.
The Abuja-based married man had earlier applied for the reality TV show four times in the past before making the 2021 list. The Ahmadu Bello University is blessed with a daughter.
Chidinma Okeibe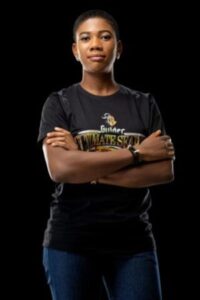 As a former member of student union at the University of Nigeria, Nsukka (UNN), Chidinma says she is ready to put in her best to emerge victorious as she contests in the male-dominated show.
The 29-year-old lady who works as a project assistant says she sees the show as an adventure to connect and achieve her life goals.
Damilola Odedina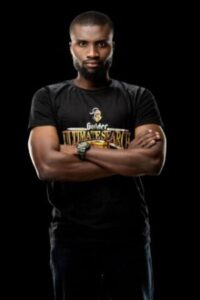 The 6ft tall Damilola is a graduate of the Federal University of Agriculture, Abeokuta, Ogun State.
The 25-year-old video editor and cinematographer is a lover grassroots sports, and says part of the prize money would be committed to the development of sports in Nigeria, if he emerges victorious.
Solomon Yankari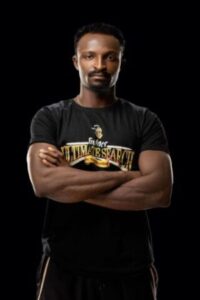 With a fitness training centre in Bauchi State, Yankari says he admires sight-seeing and in a number of times, he had organised boot camps for some of the fitness enthusiasts at his training centre.
Nigeria is likely to house the biggest fitness community, if the 26-year-old guy wins the highly competitive jungle reality show.
Opeyemi Ishmael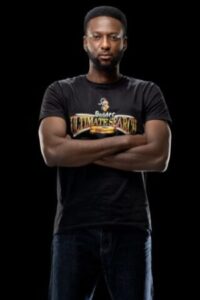 The 35-year-old IT expert Ishmael plans to climb at least four mountains across the world before the end of 2022 isn't a first timer in GUS application.
This is his 5th attempt, his favourite quote "never give up on things you find achievable", might have played a great role in making it to the top 16 this year.
Umorean Iniabasi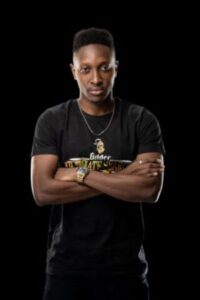 With his eye on the music industry, Iniabasi's singing career got a boost in 2018 when he won the "Kill Ma Beat" and once had a production credit on DJ Cuppy's album.
The Akwa Ibom indigene is a black belt holder in karate.
According to him, large percentage of the grand prize of the show would be committed into his music career if he emerges victorious.
Jennifer Okori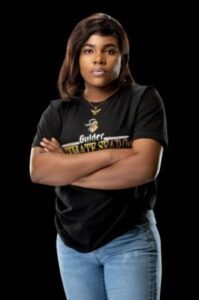 Jennifer is the youngest contestant in the 2021 edition of Gulder Ultimate Search, but the 22-year-old athlete and graduate of philosophy from the Delta State University hopes to be the first female to win the competition.
Olayinka Omeya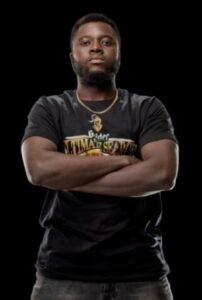 Olayinka is an alumnus of Bowen University, Iwo, Osun State and a music artiste who plans to invest the gran prize in music if he wins.
Apart from being a singer, he is also a content creator
Adewale Adedamola Johnson
The 26-year-old Johson attended the University of Lagos. He is a digital marketer, and a filmmaker.
He is the CEO of a motion picture company he founded a few years ago and hopes to hit the international soonest.
Emmanuel Nnebe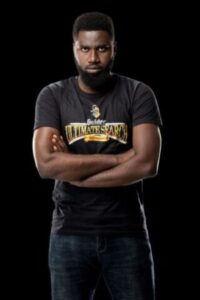 From Anambra comes the 2020 Face of Sapphire. The 30-year-old model and actor plans to deploy the prize money to establish a fashion institute he emerges victor in the show.
Mfon Mikel Esin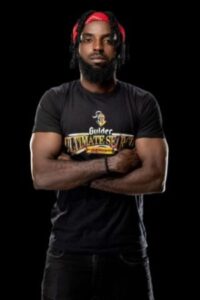 The 27-year-old Akwa Ibom-born Esin is a freelance writer and a model. He once applied for GUS, but couldn't make it.
This is an opportunity for him and he promised to good use of it.
Tobechukwu Okoye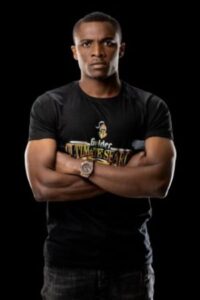 Okoye is car tracker installer and a part-time student. He hails from Anambra State and a fan of Spanish football giant Real Madrid.
Orevapghene Godswill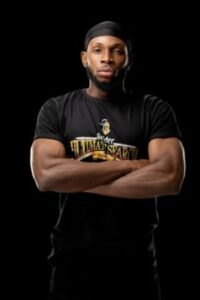 The 25-year-old graduate of Electrical Electronics hails from Delta State. Oreva as he's popularly called is a CEO of an Event Lighting Firm is established in 2019. He hopes to use part of the GUS prize to set up a fitness centre if he emerges the winner of the show.
Estima Edem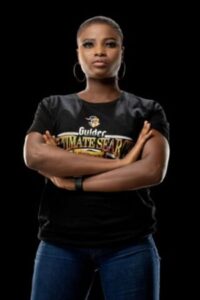 Esitima has a degree in Accounting at the University of Port Harcourt, Rivers State. She manages an NGO she founded where she helps the needy. Her dream is to become a model.
Gerald Odeka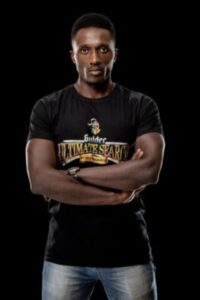 To the 35-year-old athlete who hails from Delta State, self development and family comes first if he wins the contest.
As a gold, silver, and bronze medalist at the 2012 National Sports festival and one of the representatives of Nigeria at the 2013 World Athletics Championship in Russia , he plans to establish a sporting bar if emerges winner of the reality show.
Osasere Agbonile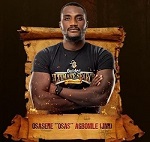 32-year-old fitness trainer and model hails from Edo State, South-South, Nigeria. Football and swimming are his hobbies
Odudu Ime Otu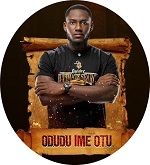 The 22-year-old athlete hails from Akwa Ibom State and the reigning champion of Gulder Ultimate Search. He won the 12th edition of the reality TV show as he walks home with N50 million worth of prizes, including an SUV and a return ticket to Dubai.