Last updated on December 14th, 2022 at 08:22 am
The gorgeous sights are not the only reason to pack your bags and move out of the city for a more peaceful environment.
Living in the mountains can improve your overall well-being and provide you with access to fresh air and the beauty of nature 24/7.
For an investor who wants to take time out to calm their nerves during market volatility, spending some time in the mountains can help.
Here are a few ways living in the mountains can be beneficial to you and your family.
Health Benefits
Studies show that living in high altitudes can actually improve your health! Not only will you be exposed to fresher air than in a polluted city, but there are also actual heart health benefits to living at a higher altitude.
According to research, improved cardiovascular health is seen in those living at a higher elevation, possibly due to the way altitude impacts blood pressure, cholesterol, and weight.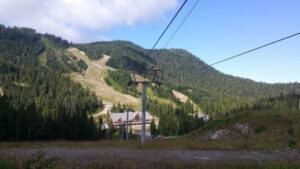 While the elevation may take the body some getting used to, you're likely to experience these health benefits over time.
Decreased Stress
Not only does living in the mountains have a direct impact on your physical health, it can also drastically improve your mental health.
Along with city living comes lights and sounds that keep you up at night, and the constant hustle and bustle can be overstimulating.
Heading to the mountains, either for vacation or for a permanent move, can drastically decrease anxiety and depression, and help you sleep more soundly at night.
You'll also have more opportunities for hiking, biking, and other physical activities, which will not only improve your physical health but are shown to decrease anxiety as well.
Space
Living in a city is already quite expensive, and you're rarely going to get a large home with an expansive yard for an affordable price.
Because city homes are built close together, you may not have enough space in your yard for the dog to run around or to build a swingset in the backyard for the kids.
If you take a look at real estate for sale in Whistler or any other mountain town, you'll see you can get a large home AND a backyard for the same cost as something in downtown Vancouver or Toronto.
And, because more employers are allowing remote work, you may have options to cut down on commuting to work from the serenity of your new home office.
If your employer allows for some flexibility, or if you're looking to retire to a more peaceful neighborhood, mountain living may just be for you.
Photo credit