Every citizen of the United States who plans to travel to Germany must abide by the visa and immigration policy of the German authority.
Table of Contents
What are COVID-19 requirements for travel from US to Germany?
All US citizens, beginning from June 2022, can enter Germany for business, tourism and other legitimate travel.
However, US citizens who reside in China and plans to travel to Germany must demonstrate an important need to travel. The category of high-risk area has been dropped since June 1, 2022.
This means that travelers no longer need to provide a proof that they have been vaccinated, recovered or tested.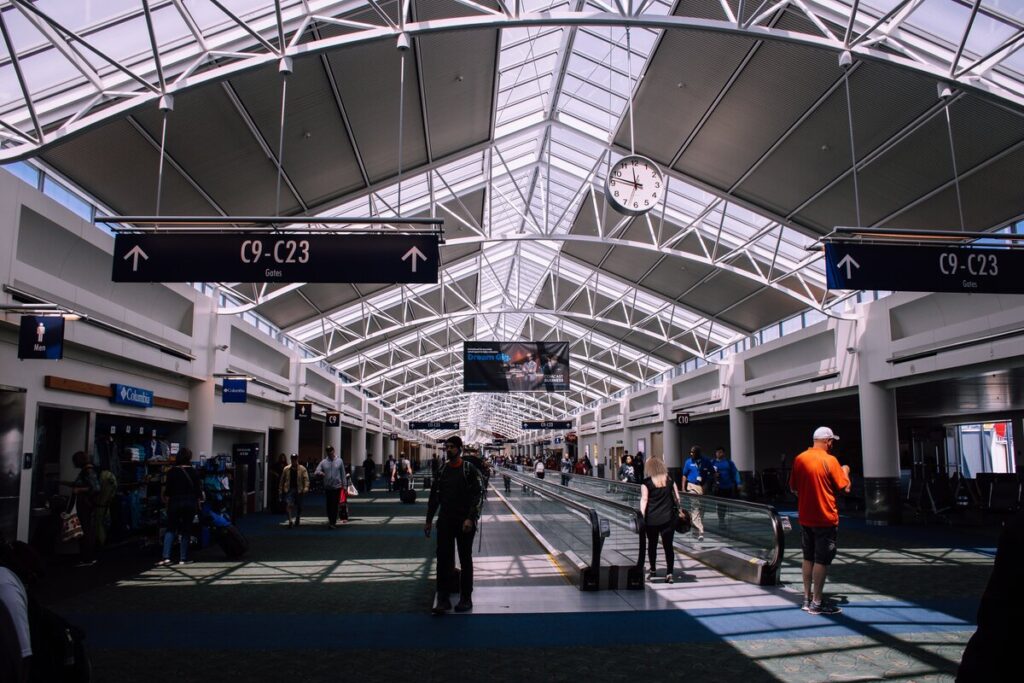 The takeaway from Germany's Fifth Amendment Ordinance to the Coronavirus Entry Ordinance is that:
1) Countries or areas will no longer be classified as high-risk areas based on the spread of the omicron variant.
2) No states/regions are currently considered to be high-risk areas.
3) No states/regions are currently considered to be areas of variants of concern.
So, US citizens can travel to Germany for business and tourism without any form of pandemic restrictions. More info about this is available on the designation of international risk areas
Tourist visa requirements for US citizens traveling to Germany
Intending traveler must note that there is a travel agreement between the US and Germany which grants tourist US passport holders to enter Germany without a visa up to 90 days, it is called Visa Waiver programme.
The visa waiver programme exists between US and other 40 countries, majorly the European countries.
Work visa for US Citizens in Germany
US citizens who plan to take up a job in Germany can still enter Germany and then apply for work permit upon arrival in Germany within 90 days.
Citizens of the United States of America are not the only that enjoy this privilege, nationals of Canada, Australia, Japan, New Zealand, Switzerland, the Republic of Korea, Israel, and EU citizens are allowed to apply residence permit for work after entering Germany without a visa.
Exceptions:
If you're a national of another country and plans to take up a job in Germany, you must apply and obtain work visa before entering.
Those who fall under this category can apply for visa at the German Embassy in Washington, the Consulate Generals in Atlanta, New York, San Francisco, Boston, Chicago, Houston, Los Angeles, and Miami.
Requirements for German Work Visa for US Citizens
US citizen who wishes to resume work immediately after arrival in Germany must get their work visa…plus work permit before coming to Germany because work permit is required to start working in Germany.
According to the German Missions in the United States:
"All persons who wish to seek gainful employment in Germany are required to obtain a residence permit in the form of a visa. A work permit will be included in the visa issued for this purpose. You need to have a serious job offer and contract in order to apply for a work visa."
Apart work visa and work permit, other requirements for US citizens to work in Germany are:
1) Application for D-Visa
2) Complete the residence permit application form
3) Sign the declaration od accuracy of information
4) High-quality photography
5) Pay visa application fee which is available on the processing fee page
6) Read the data protection page
7) Original and 2 copies of letter of employment
You can get more information about employment in Germany on this page
What's the best time to visit Germany?
The best time to visit Germany runs from May through September and early October. But many tourists in Germany say May is cool because the "days are warm" while it is cool at nights.
If you aim to experience any time of the season, then you can visit Germany at any time of the year. The most important thing is to get information at the German Missions in your country.
US-Germany Travel Advice
Germany is on level 2, according to the U.S Department of State. This means U.S travelers to Germany have to exercise increased caution.
They can safely travel to Germany, but have to take their personal security seriously when on outside U.S soil.
Conclusion:
Traveling to Germany from the US can be fun, particularly for tourists, but fully equipping yourself with the necessary information can even make your journey more thrilling.