The iSimangaliso Wetland Park is a famous South African Park that is located on the east coast of KwaZulu-Natal.
It is a well-known natural wetland and coastal site that used to be known as the Greater St. Lucia Wetland Park before it was renamed in 2010.
Covering an area of 239,566 ha, iSimangaliso Wetland Park has a reputation for being the third-largest protected space in SA.
Table of Contents
A Short History Of The Park
Thousands of years ago, the area that now houses the Park was inhabited by humans, from one generation to another.
Different historical items, even those traced back to the stone age, have been found at different times around the region.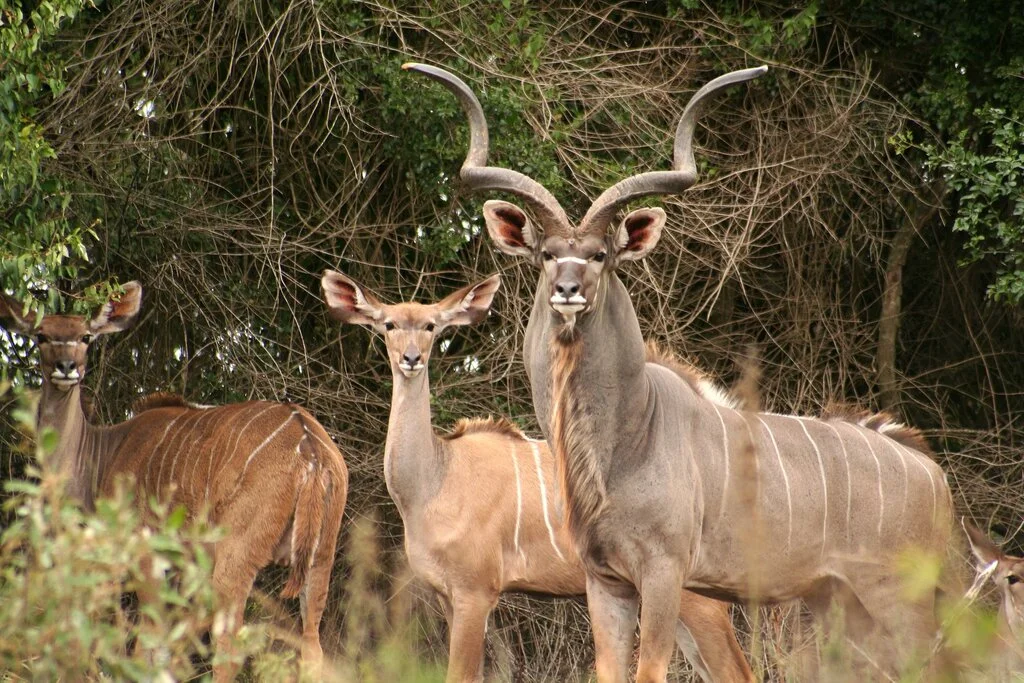 However, many historians agreed that some Bantu people settled in the region around 1440, engaging in various types of activities such as hunting, livestock grazing, and so on.
Along these lines, it was also believed that the Portuguese explorer Vasco Da Gama and his team landed in the area in 1497.
Some years later, in 1670, the Dutch arrived in the region, while the British came around 1822.
The Europeans did a lot of exploring in the area, paving the way for commercial and religious activities too.
In 1895, the reserve was established, taking just a small space when compared with its current size.
When did iSimangaliso Park become world heritage site?
Just like Mandela House, in 1999, it was declared the first World Heritage Site by the United Nations Educational, Scientific, and Cultural Organization (UNESCO).
South African legend Nelson Mandela was present at the unveiling ceremony.
In 2010, the name was changed from St Lucia Wetlands to iSimangaliso with various works carried out to make the park a much better tourist area.
Now covering around 3,280 km2 of natural ecosystems, the park currently includes the following:
Lake St. Lucia
Lake Eteza Nature Reserve
Maputaland Marine Protected Area
Ozabeni
Mkuze Game Reserve
St. Lucia Game Reserve
Mapelane Nature Reserve
Kosi Bay
St. Lucia Marine Sanctuary
Lake Sibhayi
False Bay Park
Cape Vidal
Sodwana Bay National Park
Mfabeni
St. Lucia Marine Reserve
Tewate Wilderness Area
Who manages iSimangaliso Wetland Park?
The park is managed by the iSimangaliso Authority. Stretching from Kosi Bay (around the Mozambican border) to Cape St Lucia, the iSimangaliso Park is the first World Heritage Site in South Africa.
What Makes The iSimangaliso Park Unique and Famous
The iSimangaliso Wetland Park is famous for its reputation as a large protected space in South Africa with unique ecosystems and natural beauty.
Due to the peculiarities of its location, being around the coast and in the wetlands, the park today is a hub where different activities can be embarked upon by different tourists and adventurers.
At iSimangaliso Wetland Park, one can engage in boat cruises, hiking, fishing, scuba diving, birding, game viewing, whale watching, horse riding, kayaking, and much more.
Province Where The Park Is Located
iSimangaliso Wetland Park is located in KwaZulu-Natal Province, 275 kilometers north of Durban.
Which Animals Can Be Found In The Park?
iSimangaliso Wetland Park contains numerous types of animals – including:
elephants,
giraffes,
black and white rhinos,
the Nile crocodile,
impala,
waterbuck,
buffalo,
kudu,
hippo,
whales,
pelicans,
herons,
dolphins,
Madagascar fish eagle,
sea turtles, and many more.
Research has also shown that more than 490 South African bird species are to be found at the Park.
While the iSimangaliso Wetland Park is only the third largest in South Africa, it has a reputation for having more species of animals than even the Kruger National Park.
What are the entry fees to visit iSimangaliso Park?
There are different gates to gain access to the park, and entrance fees vary based on the one you are passing through, as well as other factors.
Bhangazi Gate
If you are coming through Bhangazi Gate (Eastern Shores) here is the list of entry fees:
South African adult: R59
South African children: R43
Adult international visitor: R118
Children international visitor: R86
Levy per person: R7
Ophansi eMshopi gates (uMkuze)
South African adult: R59
South African children: R43
Adult international visitor: R118
Children international visitor: R86
Levy per person: R7
The above entry fees also apply to tourists who will be entering through Dukuduku and Nhlozi gates (Western Shores).
Sodwana Bay or Coastal Forest:
South African adult: R32
South African children: R22
Adult international visitor: R64
Children international visitor: R44
Levy per person: R7
Mapelane and False Bay:
South African adult: R54
South African children: R32
Adult international visitor: R108
Children international visitor: R64
Levy per person: R7
Kosi bay:
South African adult: R65
South African children: R32
Adult international visitor: R130
Children international visitor: R64
Levy per person: R7
Finally, everyone coming down to the Park, irrespective of where you are coming from, is mandated to pay a Community Levy of just R5 with their entry fee to enhance the state of things in the area where the park is located.
How Far Is The Park To A Nearby Aiport?
Getting to iSimangaliso Wetland Park is easier because of its proximity to King Shaka International Airport or Durban Airport.
Alternatively, tourists can use the closest regional airport at Richards Bay. Tourists can also use car hire companies.
Accommodation:
There are many hotels near iSimangaliso, thereby giving tourists a wide range of options to choose the best according to their pocket.
Some of the hotels are:
SeaXplore Lodge and Dive Center
Coral Divers
Sodwana Bay Lodge
SeaXplore Lodge and Dive Center
Mseni Beach Lodge
Mseni Beach Lodge
Mseni Beach Lodge – Chalet
Vis-Agie Resort
IZULU ECO LODGE
Vis-Agie Resort Sodwana Bay
Triton Dive Lodge (Pty) Ltd
Travel advisory:
While the Park is reasonably safe from crimes, tourists are advised to take their personal security seriously.
Generally, the United States advises its citizens to exercise caution when traveling to South Africa because of a higher risk of violent crime in the central business districts of major cities after dark.
While exploring the boundaries of the park, have it at the back of your mind that there are dangerous animals around (Hippos, Crocodiles, etc).
For example, Crocodiles are usually spotted along the shoreline. Thus, you should always remain vigilant.
Conclusion
The iSimangaliso Wetland Park is a very prominent tourist center in South Africa that attracts numerous tourists from all around the world.
Aside from supporting numerous species of animal, its beautiful series of beaches, lakes, coastal forests, woodlands, swamps, and wetlands, added radiance to its prominence making it UNESCO Heritage Site.
References
Nature-Reserve. "History of iSimangaliso Wetland Park". nature-reserve.co.za
iSimangaliso Wetland Park. "Park Entry Fees". isimangaliso.com