Beginning from January 1, 2023, US citizens will no longer pay tourist visa fees to enter Malawi. And they can stay in the country for up to 90 days.
Before the announcement on December 16, 2022, tourists coming from the United States to Malawi are required to pay $50 USD for single entry; applicants for multiple entry visa for six months were required to pay $150 USD while a multiple entry visa for 12 months costs $250USD.
Table of Contents
What changed about Malawi tourist visa for US Citizens?
Recently, Malawi's Ministry of Tourism revealed that visits from the United States and other countries to Malawi had dropped by at least 80%, especially during the COVID-19 pandemic.
One of the measures by the government to motivate and attract international tourists to Malawi was to remove the tourist application fee applied to tourists from 16 countries.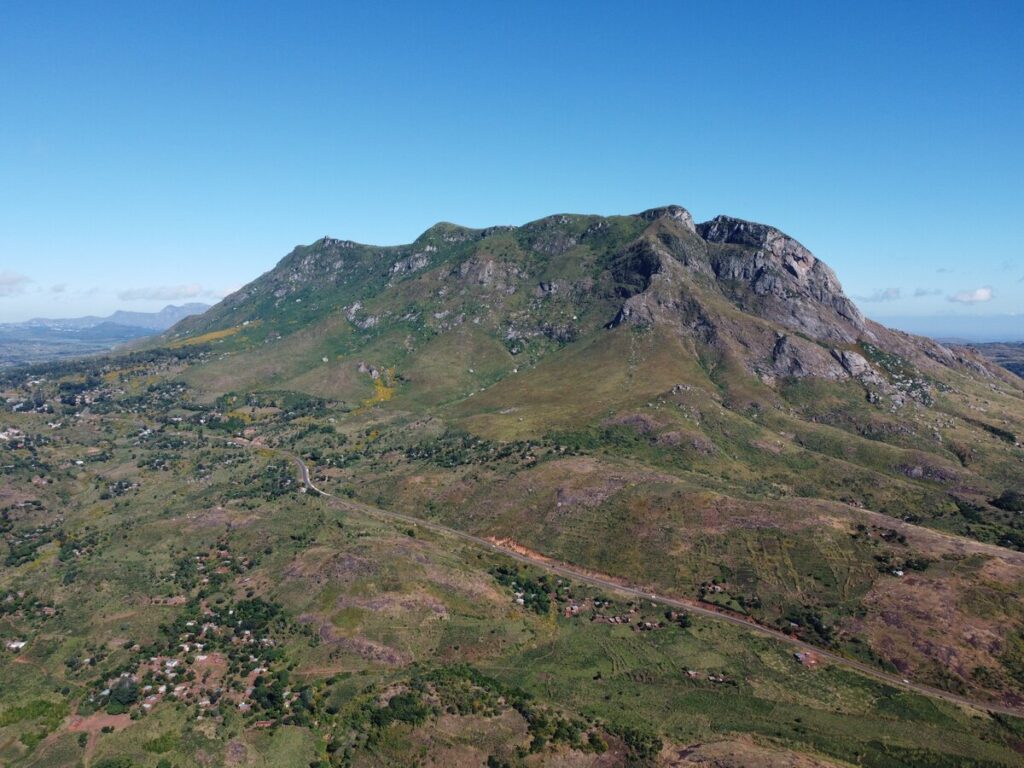 "And we thought for potential tourists not to come to Malawi on the basis of visa fees, we thought that the benefits will definitely out-weigh the cost we might incur from the removal of the visa," VOA News quoted Simon Mbvundula, spokesperson for the Minister of Tourism, Culture and Wildlife in Malawi as saying.
Malawi's visa-free waiver arrangement was extended to nationals from the United States, France, Germany, Italy, Sweden, Poland, Finland, and Britain. Check the full list of countries that enjoy Malawi's visa-free entry on our page.
The country is also working to solve the issue associated with the e-Visa application process, says the executive director of the Tourism Council of Malawi, Innocent Kaliati.
What are COVID-19 requirements for travel from US to Malawi?
No quarantine is required for US citizens to enter Malawi. A covid-19 test or a proof of negative pandemic test is not mandatory any longer, however, US citizens must present PCR Test to enter Malawi.
What are the tourist visa requirements for US-Malawi travel?
Validity: 90 days from the day it was granted
Application fee: $50 USD online and it is non-refundable.
If you plan to enter Malawi from the United States before the visa-free programme kicks off on January 1, 2023, then you must fulfil below tourist visa requirements before entry:
Your travel document should be valid for 180 days
Your passport must bear at least 2 blank pages
Recent Photograph
Bio data page of your passport copy
Signed letter from your host in Malawi
Signed cover letter from Agent or Accommodation booking
If the applicant is a minor, the application must include the following:
Certificate of Birth
Bio data page of passport copy of your parent or guardian
Fill out and submit the form of consent containing the minor's full name, date of birth, and passport number. You can begin the application process on the visa eligibility wizard page.
Work visa requirements for US Citizens planning to work in Malawi
A citizen of the United States who wants to take up a job in Malawi requires must have a passport valid for at least six months beyond their intended departure when entering Malawi.
US citizens, beginning from January 1, 2023, will start entering Malawi without a visa, and, as such, they can apply at the Embassy of the Republic of Malawi on arrival.
The requirements to obtain Malawi Work Visas are:
Two passport photos
A detailed cover letter
Airplane tickets/itinerary
Confirmed and valid hotel booking
Your bank statements from the last three months
Proof of PCR Test
In addition to the above you will need a Temporary Employment Permit (TEP) containing:
Completed application form
Employment contract
Valid passport
CV
Advertisement for the job vacancy, and
Academic qualifications
Note: Temporary Employment Permit is issued to foreigners before they enter Malawi for the purpose of taking up a job in Malawi. More information can be found on the TEP page.
What's the best time to visit Malawi?
For tourists who plan to visit parks and experience the wild, the best to visit Malawi is between May and October (during the dry season) with bright sunshine.
Is it safe to travel from the US to Malawi?
According to the security rating of Malawi by the Bureau of Consular Affairs of the Department of States, it is safe to travel from the US to Malawi.
But you must be security cautious because there are still occurrences of armed robbery, theft and other crimes in Malawi. Above all, Malawi's Security advisory is on level 2.
What is the cost of traveling from the US to Malawi?
The cost of a flight from the US to Malawi depends on the chosen airline and whether there are special deals during the booking period.
On a general note, the cost of a round-trip from Washington, DC to Lilongwe (capital of Malawi) is $1,642 USD at the time of publication.
If you are flying from Chicago to Blantyre, a round-trip is $1,469 USD, according to Ethiopia Airlines.
Note: The fare doesn't include luggage. And these travel fees may change at any time.
How much cash can you bring into Malawi?
The currency restrictions for entry into Malawi from the US must be be declared while currency restrictions for exit is $3,000 USD.
Is a negative COVID-19 test mandatory for entry?
If you haven't been vaccinated, you must provide a negative PCR test.
Are there health screening requirements?
Contactless temperature measurements are often taken at airports and other entry ports.
Are there COVID-19 test entry requirements for U.S. citizens in Malawi? 
You must show proof of vaccination or a negative PCR test for entry.
Summary:
US citizens can travel to Malawi without a visa starting from January 1, 2023
A negative COVID-19 test is not required for US to enter Malawi, but the traveler must present PCR Test
US citizens can take up employment in Malawi after applying for and getting the Temporary Employment Permit (TEP)
References:
US Embassy In Lilongwe (October 5, 2022). "Covid-19 Information". usembassy.gov
Department of Immigration. "Temporary Employee Permit". immigration.gov.mw
Bureau of Consular Affairs. "Malawi Travel Advisory". state.gov