Lake Manyara is located in the north of Tanzania exactly 126km west of Arusha town. It spans over 330 square kilometers with over two third of its size flooded during the wet season (November- July).
It was established as a game reserve in 1957 but prior to that, the area served as a place for sports hunting in the 1920s.
Most parts of the land is a narrow area that runs between the Gregory Rift wall down to the west, and lake Manyara (which is an alkaline lake) on the east.
Table of Contents
Why Lake Manyara National Park Is Famous
There are so many interesting tourist attractions that can be explored when one visits the lake.
The lake itself:
Lake Manyara is a shallow lake found in this park. It increases and reduces in size depending on the season.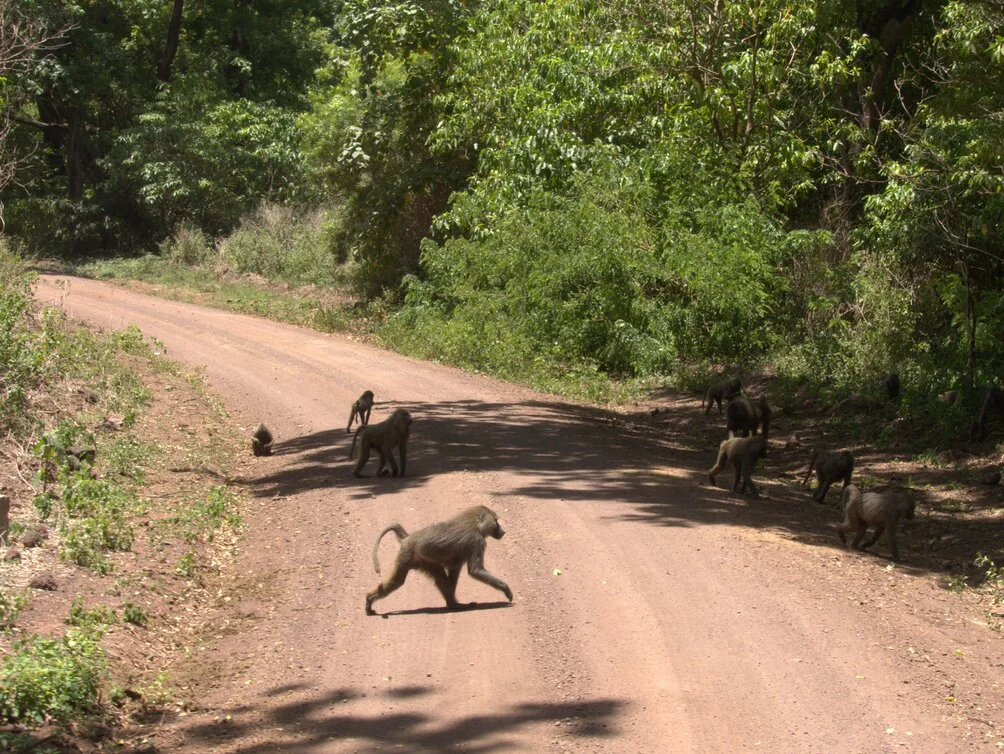 Tree-climbing lions:
This special breed of lions can be found in just two populations around the world. The second can be found in Uganda. Tourists visit the park to view these special animals and take pictures of them.
Wildlife:
There are quite a number of games in the Park which includes lions, wildebeests, buffaloes, and lots more. It is also famous for having a large number of zebras, impalas, waterbucks and warthogs.
Birdlife:
A variety of birds can be found in lake Manyara at different locations. On the lake, you will find pelicans and flamingos.
Close to the flood plains are the stilts, egrets, erons, spoonbills, stalks and others. While in the evergreen forests are the crested guinea fowls, crowned eagles and so on.
A large number of elephants:
The park is home to a very large number of elephants which can be found in the acacia woodlands and evergreen forests.
UNESCO special status
Lake Manyara National Park become more famous following its designation as one of the UNESCO World Heritage Sites in 1987.
Other Tanzania parks with UNESCO special status include Serengeti Park and Ngorongoro Conservation Area among others.
Where is Lake Manyara National Park located?
Lake Manyara is located in northern Tanzania about 126km west of Arusha town. The park can also be accessed through Babati which is the capital of the Manyara region. From Arusha town, it is approximately 2-3 hours to move by road.
Animals That Can Be Found in The Park
Lake Manyara has the most amazing wildlife species. Some of the animals that can be found in the park includes:
Buffaloes
Zebras
Elephants
Lions
Giraffes
Warthogs
Cheetahs
Hippos
Monkeys
Leopards
Gazelles
Impalas
Pelicans
Flamingos
Hyenas
Wildebeests
Owls
Eagles
Storks
Baboons
How Much Does It Cost For Tourists To Visit The Park?
Like every other tourist site in Tanzania, there are fees paid by all tourists who wish to visit the park. These fees are dependent on the duration of visit, personal taste, and activities that you will like to take part in.
Park entrance fees:
Upon entering the park, you will need to pay your entrance fee. Non-resident adults 16 years and above will pay 59 US dollars per person per day.
Foreign residents pay 30 US dollars per person per day while East African natives pay 11,800 Tanzania Shillings per person per day.
Foreign residents and non-resident children aged 5-15 years pay between 9-18 US dollars per day while children with east African citizenship are charged 2,360 Tanzanian Shillings per day. These rates includes an 18% government levy.
Accommodation:
There are low-budget and luxury accommodations available at the park. Cost is estimated between 20-500 US dollars or more per person per night.
Transportation:
If you will be using a driver or tour guide, the cost is calculated by the distance you will be driving and the type of vehicle that will be used. Fees can cost between 150-250 US dollars per day.
Activities:
A variety of activities are available for you like game drives, guided walks (cost 500 US dollars and upwards) and bird watching.
How Far Is The Park To The Capital?
Lake Manyara National Park is estimated to be 126km west of Arusha which is the closest major city to the park.
Arusha is also regarded as an entry point to other popular tourist locations in Tanzania like the Serengeti National Park, Mount Kilimanjaro, and the Ngorongoro Conservation Area.
The distance between the capital, Dodoma and lake Manyara National Park is approximately 370km. But the distance between the park and Dar es Salaam (the country's largest city) is estimated at 1,000km.
Requirements For Entering The Park
Visitors must have a valid visa.
You must possess a yellow vaccination certificate.
Have comprehensive travel insurance.
Have a valid international driver's license.
Security Measures
Do not come along with valuables or expensive jewelries.
Ensure you are not out on the streets alone
Protect your skin from mosquito bites and ensure you take anti-malarial medication.
Conclusion
Next time you plan a safari journey to Africa, Tanzania should be on your list and a visit to Lake Manyara National Park will make you enjoy your short stay.