Since assuming office as the Minister of Interior Olubunmi Tunji-Ojo aka BTO has shown passion to address Nigeria's passport application age-long delay tactics by some officials of the Nigerian Immigration Service (NIS), but corruption persists.
If you register for a passport online, you've committed an offence in the eyes of NIS officials, raising the question: Is it a crime to register for a passport on the NIS portal? And despite the two-week timeline to issue passports, some passport offices still disregard the directive of the minister.
Table of Contents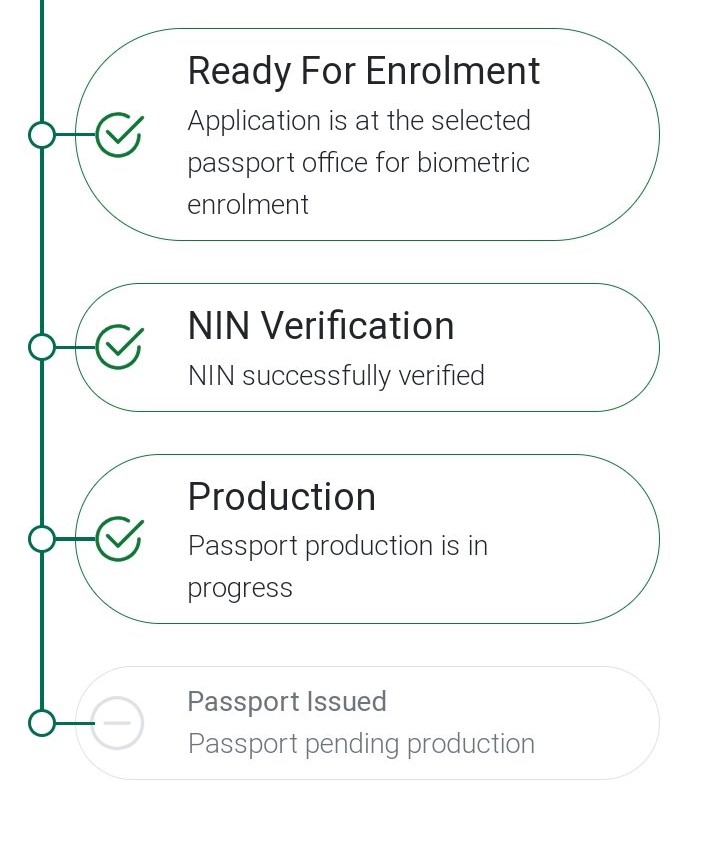 NOTE: This is users' generated content. It is based on the saddening experience of Nigerians in the hands of officials of the NIS at passport offices across Nigeria and abroad. It is basically a collection of complaints by passport applicants and what the NIS hierarchy needs to do to reduce the high level of corruption among the officials of NIS.
Tunji-Ojo's Passion To Eliminate Corruption in Nigeria's Passport Offices
Apart from clearing over 200,000 passport backlogs within three weeks when he assumed office, he also directed NIS to process international Passport for Nigerians within two weeks.
When he appeared on Arise TV Morning Show on Thursday, October 19, 2023, he brilliantly articulated his plans to reduce human contact at Passport Offices as a measure to minimize corruption in the application process.
On the show, he promised to activate remote passport applications for anyone intending to get their passports by December 2023. He also promised that passports will be delivered to applicants' homes by February 2024.
Corruption at Nigerian Passport Offices Still Persist
Someone who shared his experience during the application concludes that "bribery and corruption is peculiar to passport offices in Nigeria".
Unfortunately, misfeasance isn't peculiar to passport offices within Nigeria, we've also got reports of bribery in most of the Nigerian passport offices in London and other foreign missions.
Here are some of the corruption cases perpetrated by NIS officials which collated from the official Twitter page of NIS @nigimmigration:
Online applicants go through hell during biometric
Bayo Saka Sodiq:
"This is good because I am yet to get an answer as to why I had to pay 9000naira for administration and running fee. I registered online but paid 9k there. The reason? You didn't provide fuel to run the mikano generator so they charge everyone 9k. A whole 9k."
Azeez Olatunde:
"They are collecting N5000 in cash from us at Abeokuta office calling it management fee"
SportyFoodChem:
"I was captured at your Festac office on July 7th 2023, up till now passport has not been issued. I did everything online, you can only imagine the stress your officers made us go through just because we did it online. What should I do?"
@officialecoprex:
"Your personnel still ask for 20k and above even after making payment online and all documents supplied. They said is office maintenance fee."
Sylva Okoli:
"The Minister of Interior and Comptroller General should beam their searchlight on FESTAC passport office. A lot of unprofessionalism is going on there. Captured since Feb 7th, till now, passport not yet issued, just cos application was done online."
Halving Henry:
"That was how they denied my younger sister from doing her biometrics at the Warri office just because she registered online and refused to bribe them at the office saying she was supposed to pay twice the normal amount but instead she tried to be smart and register online."
Evergreen Ifeanyi:
"After paying online the officers at the NIS office demand for another payment making it double payment. I paid extra 20k cash before I was captured."
Agbo Jos:
"My passport renewal I applied for online and paid the approved fee online some months ago. I spent more than the same amount in the immigration office for the same thing all in the name of a filing document I have printed already."
Nigeria Immigration Officers Will Hate You For Registering Online.
Adefola Danjuma:
"Agodi Ibadan one Mrs Blessing (light complexion & larger eyeballs) from the Front Office keeps asking everyone that registered online for 5000 Naira. Also, every @nigimmigration Officers just hates you and treats you like trash simply because you register online."
Tosinkuzzy:
"I made a payment on the website, went to the office according to my appointment date, so getting to the office, I was told why I made payment online, and most especially that they rarely attend to people that make payment on the website.
These people deprived me of capture. I spent 93k already 72k, to reissue because I wanted 10yrs, and also had to pay an additional 20k for the printout.
Yet, I was deprived of capturing and was told to forget the payment I already made, and to request for a new one with a new payment.
I have a lot of proof please, let any officer get in touch with me. I'm not being biased or trying to tarnish any officer image, this is about every citizen, we all need to know our rights, why will I make payment online and an officer says I made the wrong decision.
UK Passport Office Also Corrupt
Tolulope Victor Ayodele:
"I sincerely appreciate the improvements recorded so far by @nigimmigration. Meanwhile, do you know about the £200 fee charged to fast-track passport processing from London? I have evidence if you reach out to me! I implore you to take this good work here as well.
Cjaw Lawson:
"Can this reform reach London office pls it shouldn't be across the nation it should be extended to London pls situation in the passport office here is worse than Nigeria pls so many backlog here"
Can Tunji-Ojo Achieve The Goals He Set For Himself?
YES, but that cannot be possible without the support of officials of NIS. In a recent interview, BTO said, "I like to be held responsible for what I say". There is no other way to renew one's hope who already lost hope in Nigeria's system.
 However, research has shown that there are still some bad eggs within the NIS bent on frustrating the efforts of the minister.
Despite his commitment to address many lingering crises in passport application, corruption in passport offices across Nigeria still persists. It shows that Tunji-Ojo can't do it alone.
While management of the NIS issued a statement that some of the issues are being addressed, corruption in passport offices has not been reduced either.
You can share your experience if you've ever visited any of the Nigerian passport offices within and outside Nigeria.
Solutions:
Reducing human contact at Passport Offices should quickly be implemented to minimize corruption in the application process.
Erring NIS officials should be sanctioned to serve as a deterrent because bribery in passport offices is a well-coordinated corruption, and senior officials are involved.
The Minister needs a team to monitor the implementation of his directive, especially there should be a technical team that monitors the online application process.