Zanzibar is a small tropical island off the eastern coast of Africa. Its culture is an infusion of African, Chinese, Persian, Arabic, Indian and European influences.
The island gave easy access to adventurers and traders exploring the east coast from Africa and Arabia.
Table of Contents
A brief history of Zanzibar Island
Islam was a well-accepted practice in this region in the 11th century thereafter accompanied by the Portuguese in the 15th century.
History has it that Zanzibar was known as the main slave market of the east African coast, a practice that was later abolished by the British-appointed consul in 1873.
Subsequently, Britain maintained the colonial authority in the region with a fully established presence in Zanzibar.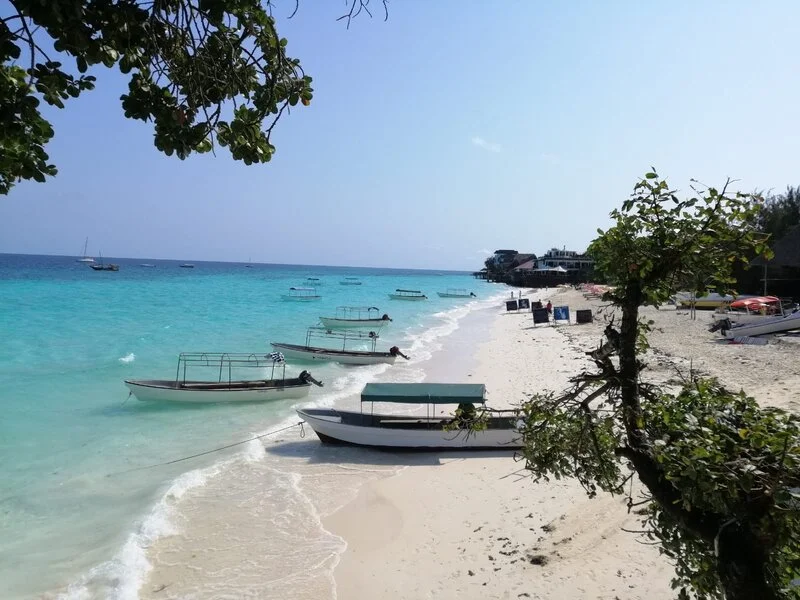 The island and surrounding coastal regions were declared a British protectorate in 1890.
Although the British were in power, the Arab sultans of Zanzibar had the most influential leaders in east Africa.
The rule however came to an end after the island's independence in the 1960s which brought about a new constitution and provision for a legislative assembly.
In 1963 after the island regained independence from the British, members of the African majority group took over the already established minority Arab ruling elite class.
A republic was hereafter formed and in 1964, there emerged the president of Zanzibar and Tanganyika who signed an Act of union upon which the United Republic of Tanzania was formed while giving semi-autonomy to Zanzibar.
What Makes Zanzibar Island Famous?
Zanzibar is famous for its numerous beaches and as a tourist destination. There are more than 25 palm-fringed, white-sand beaches.
Here is a list of 15 amazing beaches in Zanzibar. If you plan to visit the island someday on vacation or honeymoon or for any other reason, these should be your choice.
Nakupenda beach.
Kendwa beach.
Pongwe beach.
Ningwi beach.
Jambiani beach.
Paje beach.
Kiwengwa beach.
Kizimkazi beach
Bwejuu beach
Matemwe beach
Dongwe beach
Mnembe beach
Pembe island
Chumbe island
Michamvi peninsula
Let's take a quick look at the top 5 on the list.
Nakupenda beach
This beach is one of the best beaches in Zanzibar. The name Nakupenda means 'I love you'.
You can go swimming with sea turtles, snorkelling here and it's more fun in seasons when the tides are high.
The heat from the sun is usually stronger, so it's advised to stay away from the sun as much as possible or apply sunscreen to protect your skin from sunburn.
Kendwa beach
For those that love swimming, this will be the beach for you. Also, sailing, parasailing, diving and snorkelling are common sites at this beach because the tides make it possible at all times.
There are also local shops and boutiques where you can shop for handcrafted items such as bags, mats and jewelry.
There are places you can stay at the beach like the Tropicana Kendwa, Dream of Kendwa beach hotel, and Beachfront Resort.
Pongwe beach
Unlike Nakupenda and Kendwa beaches, the Pongwe beach is in a secluded and peaceful environment suitable for a romantic getaway or honeymoon.
There is just a few places to eat and sleep, so if you want to secure a spot here, you will have to book far ahead of your arrival date.
From dawn til dusk, you can spend the day reading, relaxing or walking around admiring the plants and animals
Nungwi beach
This beach offers a variety of social vibes. There are hotels and resorts at the edge of the and also bars and restaurants around the streets.
Due to the large influx of tourists, it's a likely place to meet new people and make friends.
Also, the nightlife on this beach is notable. You are sure to find amazing food and drinks and lots of dancing too.
There are also fun activities to be enjoyed which include horse riding, kayaking, skydiving, and diving.
Places to stay at this beach includes Cocobello Zanzibar, Malaika house, Cocoa guest house and Greens Nungwi.
Jambiani beach
This beach has fewer tourist visits giving the impression of a rare gem. It's also a small fishing village with warm nature's and delicious foods.
The beach sand is clean and white and fun activities like swimming, snorkelling and diving are common, especially during high tides.
Where is Zanzibar Island located?
Zanzibar is a semi-autonomous region of Tanzania. It consists of the islands of Unguja and Pemba and other small neighboring islands. It is a western province of Tanzania.
What to do before travelling to Zanzibar?
When planning a trip to Zanzibar, you should consider the following costs.
1) Cost of a flight ticket which is dependent on your departure location.
2) Cost of Tanzanian Visa: whether it's a visa on arrival or you have to apply in advance, you need to know how much it will cost you. Check before traveling.
3) It is important to have travel insurance, especially in cases of a health emergency.
4) If you are selective of where you will like to stay or if you have special preferences, you should check out available booking sites where you can search for accommodation that suits your budget and taste.
5) Transportation is quite expensive in Zanzibar so be prepared especially if you will be moving around a lot. However, you can reduce this cost of you can find other tourists willing to share transportation cost with you.
Better still, you can make use of local transportation like tuk-tuk, Dala Dala, and boda boda.
6) Cost of food and drinks: the amount of money you will spend on food and drinks is entirely dependent on you.
You can pay less when you choose to buy street meals or eat in local restaurants which will cost between $2-$3. Or you pay more for eating in hotels and resorts and pay between $7-$8.
7) You will save some money when you split costs rather than paying for solo tours.
8) You may need to get a few items as souvenirs to remember your experience in Zanzibar. These are additional costs you must consider.
How Far Is Zanzibar To The Capital?
Zanzibar city is the capital of Zanzibar. The distance between both places is 62.3km. From Zanzibar airport to the capital is approximately 7-minute drive.
Requirements for entering Zanzibar.
Anyone coming to Zanzibar must enter through a designated entry point and must show the following:
A completed and signed arrival declaration card is to be presented in person to an immigration officer.
Passport.
Show visa or apply for visa on arrival.
Show resident permit (for Tanzanian residents).
Return ticket or proof of onward travel arrangement.
Proof of funds to survive throughout your stay.
Travel advisory to Zanzibar
Zanzibar is generally safe but you may still need to note the following for your safety:
Don't take your valuable belongings to the beach.
Don't walk around alone in the dark.
Dress appropriately and respect the Muslim culture and norms.