Kilimanjaro National Park attracts more than 50,000 visitors and climbers every year. Here are the important things you need to know about the highest mountain in Africa
Table of Contents
A Brief History of Kilimanjaro Mountain
Mountain Kilimanjaro is located in the north border between Tanzania and Kenya. Some believe it's name to be from a European Kichagga phrase meaning 'we failed to climb it' but the name has now been accepted as a blend of the Swahili word Kilma which means mountain and the European Kichagga word Njaro translated as whiteness.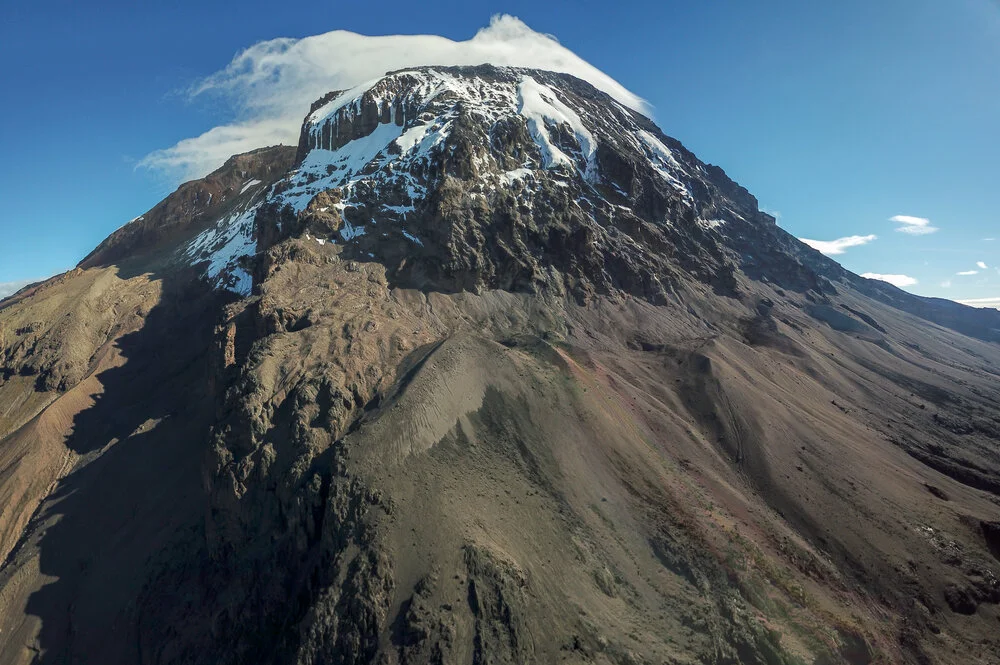 Mountain Kilimanjaro has a peak elevation of 19,341 feet above sea level making it the highest in Africa. In the 11th century, some indigenous communities from different parts of Africa migrated to the Northern part of Tanzania.
Offsprings of the Bantu tribes occupied the eastern and southern parts of the mountain and are now known as the Chagga people. They have lived here over the years and established their own culture and traTanzania.
The Kilimanjaro National Park was established in 1973. It covers an area of 75,575 hectares and encloses the highest mountain in Africa.
In 2005, the park was extended to include the whole of the mountain and beyond the tree line and natural forest. The park is primarily a destination for hiking and mountain climbing.
Why Kilimanjaro national park is famous
Just like Serengeti park and Ngorongoro Conservation Area, Kilimanjaro park was designated a UNESCO world heritage site in 1987. It houses the mountain and six forest corridors down to the montane forest belt.
The park is protected under National Legislation and is popular for its distinctive ecosystem which varies from the typical forest at the base of the mountain to alpine deserts close to the summit. The park is home to various wildlife.
Where is Kilimanjaro located?
There have been confusion as to where the mountain is located exactly. While some are of the opinion that it is in Kenya, others have said the mountain is located in Tanzania.
Though the mountain is visible from Kenya, it can only be accessible from Tanzania because it is located within Kenya but near the Kenyan-Tanzanian border.
The park covers an estimated land area of 756sqkm.
Which Animals Can Be Found in The Park?
The Kilimanjaro national park is home to a wide variety of wildlife which includes:
Zebras
Leopards
Cape buffalos
Elephants
Blue monkey
Black and white colobus monkey
Hyenas
Warthogs
Bushbucks
Civerts
Elands
Porcupines
Snakes
Eagles
Sunbirds
Kilimanjaro Turaco
Antelopes
Chameleon
How Much Does It Cost For Tourists To Visit Kilimanjaro National Park?
The cost of visiting the park varies and this is dependent on several factors such as how long you will be staying, the time of the year of visit, the number of people in your group and the kind of services you will require.
Below are some estimated costs for your consideration:
Entrance fees:
It will cost between $70-$100 per day per person. They are charged by the parks department and channelled for the conservation of the park.
Rescue fees:
A fee of $20 is paid upfront should there be a need for the rescue team while at the park.
Camping fees:
Most of the climbing routes have campsites and this is where climbers would be staying. The fee is charged per person per day/night at $50.
Hut fees:
You may need to stay in guys depending on your route. Fees are charged to maintain these guys from time to time. A fee of $60 is charged per night.
Crater fees:
If you would stay at a crater camp, you would be mandated to pay $100 per night.
Guide and porter fees:
This fee is already included in the cost of climbing Kilimanjaro. $2 is paid per staff member per day.
These costs depend largely on your length of stay.
So if you would be staying for let's say 5 days, multiply your fees by 5 to get your estimated cost.
There is however discount for children, also residents and citizens of Kenya, Burundi, Uganda, Rwanda and South Sudan enjoy some benefits.
How far is the park from the capital?
The distance between Dar es Salaam and Kilimanjaro National Park is 90 minutes (575km) by car.
Requirements For Entering The Park.
A valid passport with at least six months validity.
A Tanzanian visitor's visa.
Be at least 10 years old to climb the mountain.
Obtain a comprehensive travel insurance policy. This policy should cover all medical expenses, and expensive items such as cameras, phones and so on.
Travel advisory to Kilimanjaro
Wear protective clothing (for hikers) because the temperatures drop regularly below freezing point.
Stay with your guides and porters.