Last updated on March 24th, 2023 at 07:07 pm
The socially acceptable means of establishing family procreation is marriage. Parents prefer a foreigner as a perfect groom or bride for their children.
But, there are many times when these marriages don't have fairytale endings. They may have to deal with some difficulties to live a happy marriage.
This is why countries have given special importance to people having a Certificate of No Marriage (CENOMAR) so that nothing wrong happens to anyone.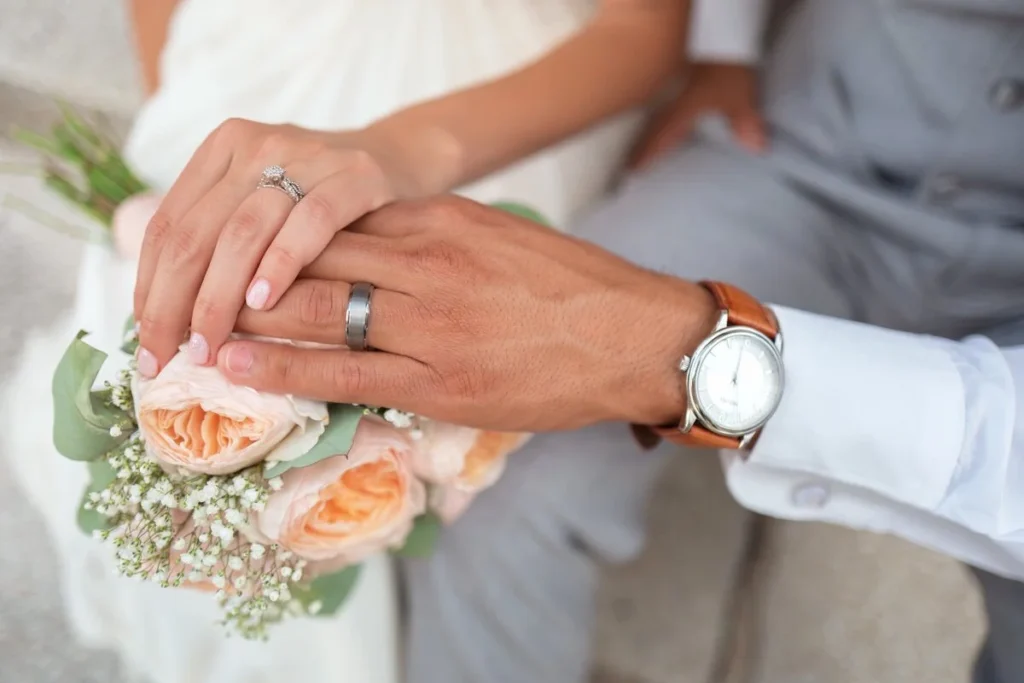 Let's find out what are the reasons and solutions to get the certificate.
Table of Contents
Introduction
According to this quote, marriage is a gift of God and it's divine. The quality of a marriage is determined by its ability to remain intact on Earth.
We regard marriage as a sacred institution. Marriage is considered a bond between two families, not two individuals.
Two types of people that settle in foreign countries.
1) People who want to make more money.
2) People who have a dream to live in another country. Every spouse dreams of marrying a foreigner and settling in a foreign country.
Common Reasons to Get a Single Status Certificate
Let's get to know why you should definitely apply for this certificate:
Husband abandons his wife
After a marriage to a foreigner, many partners often leave their country. This happens usually within a few days of the honeymoon.
The man will return to the country where he is residing and promise his wife that he will send the necessary documents and tickets.
Related Post: How to Get an Unmarried Certificate in India
He'll likely be moving on, but she'll still be there waiting. The chance of the wife's abandonment is high. If the wife somehow manages to reach the foreign country, she will be helpless and hopeless about how she is going to find her husband.
Yes, such cases do happen and hence it is one of the most common reasons why an unmarried certificate is required for you to prove that you have not done anything like this.
Domestic violence
Domestic violence is one of the most brutal issues around the globe. It has become a serious problem in marriages.
Many times, a bride has to come across physical abuse from her husband and the entire family once she moves out of her place.
Non-residents that are of bad intent can literally cause violence in the form of physical as well as mental abuse. That is why this certificate can play a vital role in expressing that you have no such background.
Husband is already married
In many cases, the non-native groom who is married to a woman will hide the fact. The girl discovers the truth when she reaches her husband's home.
It happens that the family then assigns duties to her as a maid. There are times when the bride is somewhere forced to marry the father, even though he is already married.
So, make sure you keep your CENOMAR ready before taking any step toward marriage in a new country.
Dowry demand
There are possibilities that the family holds the woman hostage for payment of her dowry. Because Dowry is like corrupting someone, once it's started there's no stopping. She might be sent home if her parents fail to fulfil his demands.
Ex-Parte Divorce
Uncomplicated Ex parte divorce is one of the biggest problems with foreigners.
Bridegrooms can get a decree of divorce in a matter of days by taking advantage of the flexibility of the foreign divorce system.
However, in India, the Hindu Marriage Act 1976 Section 13B states that it takes 18 days to obtain a decree of divorcement by mutual consent.
NRI spouses who divorce under foreign law often avoid maintenance. Well, one of the most common causes to get a bachelorhood certificate is to prove that you have not followed any such bad practices.   
What should you do?
As already mentioned, this certificate can help you get rid of many problems. So, you must be wondering how you can apply! Let's discuss:
How to request a single status certificate
There are many authentic agencies that truly assist people to get it. S2NRI is one of them. It also guides you how to be authorized by the applicant so that can represent himself/herself single.
CENOMAR Certificate included
Name of the person
The complete name of the father
Complete maiden name for the mother
Date of birth
Place of birth
Please provide the complete name and address of each party.
No. of copies required
Scope of the certification
The online service is only worth it if you're willing to pay for each certificate and not go through the hassle of picking up the certificates in person.
This service is ideal for those who have a tight schedule and can't afford to waste time. This is convenient even for those who live far from the office of the state magistrate. 
Summary
Over the past few years, the Government has been proactive in addressing the crisis in NRI relationships. A draft bill to require mandatory enrollment of relationships has been circulated by the government.
While the government's decision is important, there needs to be more proactive coordination between services at both the national and international levels.
The majority of NRIs who cheated on their spouses or demanded dowry are educated, people and hence there is so much focus on having the CENOMAR.
Conclusion
Well, this article covered almost every aspect of what are the reasons associated with getting the certificate and how can one get it without any hassles