There are several reports that reveal that Mexico is one of the most dangerous countries in the world. This is due to pervasive drug-related crimes along its borders with the United States.
The fact that Mexico has some dangerous towns has not stopped tourists around the world from visiting safe cities in the North American country.
In this article, we take a look at the safest Mexican cities you can visit. Although, you still abide by the travel advisories of your country before visiting Mexico.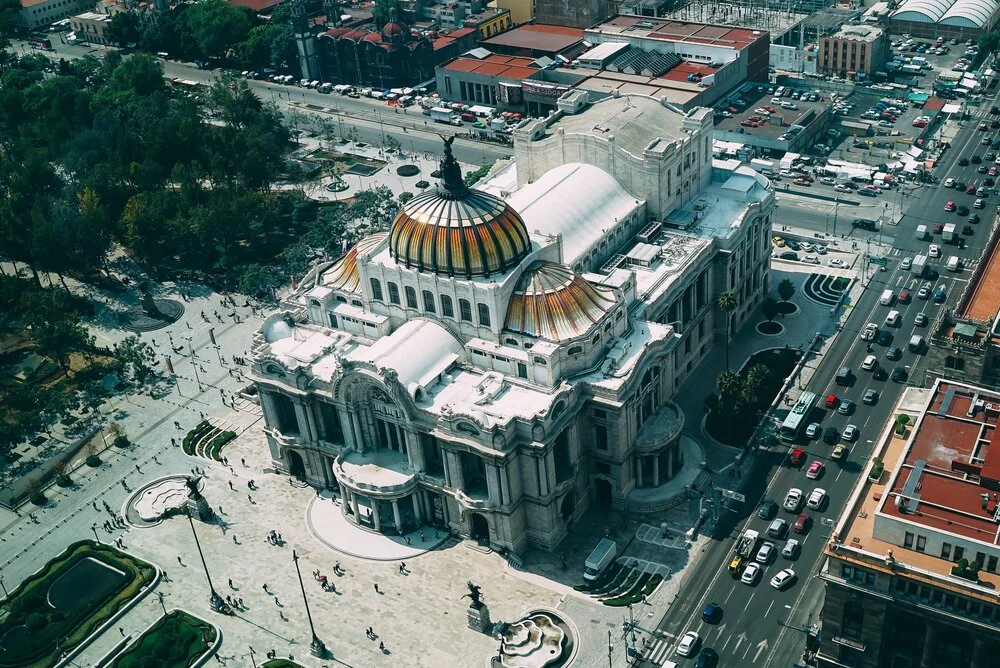 These are the top safest cities in Mexico using crime rate as a parameter:
Tulum, Quintana Roo
Tulum has a reputation for having one of the lowest crime rates in the whole of Mexico and is deserving to be regarded as one of the safest cities in the entire country.
It is a beautiful beach city that isn't bothered by excessive robbery, attacks, and other criminal activities.
However, Tulum is expensive and it is a good price to pay for a very safe place in a country like Mexico.
This is not to say you should ignore basic safety practices like not walking alone at night, locking your home doors while away, and abiding by other travel advice and precautions.
Mexico City
There are elements and factors threatening the peace of Mexico City, but it has recently experienced a security upgrade.
Due to careful and strategic security measures from relevant authorities, there is a huge decline in violent crime rates in the City.
Hence, Mexico City keeps attracting several tourists eager to explore its museums, street art, etc.
Far ahead of several other Mexican cities, this place can boast of one of the highest police officer-to-resident ratios you can find anywhere – one uniformed police officer per 100 citizens.
Sayulita
Sayulita is not always in the news for wrong criminal reasons compared to several other parts of Mexico. It has always been a great place for tourists, and many more keep moving in this direction due to the reasonable measure of safety it enjoys.
If you are a foreigner visiting Sayulita, you won't have unnecessary issues with the locals too, as they are very welcoming.
San Miguel de Allende
Since thousands of expats from countries like Britain and Canada have been comfortable visiting San Miguel, it is a good indicator to measure the level of safety of the city.
Here, you won't have to bother with such things as robberies and cartel wars which bedevilled many parts of Mexico. It is safe for tourism, with great heritage sites and restaurants.
Oaxaca City
The authorities are working hard to ensure deadly crimes won't have a place in the lovely city.
Hence, it is one of the cities in Mexico that can be easily recommended to tourists and explorers. If you want to see some of the best beaches in Mexico, you should head over to Oaxaca City.
While this is a reasonably safe place, it is helpful to inform you to make sure you are careful with the way, you conduct yourself while going about your affairs in the city.
Huatulco
The police are pretty active in Huatulco and they keep working hard to ensure good security in the entire city. Hence, a lot of people are comfortably living in and exploring this beach town.
Of course, like other places in Mexico, you should see to it that you don't throw caution into the wind and ignore basic safety practices like drinking in moderation, locking your room before stepping out, etc.
La Paz
La Paz is a nice beach city with a low crime rate due to the proactive input of the police.
It is surrounded by mountains that add beautiful flavors to the city. Of course, you must be security conscious and be wary of the likes of pickpockets and purse-snatchers.
But when compared with several other notorious cities in the North American country, La Paz is still reasonably safe.
Puerto Vallarta
Puerto Vallarta is another safe place in Mexico that can be easily recommended to anyone interested in exploring the beauty of Mexico without fear of being caught up in troubles powered by crimes. It is a beautiful city filled with great beaches and lovely marine life.
Playa Del Carmen
Playa Del Carmen is not just one of the safest cities in the whole of Mexico, but it is also one of the most prominent and popular coastal cities in the country.
Its blue waters are very clear, and you can enjoy the serenity of its several white beaches.
You can go ahead bringing your family to explore Playa Del Carmen with you if you so desire.
Of course, you must be careful in your conduct, ensuring you are consistent with taking all necessary safety precautions.
Nevertheless, while there have been some drug-related violence situations in close-by regions, Playa Del Carmen rarely witnesses violent crime aimed at visitors.
Merida
Merida has a peculiar problem: frequent traffic. However, it is one of the safest cities in Mexico, as well as one of the most amazing ones, filled with great sights and good restaurants.
Security is superb in Merida, and you rarely come across violent crimes in any of its territories.
Like in other cities of the world, you have to take standard precautions (for instance against pickpocketing).
Conclusion
While Mexico has been described as a violent country, it is soothing to know that there are places in the country with good measures of security, and travellers can have a taste of the uniqueness of the country without fear.
Again, it is advisable to abide by your country's travel advisory before visiting a country that you're not completely familiar with.