Mexico is a famous vacationing destination because of its several natural beautiful top vacation locations such as San Juan Teotihuacan, The Magical Towns, Cancun, Mexico City and San Miguel De Allende etc.
But as beautiful as the North American country is, so it has places to avoid when visiting because they are bedevilled with various crimes such as robbery, drug trafficking etc.
In 2008, according to a report by InSight Crime, Mexico recorded 36,685 murders, no thanks the crimes in the country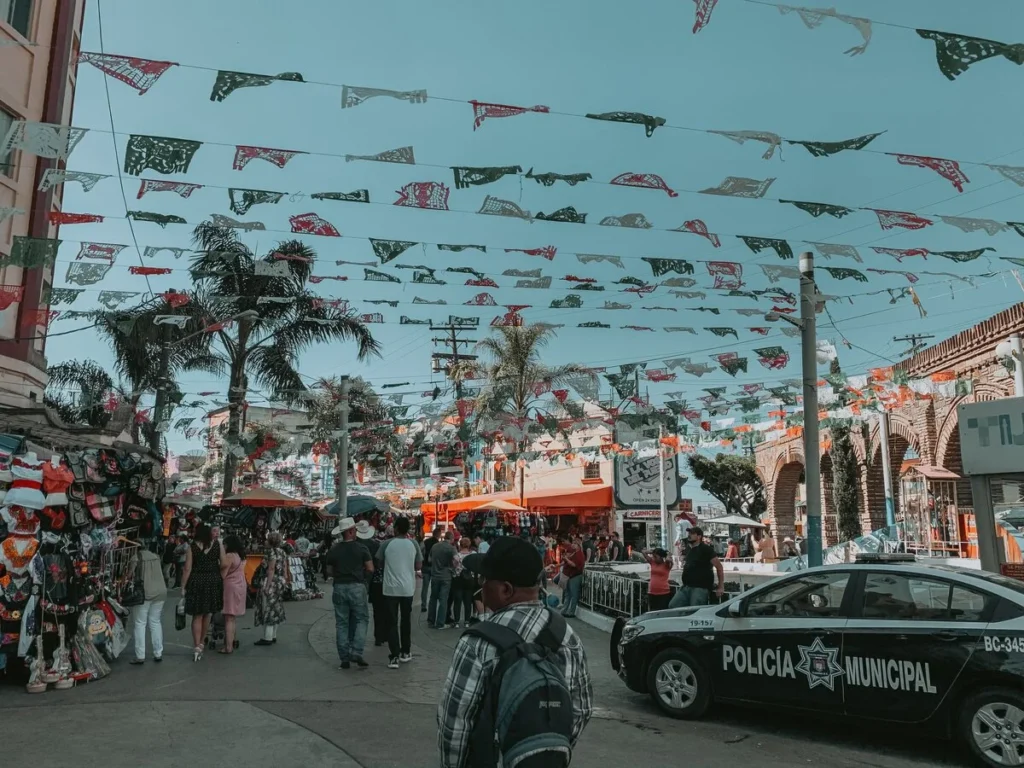 In case you are planning to visit the North American country on your next vacation, here is a list of the most dangerous cities in Mexico for tourists to avoid.
Table of Contents
1) Tijuana
Top on the list is Tijuana, filled with frequent homicides as well as drug-related violence. The homicide rate in Tijuana is as high as 138 per 100,000 people according to statista.com data.
The crime rate in Tijuana gives the city the reputation of being the most dangerous city in the whole country. Tijuana is also on the list of deadliest cities in the world because of crime-related offences.
Tijuana is famous for being the prominent entry point for drugs entering South America and is a citadel of cartel activity.
The city is also prominent when it has to do with human trafficking and organized crime. When visiting Tijuana as a tourist,
2) Acapulco
Going with homicide rate stats (111 per 100,000), Acapulco is the second deadliest city in Mexico, despite having several beautiful beaches that keep attracting numerous tourists.
The city is one of those Mexican areas with a lucrative drug trade, naturally promoting drug-related violence.
Worthy of being mentioned is the fact that Acapulco is located in Guerrero, a Mexican state notorious for bloody wars between gangs that enhances high levels of violence.
3) Ciudad Victoria
The homicide rate in Ciudad Victoria is around 86 per 100,000 people, making the city one of the most dangerous cities in Mexico.
It is also one of the most violent cities in Mexico you will find around. We should highlight that Ciudad Victoria is in Tamaulipas state, which is also known for drug-related troubles.
While various cartels operate in various parts of the state, they seem to have a great interest in Ciudad Victoria.
4) Ciudad Juarez
Ciudad Juarez shares some similarities with Ciudad Victoria. Aside from being a border city, it is also with a homicide rate of 86 per 100,000 people.
The city is also home to some powerful Mexican cartels, powering drug trafficking and other forms of violence.
Due to these criminal activities, many have been killed and harmed, and even security agencies struggle at times to contain these things.
5) Irapuato
Here is another deadly city in Mexico, with a homicide rate of 81 per 100,000 people.
It is usually advisable to avoid many areas around this place, particularly if you are not too familiar with the terrains.
In Irapuato, just like the several other cities on the list, drug-related violence is the order of the day, and these unpleasant activities have been unbearable in recent times.
As expected, the frequent issues in Irapuato keep making the city so unattractive, particularly to tourists, hindering the city from maximising its full potential.
While there are still several Mexicans living here, they try to be as careful as possible to avoid becoming a casualty.
6) Cancun
Cancun is one of the top 10 most violent cities in Mexico. The travel advisories for Mexico's Cancun city was echoed by the government of Mexico in recent times.
This is due to the series of violent attacks that are powered by cartels every now and then.
Homicide rate stats for Cancun is 64 per 100,000 people. While it seems safer than the likes of Cancun, Acapulco, and Irapuato, it remains very notorious for high levels of violence.
7) Culiacán
Culiacán now has a homicide rate of 61 per 100,000 people, witnessing a sharp increase in recent times due to certain factors (such as the arrest of Ovidio Guzman, a prominent leader of one of the deadliest cartels in the country).
Situated in Sinaloa, Culiacan is one of those Mexican cities that tourists are usually advised to avoid at all costs, for obvious reasons revolving around nasty security.
8) Urupan
Unfortunately, this city used to be a very quiet and peaceful one, not until there was an invasion of constant violence by cartels trying to establish a grip to claim the territory for themselves.
The homicide rate in Urupan is 55 per 100,000 people, and several people have been killed in different parts of the city.
9) Ciudad Obredón
Located in the state of Sonora, Ciudad Obredón is a pretty large one with a lot of potential and beauty. However, it is becoming a home for violence and crimes too, with a homicide rate that is pegged at 52 per 100,000.
There are frequent murders, thefts, and various types of wrongdoings performed by criminals in different parts of the city.
While state authorities seem to be doing a lot to tame the influence of the powerful cartels, it appears their efforts are not producing results now.
10) Coatzacoalcos
Coatzacoalcos is another deadly city in Mexico and is also a hotbed for terrible incidents like robbery, murder, and various types of violent crimes.
Like various other parts of South Africa, it used to be a vivid sweet spot for tourists as a result of its beauty and glamour.
Things changed for bad with the introduction of criminal-minded individuals and their interest in the city. Right now, it has a homicide rate of 48 per 100,000 people, which is one of the highest in the whole country.
Conclusion
In this article, we have been able to explore Mexico's most dangerous cities. This will definitely prove useful to tourists and adventure travelers willing to explore Mexico..
While Mexico itself remains a beautiful country with a lot of beautiful places and people, the activities of the cartels in particular have been creating problems in many territories.
With a population that is pegged at around 128.9 million, each of the Mexican Federation's states is backed by the law to administer themselves with their own laws.
Hopefully, the authorities will be eager to invest more in great security to make things better for everyone. But before then, tourists in particular should be wary and careful of these cities and avoid them if they can.
Kindly follow travel advisories given by your country about Mexico.