Last updated on September 25th, 2023 at 11:02 am
Devin Finzer, the CEO of OpenSea, an American online marketplace for Non-Fungible Tokens (NFT). He started from a small startup and has grown OpenSea into a large and successful company.
Table of Contents
Business Philosophy
His business philosophy is to develop a platform that enables users to acquire and discover unique digital assets that can be safely traded, purchased and sold.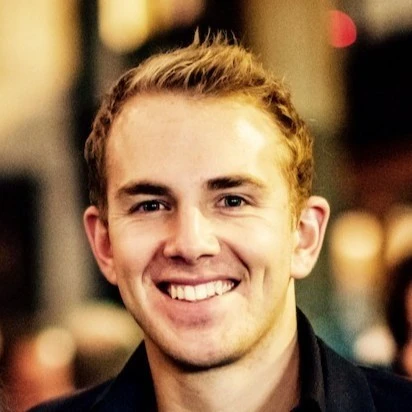 He also supports the development of a free and open market where users can be confident that their transactions are secure.
Early life and Education
Devin Finzer was born in 1990 in the San Francisco Bay Area and attended Miramonte High School in Orinda, California, United States.
He graduated from Brown University, where he studied Computer Science and Mathematics in 2013.
His career began in his junior year of university when he worked with Dylan Field to create a socially-oriented search engine for university course registration called CourseKick, and the project was a success.
Work experience
Devin Finzer has been involved in various projects and initiatives over the years. Previously, he co-founded Claimdog, a personal finance app later brought by Credit Karma.
He also worked at Wikimedia Foundation as an analytics intern, at Google Cloud Platform and Flipboard as a software engineer intern, and at Pinterest as a software engineer.
In December 2017, Devin Finzer and Alex Atallah founded OpenSea, a peer-to-peer marketplace for buying and selling non-fungible tokens (NFTs) and other digital assets on the Ethereum blockchain, which was funded by Y Combinator, Founders Fund, Coinbase Ventures, and other investors.
OpenSea is one of the largest NFT marketplaces, with over 80 million items and more than one million users.
OpenSea has recently become one of Alexa's 500 most visited websites with 12.7 million views, and as of early 2022, the NFT marketplace registered over $2 billion in trading volume.
Influence of Devin Finzer in the crypto world
Devin Finzer has significantly influenced the crypto space like other crypto influencers like Vitalik of Ethereum, Binance founder, and Sebastien Borget among others.
His major impact in the crypto world can be more felt in non-fungible tokens (NFTs) and blockchain-based marketplaces.
As the co-founder and CEO of OpenSea, Finzer has helped create one of the world's largest and most popular NFT marketplaces.
OpenSea has been instrumental in the mainstream adoption of NFTs and has helped to bring new users into the crypto space.
He has been involved in developing several NFT standards, including ERC-721 and ERC-1155, which are widely used in the industry.
Finzer is widely recognized as a thought leader in the NFT space and has been interviewed by numerous media outlets to share his insights and expertise.
He has also given talks at conferences and events to educate others about the potential of NFTs.
Through his various entrepreneurial ventures, Finzer has demonstrated how blockchain and NFTs can be used to create new business models and innovative products.
This has inspired others in the industry to explore the possibilities of these technologies.
Finzer's influence on the crypto space is immense. He has helped to shape the way we view and interact with cryptocurrency today, and his work will continue to be felt for many years.
How Devin Finzer achieved what he did in the crypto space
Devin Finzer's achievements stem from his deep knowledge of the technology and willingness to take risks.
He achieved success in crypto through technical expertise, entrepreneurial spirit, and a deep understanding of the potential of blockchain and non-fungible tokens (NFTs).
Finzer has a strong computer science and software engineering background, allowing him to develop and implement complex blockchain-based systems.
His technical expertise has been instrumental in creating successful projects such as OpenSea and contributing to developing NFT standards.
He has a strong entrepreneurial spirit and has founded several successful startups, including OpenSea and Claimdog.
This has made him demonstrate a keen understanding of market trends and consumer behaviour, which has helped him to identify and create new business opportunities in the crypto space.
Finzer has a clear vision for the potential of blockchain and NFTs to transform industries and create new opportunities.
He communicated this vision effectively to investors, customers, and the wider crypto community, which has helped to drive adoption and growth in the industry.
He has also been an active collaborator in crypto, working with other entrepreneurs, developers, and thought leaders to develop new technologies and drive innovation.
This collaborative approach has helped create a supportive and dynamic industry growth ecosystem.
His Future Projects
His vision for the project's future is to expand the platform and increase investments, even though the macroeconomic environment has caused a general slowdown in crypto investments.
OpenSea recently raised $300 million in a Series C round, but trading volumes have since dropped. Despite this, Finzer remains optimistic and is focused on the potential of his NFT startup.
In a recent interview, Finzer revealed that he has more projects in the works, including a new NFT platform called 'Flux' and a partnership with a major cryptocurrency exchange to create a new NFT marketplace.
He also hinted at a possible collaboration with a major sports league to bring NFTs to the mainstream.
With the strong support of OpenSea and the potential for partnerships with major players in the industry, there is no doubt that Finzer is well-positioned to shape the future of NFTs.
He will also attend the Consensus conference in Austin, Texas, where he will talk about the market's current state and the industry's potential future.
Devin Finzer's Net Worth
Forbes valued  Finzer and Atallah's stakes in OpenSea to be worth $2.2 billion each, making them the first two non-fungible token billionaires in January 2022.
Devin Finzer's social media
Conclusion:
Devin Finzer is expected to bring new leadership and projects to the cryptocurrency market, helping to usher in a new era of growth and innovation.
As the clear leader in the NFT market, Finzer is expected to capitalize on the sector's potential and stay ahead of the volatile market.