Last updated on September 25th, 2023 at 11:02 am
Cryptocurrency has become a significant player in the global economy and finance. This is mainly due to the efforts of a small but mighty group of individuals. One of the most influential people in the crypto and blockchain world is Emilie Choi.
Emilie Choi is an experienced and highly accomplished executive who has worked in various industries for many years.
Education:
She graduated from John Hopkins University, where she studied Economics, and received her MBA in Strategic Management from The Wharton School of the University of Pennsylvania.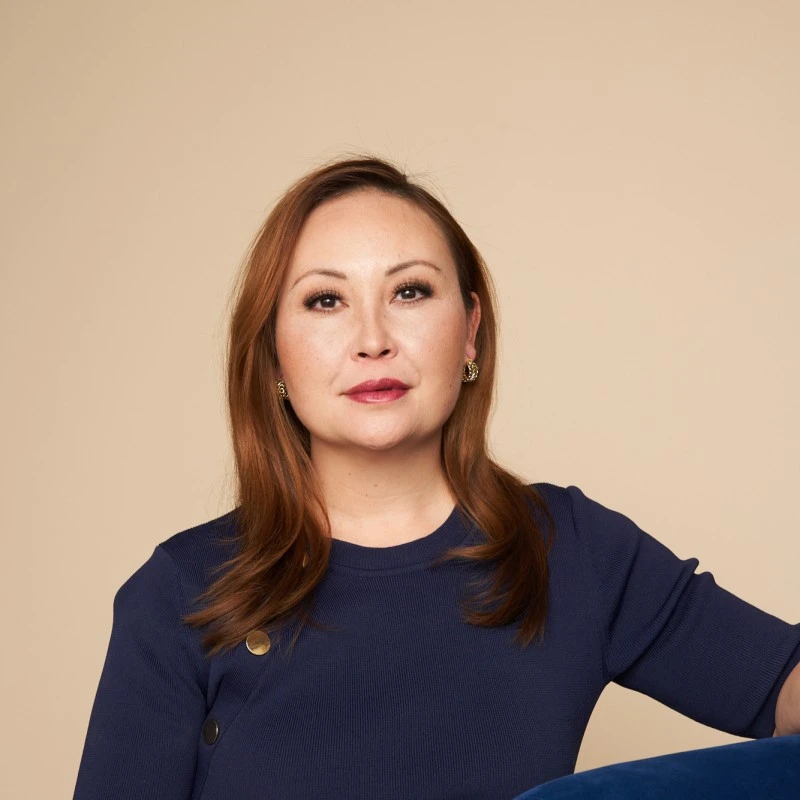 Emilie Choi in the crypto world
She currently serves as the President and Chief Operating Officer at Coinbase Global Inc, a position she has held since November 2020.
She specializes in consumer internet, SaaS, digital media and other areas. she is known for her hard-working attitude, intelligence, and collaborative spirit.
Recognition:
Choi has been recognized as one of the top 50 most powerful women in technology by Forbes.
She has been a frequent speaker on the topics of mergers and acquisitions, corporate strategy, and innovation.
The projects Emilie Choi have involved in
According to her LinkedIn profile, Emilie joined Coinbase in March 2018 as corporate and business development vice president and was promoted to COO in December 2020.
In April 2018, she created Coinbase Ventures, a venture capital firm devoted to offering early-stage financing to cryptocurrency and blockchain companies. Emilie Choi has been instrumental in the company's growth and expansion.
Before joining Coinbase, Emilie Choi held several leadership roles in various companies, including:
1) LinkedIn, where she served as Vice President of Corporate Development and Head of Mergers and Acquisitions.
She oversaw more than 40 acquisitions in Linkedin, some of which are Slideshare, G2 crowd, Newsle, and LinkedIn's joint venture in China.
2) Warner Bros. Entertainment as the Director of Digital Business Strategy and Operations and the Manager of Corporate Business Development and Strategy.
Emilie created long-term plans for the WBTVG digital brands, such as TMZ, Kids WB, Essence, and The WB.
3) Yahoo! as a Senior Analyst of Corporate Development and Strategy. She advised the senior management team on market opportunities and performed many transactions, including Flickr.
4) Emilie Choi also served as a board member at ZipRecruiter and Naspers Limited. she is an active angel investor and a board member at Okta.
Emilie's influence in the crypto world
Since joining the cryptocurrency industry in 2017, Emilie has made an impact by utilizing her vast experience in the tech and finance worlds like some other blockchain influencers.
Her expertise in tech and finance has allowed her to rise quickly as a respected figure in the cryptocurrency industry.
In her current role as Chief Operating Officer of Coinbase, Choi oversees the company's growth and operations.
Choi has also played a vital role in the company's recent reshaping of its product offering, introducing new products and services which have improved user experience.
In addition to her role at Coinbase, Emilie Choi advocates cryptocurrency, speaking at numerous conferences and events to spread the word.
She has been vocal about how cryptocurrency can bring financial inclusion and democratize the financial system.
She has also assisted in the formation of Coinbase Ventures, an investment arm of Coinbase that has invested in projects.
Emilie Choi is a key player in cryptocurrency, leveraging her expertise and experience to help the industry grow and evolve.
Her influence is far-reaching, as she has helped shape the industry and made it more accessible. Emilie Choi will continue to be a major driving force as the cryptocurrency industry grows.
How did Emilie Choi achieve what she did in the crypto space?
Emilie Choi's success in the crypto space can be attributed to her vast experience in business development and corporate strategy and her ability to adapt to new and emerging technologies.
When she joined Coinbase as Vice President of Corporate and Business Development in 2018, the company was already one of the most successful cryptocurrency exchanges in the world.
However, Coinbase was looking to expand its offerings beyond Bitcoin and Ethereum.
Her role was to lead the company's efforts in identifying and acquiring other promising blockchain and crypto projects.
Under her leadership, Coinbase made several strategic acquisitions, including the digital asset custody service Xapo, the blockchain analytics firm Neutrino, and the cryptocurrency trading platform Tagomi.
These acquisitions helped Coinbase expand its services and capabilities and solidified its position as a leading player in the crypto industry.
Choi's background in investment banking also gave her a huge understanding of financial markets and the regulatory landscape, which was particularly useful as the crypto industry faced increasing scrutiny from regulators worldwide.
Her ability to navigate complex legal and regulatory issues has helped Coinbase stay compliant and grow its business in a rapidly evolving and often uncertain environment.
Emilie Choi's strategic vision, business acumen, and ability to execute have played a significant role in her success in crypto.
The net worth of Emilie Choi
According to iwealthyfox.com, the current estimated net worth of Emilie Choi is $300.1 million.
Emilie is a highly successful businesswoman who has achieved this impressive wealth through her roles as Vice President and Head of Corporate Development at LinkedIn Corporation, President and Chief Operating Officer of Coinbase Global, and an angel investor.
She has invested in various commercial interests, such as consumer internet, software as a service, mergers and acquisitions, venture investments, corporate strategy, company operations, business growth, and data analytics.
Conclusion:
The crypto community is expecting a lot from Emilie Choi in 2023. She has positioned Coinbase as one of the leading companies in the cryptocurrency market and is dedicated to making cryptocurrency more accessible and secure for everyone.
With her experience and knowledge, she will significantly impact the crypto world in the coming months.
She is also a strong advocate of the institutional crypto market. Her drive and commitment to making cryptocurrencies more secure and accessible promise to impact the crypto world in 2023 greatly.