Last updated on September 25th, 2023 at 11:02 am
Kris Marszalek is a technology entrepreneur and the co-founder and CEO of Crypto.com, a platform that provides users with a wide range of crypto-related services.
Table of Contents
His humble beginning
His career began with an award-winning consumer electronics design studio and a manufacturing business, which he grew from three employees to four hundred.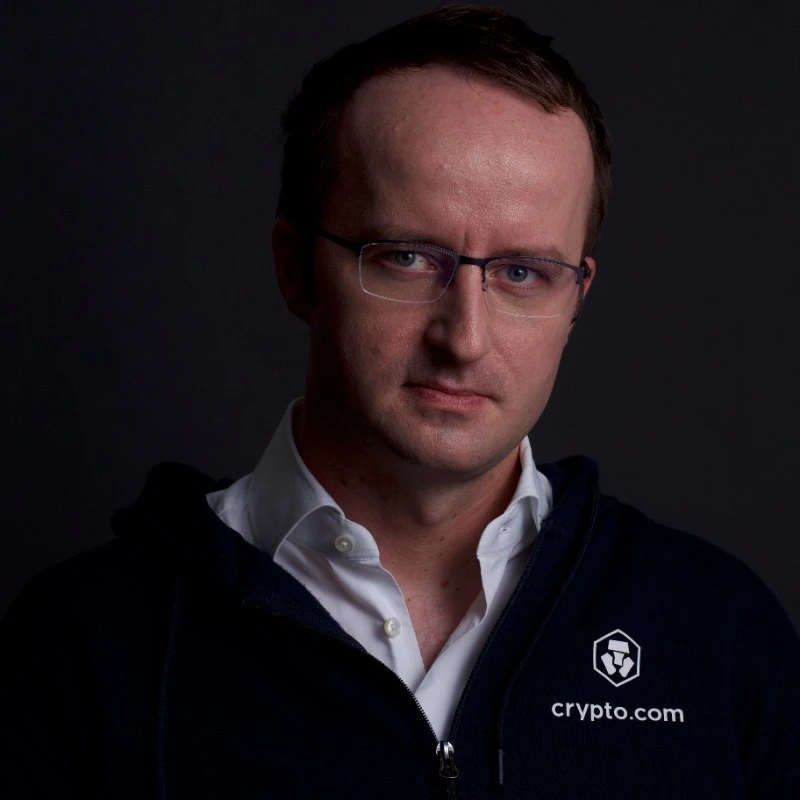 He is highly regarded in the cryptocurrency world. He is a source of inspiration for many cryptocurrency enthusiasts.
Origin of Kris Marszalek
Kris was born in Poland but currently lives in Hong Kong, China. He got his first degree at Adam Mickiewicz University, Poland.
His projects
His career started in 2004 when he was the co-founder and senior vice president of Starline Polska, a consumer Electronics design studio that grew from $0 to $81 million in revenue in three years. He held the position for five years.
Years of experience in cryptocurrency
Kris Marszalek co-founded and served as the CEO of several technology companies, such as;
YIYI Hong Kong Limited, an innovative Location-Based Services (LBS) mobile application and platform, was later acquired by Motorola in 2010.
BeeCrazy, a Hong Kong-based daily deals website, quickly became one of the city's most successful e-commerce platforms, which was sold to iBuy Group Limited for $21 million in 2013.
Ensogo, an online discount retailer in Southeast Asia, was listed on Australian Securities Exchange.
Marszalek's early experiences in entrepreneurship and e-commerce laid the foundation for his later work in the cryptocurrency industry.
In 2016, he co-founded the mobile payments and cryptocurrency platform Monaco, which was later rebranded to Crypto.com in 2018 to promote and fasten the world's transition to cryptocurrency.
Crypto.com has become one of the fastest-growing cryptocurrency companies in the world, with over 80 million users as of 2023.
The company has also expanded into the fintech space, offering a range of financial products and services, including cryptocurrency trading, lending, and staking, as well as a Visa debit card that allows users to spend their cryptocurrency at over 70 million merchants worldwide.
His influence in the crypto world
He an influential figure in the world of cryptocurrency that has been actively involved in the crypto community since 2016 and has been instrumental in developing the crypto market.
Marszalek is an outspoken advocate for cryptocurrencies and blockchain technology, and he has championed their use in the financial sector.
He has published numerous articles in various publications, written speeches, and spoken at major events worldwide.
Just like his colleagues in the blockchain such as Choi Emilie of Coinbase, and Sergey Nazarov of Chainlink, Marszalek is highly respected for his knowledge and experience in the field.
He has also become a mentor to many aspiring entrepreneurs in the crypto world, providing them with guidance on how to start their businesses and navigate the industry.
His commitment to creating a safe and secure space for those who wish to use and invest in cryptocurrency has helped to create a more open and accessible market.
He has brought the public closer to understanding cryptocurrency and how it can be used in everyday life.
He is also known for his clarity of thought, being concise and articulate, and getting things done despite limited resources.
Marszalek is also a team player who emphasizes cooperation among team members to achieve common goals and leaves egos at the door. Tatler awarded him Asia's most influential Hong Kong in 2021.
Kris Marszalek achievement in the crypto space
Kris Marszalek's success in cryptocurrency is mainly due to his tenacity and dedication. He founded Monaco in 2016 to give everyday users better control over their finances and data.
Despite a history of personal bankruptcy, offshore payments, and a corporate collapse, he was undeterred and rebranded the company to Crypto.com in 2018.
The rebranding allowed them to reflect their core mission better and accelerate the global adoption of cryptocurrency.
By 2023, the company has reached over 80  million users, according to his LinkedIn profile and expanded its ecosystem to include a decentralized exchange and DeFi space.
Marszalek is committed to securing more regulatory licenses in the future, and his goal is to have 150 million users on the platform by 2025.
Also, Marszalek saw the potential of cryptocurrencies early on and recognized that blockchain technology could revolutionize the financial industry.
He believed that cryptocurrencies could offer people more control over their money and financial transactions.
His strong background and experience in business gave him the skills and knowledge necessary to build and scale a company in the highly competitive crypto industry.
Kris Marszalek's Net Worth
Kris Marszalek's net worth is not publicly disclosed. However, he has an estimated net worth of $700 million, according to wealthycomrades.com, and His primary source of income comes from investing, entrepreneurship, and holding coins.
What crypto community expect from Kris Marszalek
Kris Marszalek is expected to continue to lead the company in its efforts to make cryptocurrency more accessible to the masses.
He is also likely to continue to expand the Crypto.com ecosystem and drive the growth of the cryptocurrency market by increasing its user base and providing innovative ways for users to invest in significant coins, such as Ethereum (ETH).