In cryptocurrency, some people are silently innovating to better the use of blockchain in the banking and financial sector, one of them is Anatoly Yakovenko.
In this post, we take a look at the influence of the Russian-born founder of Solana Labs and his future projects in the blockchain.
Who is Anatoly Yakovenko?
Nationality: Russian
Twitter: @aeyakovenko
Reside: Solana Beach, California, USA
Innovation: Solana
Anatoly Yakovenko was born in the former Soviet Union and moved to the United States in the 1990s.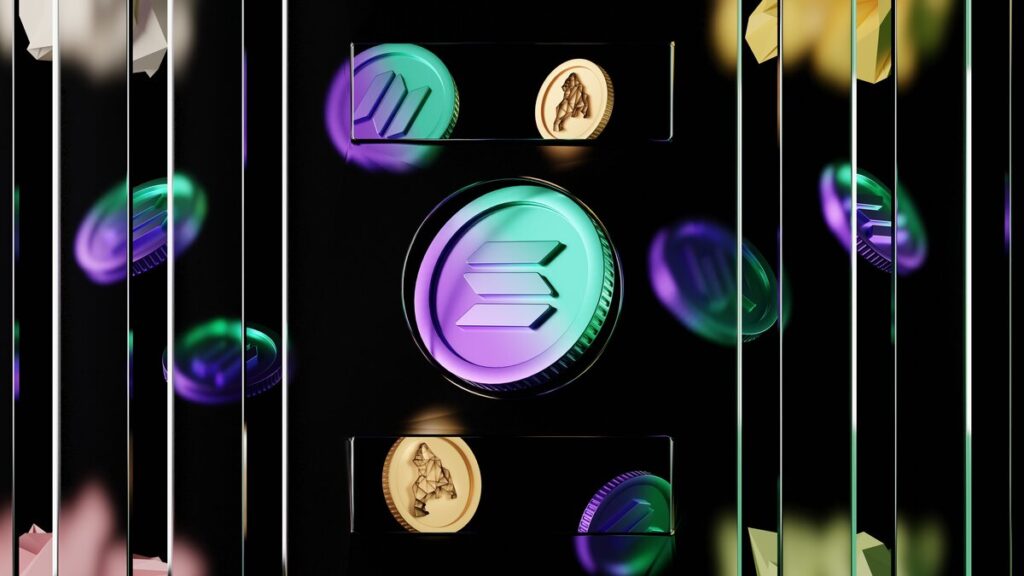 Yakovenko was obsessed with computers and programming as a teenager, having learned his first coding language, C, in 1999.
In 2003, he completed his bachelor's degree in computer science from the University of Illinois Urbana-Champaign.
While still in college, he co-founded a voice-over-internet protocol (VOIP) startup, Alescere, in 2001
The Projects Anatoly Yakovenko is involved in
After graduation, Yakovenko worked in various startup companies. He worked at Qualcomm for more than twelve years as a senior staff engineer manager.
At Qualcomm, he led the development of operating systems. He was a software engineer for Mesosphere, where he led the development of distributed systems and also Dropbox, focusing on compression.
In November 2017, he founded Solana, a blockchain platform that aims to provide a fast, scalable and secure infrastructure for decentralized applications.
He also holds two patents for high-performance operating system protocols, among his other successes in tech development.
He is also the creator of the Proof-of-History (PoH) consensus mechanism.
Proof of History is a consensus mechanism based on Proof of Stake (PoS) but uses a separate clock to calculate time.
Solana is the only blockchain that uses the Proof of History algorithm. Therefore, the blockchain is incredibly scalable and can process over 60,000 transactions per second.
His influence in the blockchain World
Anatoly has had a significant influence on the blockchain world through the creation of Solana.
The blockchain platform has gained considerable traction in the blockchain industry, with many developers and companies building on it.
Solana is one of the leading blockchain platforms in the industry. According to CoinMarketCap data, its digital coin SOL is worth $8,261,416,931 market capitalisation at the time of publication.
Also, Anatoly Yakovenko has advocated for the adoption and development of blockchain technology.
He has spoken at several conferences and events around the world, sharing his insights and knowledge on the blockchain and promoting the potential of blockchain to improve various industries.
He has also mentored many blockchain startups, helping them develop their projects and bring them to market.
He is also an advocate of decentralization. His hard work, dedication and vision have earned him the admiration of many in the crypto and blockchain community.
How was he able to achieve what he did in crypto?
Anatoly Yakovenko has been able to achieve success in the blockchain world through a combination of technical expertise, strategic thinking, and hard work.
As a software engineer and blockchain developer, he had the skills to build and develop the Solana blockchain.
He also had a clear vision for the project, which helped him to secure funding and attract a talented team of developers.
Additionally, he navigated the rapidly-evolving crypto/blockchain industry and made intelligent choices that helped Solana stand out from its competitors.
Future projects of Yakovenko
The Solana labs founder is looking forward to the potential growth of blockchain-based gaming in 2023.
In an interview done by Fortune Magazine, he said that he would love to see small creators who work on web three games with their regular full-time jobs have the option to convert to full-time creative jobs so they can utilize their skills to their full potential.
One of his future projects is the creation of the Solana Mobile Stack (SMS).
It is a toolkit for creating Android games, wallpapers, and applications.
It provides enabling libraries for wallets and apps
It allows developers to create rich mobile experiences on Solana.
SMs includes a secure custody protocol and features such as Mobile WalletAdapter, Seed Vault, and Solana Pay for Android.
It also includes the Solana dApp Store, a new app distribution system on Android for decentralized apps.
He is also looking to increase the reliability and resiliency of the Solana network by rolling out upgrades like Stake-weighted QoS and local fee markets.
Net worth of Anatoly Yakovenko
His net worth is not publicly disclosed. However, Entrepreneur.com reported in November 29, 2021 that Anatoly Yakovenko's net worth was $200 million.
The source of his income is investments in cryptocurrencies and the commission of the Solana network. His fortune is expected to increase more in the future.
Yakovenko is in the special group of powerful cryptocurrency influencers in the world. Others include President  Nayib Bukele of El Salvador; founder of Sandbox Sebastien Borget, and the founder of MicroStrategy Michael Saylor among others.
What the crypto community expects from him in 2023
The crypto community expects him to continue innovating and creating new blockchain-based products and services in 2023.
References:
Tanveer Zafar (November 29, 2021). "The 50 Richest People in Crypto". entrepreneur.com
LinkedIn. "Anatoly Yakovenko". Linkedin.com