Sergey Nazarov is a Russian immigrant and co-founder of SmartContract and Chainlink. He was once linked to Satoshi Nakamoto, anonymous the person who invented Bitcoin.
His incredible involvement in cryptocurrency started around the time the Bitcoin white paper was published.
The Chainlink network, which has hybrid smart contracts and blockchain oracles, was created by Nazarov.
Table of Contents
Early Childhood and Education
Sergey Nazarov was born in Moscow in 1986. In addition to his father being a computer scientist, both of his parents were mathematicians.
Early on, Sergey demonstrated a knack for math and technology, and at the tender age of twelve, he enrolled in a prominent school for computer science.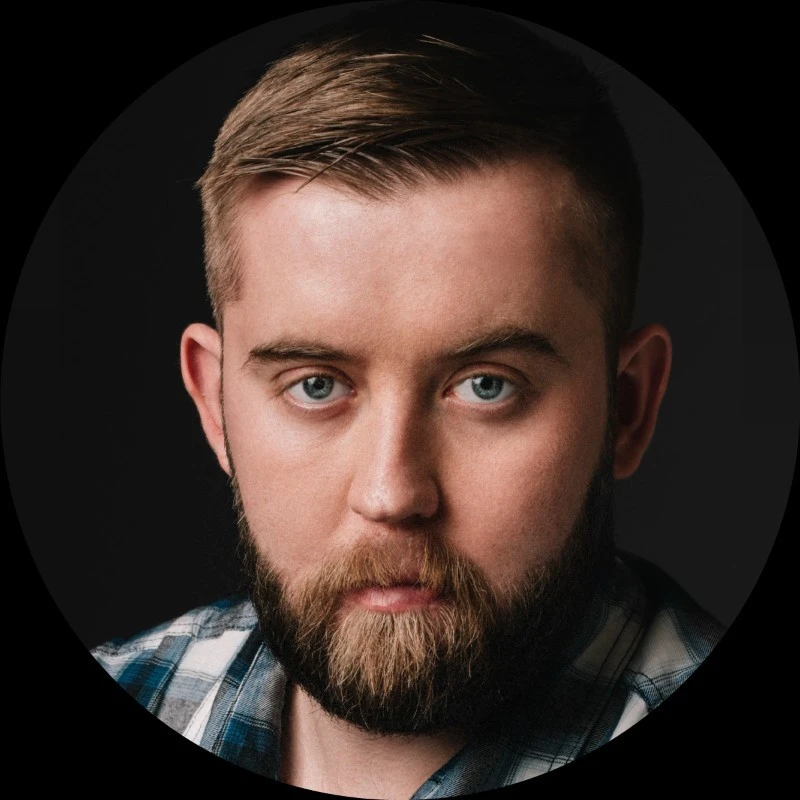 After finishing high school, he joined Moscow State University and studied computer technology and mathematics there.
He received his bachelor's degree in 2007 and his master's degree in 2009.
Relocation to the U.S
In the 1990s, Nazarov and his family moved to New York, where he later graduated from New York University with a bachelor's degree in philosophy and management.
Nazarov worked as an assistant in various jobs to get experience building businesses before launching his cryptocurrency venture.
Sergey Nazarov continued his career in academia, serving alongside Lawrence Lenihan as an associate professor at the Stern School of Business.
Sergey Nazarov's Projects
Nazarov has been involved in the technology industry for over ten years.
Before creating Chainlink in 2020, he was the CEO and a Co-Founder of various blockchain projects such as:
ExistLocal, a peer-to-peer marketplace that provides adventurous travellers with peer-to-peer access to exciting
CryptaMail, a decentralized email that can only be accessed by users,
Secure Asset Exchange, a platform for exchanging digital assets based on blockchain.
Creation of SmartContract
In 2014, he cofounded SmartContract, a platform that provides secure and reliable open-source oracle solutions that enables smart contracts to access other things outside their native blockchain.
Nazarov had also served as an advisor at projects like Polkadot, Filecoin, and Algorand.
He worked with Ethereum Classic Labs and the Web3 Foundation.
Nazarov is an active angel investor and counsellor for early-stage technological businesses, in addition to his work in the blockchain industry.
Sergey Nazarov's influence in Cryptocurrency Space
Since the inception of the blockchain, Sergey Nazarov has been a vocal supporter.
He strongly believes in the benefits of decentralization and has declared his goal to make it possible for the blockchain to connect to actual data.
Cross-chain solutions, according to Nazarov and his team, are the future of cryptocurrencies and smart contracts.
Precisely, Chainlink unveiled the Cross-Chain Interoperability Protocol in August 2021.
Chainlink concentrates on inter-chain solutions during the upcoming year, with billions of dollars locked across several DeFi systems.
He is also a prominent public speaker in the industry and has spoken at numerous conferences, including TEDx, Devcon and Dappcon.
How Nazarov achieve what he did in the crypto space
Sergey Nazarov succeeded in the blockchain world by taking advantage of his knowledge and experience in computer technology and product management.
He had a passion for technology from a young age, and his extensive education and expertise in computer science played a significant role in his success.
Nazarov's extensive network of contacts within the crypto world and blockchain industry also allowed him to collaborate with various industry leaders and gain valuable insight into the technology.
He also utilized his public speaking and advisory skills to gain recognition for his work and spread the word about the potential of blockchain technology.
Nazarov was also able to get ahead of the competition by staying up-to-date with the latest developments in the industry and positioning himself as an innovator in the space.
Net Worth of Sergey Nazarov
Sergey Nazarov has been in the crypto industry for over a decade and has founded several projects.
So, it is expected that he is wealthy and has earned his wealth through his successful career and wise investments.
According to techiegamers.com, Sergey's net worth as of 2023 is approximately $500 million.
Future Project of Sergey Nazarov
Chainlink co-founder Sergey Nazarov and his team believe the future of crypto and smart contracts lies in cross-chain solutions.
In 2021, Chainlink introduced a cross-chain protocol, CCIP, to improve security and simplify data exchange between different blockchain networks.
The project is rapidly expanding, and the native token, LINK, has become one of the most valuable cryptocurrencies by market capitalization, according to data available on CMC.
Nazarov and his team are also planning to launch Chainlink 2.0, which is expected to improve scalability and security.
What the crypto community expects from him in 2023
The crypto community anticipates Sergey Nazarov to continue to play a significant role as a leader and one of the leading crypto influencers in the field in 2023.
We expect him to keep pushing and developing fresh approaches to the sector's problems while emphasizing the value of security, dependability, and sustainability.
We also anticipate him to be a helpful and upbeat presence on social media, offering insightful and incisive commentary on the sector's trajectory.
Finally, we expect him to continue to be a strong proponent of blockchain technology, motivating more people to join the community and spending the time to outline the advantages of this ground-breaking innovation.