Last updated on January 6th, 2023 at 08:55 pm
If you think that the founder of Ethereum is someone who had spent more than three decades in the tech space, you are definitely wrong.
Though no one knows Buterin's net worth, some cryptocurrency analysts considered him to be the richest Ethereum holder.
Date of birth
Born on January 31, 1994, in Kolomna, Moscow Oblast, Russia, Vitaly Dmitriyevich "Vitalik" Buterin is a Russian-Canadian programmer and writer.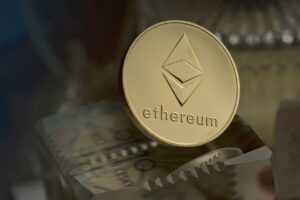 Apart from co-founding Ethereum, he is also the co-founder of Bitcoin Magazine, one of the original news and print magazine publishers covering Bitcoin and digital currencies
This means Buterin is 26 at the time of this report (Tuesday, September 29, 2020) That's incredible for someone to have created a global and second most valuable cryptocurrency after Bitcoin at the tender age of 19 in 2011.
Where did Buterin get his programming inspiration?
The first time I stumbled upon Buterin's biography, I was amazed that such a young man is shaking the cryptocurrency space with ETH.
The first thing I asked myself is: Where did he get his inspiration from? But on a closer look, I found out that Buterin's Dad, Dmitry Buterin is a computer scientist.
He lived in Russia with his parents until his father and Mum Natalia Ameline migrated to Canada for a better life when he was just six.
In a 2018 New Yorker article, his Dad made a heroic statement about his son, saying, "He isn't too excited that the community assigns so much importance to him. He wants the community to be more resilient."
How he started as a programmer
While Buterin was in grade three at an elementary school in Canada, he was placed into a class for gifted children where he started showing interest in math, economics and programming.
From elementary school, he proceeded to Abelard School, a private high school in Toronto, for four years.
Though in a report, he said he wasn't particularly interested in the traditional education system, saying his days at the Abelard School, "proved to be among the most interesting and productive years of my life; the closer connection between students and teachers and the level of depth at which the material was taught, made me want to learn, and to focus on learning as my primary goal".
Speaking further, Buterin says, "I noticed my attitude and my results almost immediately and drastically change.
"Education is ultimately much more than simply memorizing individual facts, or even learning individual concepts. What matters most: learning how to think, learning how to reason and learning how to learn."
As such, he started learning Bitcoin from his Dad when he was younger and picked an interest in blockchain and cryptocurrencies.
How Ethereum was founded
Buterin's interest in cryptocurrency grew by the day as his father continued to inspire him to be what he wanted to be.
So, in 2012, he obtained a bronze medal in the International Olympiad in Informatics. By late 2013, Vitalik Buterin who is today a powerful influence in the crypto space proposed Ethereum, a decentralized open-source blockchain featuring smart contract functionality.
Ether (ETH) is the cryptocurrency generated by Ethereum miners as a reward for computations performed to secure and add blocks to the blockchain.
He brought his dream to reality as he travelled and shared his enthusiasm for code with fellow developers Gavin Wood, Mihai Alisie, Anthony Di Iorio and Charles Hoskinson and Joseph Lubin.
Upon his return to Toronto, Canada, he hit the world with a white paper proposing Ethereum.
Later, he gained admission at the University of Waterloo but dropped out in 2014 to bring his dream to fruition at a time when an opportunity came locking when he received the Thiel Fellowship in the amount of $100,000 and went to work on Ethereum full-time.
Development was funded by an online crowdsale that took place between July and August 2014. The system then went live on 30 July 2015, with 72 million coins minted.
No wonder he made Forbes Under 30 List of Entrepreneurs in 2018 when he was just 24 years old.
Why Buterin founded Ethereum
According to Buterin, he faced a few challenges when he was trying to build applications on the Bitcoin blockchain and Ethereum was birthed.
As such, his dream is to make Ethereum a robust platform that allows developers to build blockchain applications.
According to him, blockchain technology holds lots of potential which isn't limited to finance. He believed that blockchain technology should not be limited to financial applications, but to support more common computations.
A few months he was introduced to Bitcoin and cryptocurrencies in 2011, he took the bold step of co-founding Bitcoin Magazine where he started writing and explaining how digital currency would be the future.
Today, Bitcoin Magazine is referred to as the first serious publication dedicated to cryptocurrencies and blockchain news.
Bitcoin Magazine was then purchased by BTC Media, where Buterin continued to write until mid-2014 and also held a position on the editorial board of Ledger, a peer-reviewed scholarly journal that publishes full-length original research articles on the subjects of cryptocurrency and blockchain technology.
Projects:
Open-source software projects
DarkWallet by Cody Wilson
Bitcoin Python libraries
Cryptocurrency marketplace site Egora.
Ethereum Russia
Under "Ethereum Russia", Buterin met with Vladimir Putin on June 2, 2017, at the St. Petersburg International Economic Forum (SPIEF) event were Putin confessed that he "supported the idea of establishing ties with possible Russian partners".
Mastercoin based on the Bitcoin codebase. This work led him to believe the Bitcoin blockchain was limited in scope.
Honours and Awards:
With his thought-provoking inventions in the crypto space, Buterin has won several awards.
Thiel Fellowship Award in 2014
World Technology Award in the IT Software category, 2014
Fortune 40 under 40 list in 2016.
Forbes 30 under 30 list, 2018.
Fortune the ledger 40 under 40 list, 2018.
Honorary Doctorate from the Faculty of Business and Economics of the University of Basel on the occasion of the Dies Academicus (November 30, 2018)
His donations to the blockchain space
The Ethereum founder donated $763,970 worth of Ether to the Machine Intelligence Research Institute in 2017.
He also donated $2.4 million worth of Ether to the SENS Research Foundation in 2018, for the research on rejuvenation biotechnologies and human life extension
Final thought:
Despite his several inventions and support for cryptocurrencies and blockchain, Buterin, apart from being one of the cryptocurrency influencers, continues to research scaling solutions for Ethereum that would enable it to become a more ubiquitous computing and settlement platform.