Last updated on September 25th, 2023 at 11:03 am
Esteban Ordano is an Argentinian software engineer and the Co-Founder of Decentraland, the first blockchain-enabled virtual world powered by cryptocurrency.
He has about ten years of experience working in blockchain technology, and his research and contributions have benefited the growth of blockchain.
Esteban Ordano was born and raised in Montevideo, Uruguay. He studied Software Engineering and Information Technologies at Instituto Tecnologico de Buenos Aires, Argentina.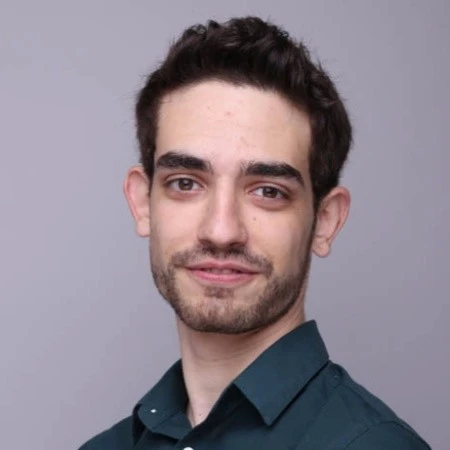 Table of Contents
Esteban Ordano's past and present projects
He co-founded Decentraland, an open platform where users can create and explore a universe of digital content and experiences together.
Two native tokens power Decentraland:
MANA and
LAND.
MANA is an ERC-20 token used to purchase LAND and other digital items within the Decentraland platform.
LAND is a non-fungible ERC-721 token used to buy land parcels within the virtual world.
The two tokens can be purchased on exchanges, such as Binance, BingX, BTCEX, OKX, and Deepcoin.
Decentraland is also governed by a decentralized autonomous organization (DAO), which controls the platform's most critical intelligent contracts and assets.
Esteban co-founded Decentraland alongside Ari Meilich in 2015, but it was later launched in 2017.
Ari Meilich left the project in April 2020 to form Big Time Studios, but he remains the advisor of Decentraland.
Esteban also stepped down from his role to be an advisor when Decentraland became a decentralized autonomous organization (DAO)
Before creating Decentraland, he has taken a leadership role in various projects.
In April 2014, he worked as a software engineer at BitPay, where he co-created Bitcore, a Javascript Bitcoin library and the Copay Bitcoin Wallet.
Esteban interned at Infosys, Bangalore, India, in 2011 for two months. The same year he was appointed as Head of Information Technology at a South American Business Forum, followed by being a project manager at Monits. Later in early 2014, Esteban joined Google as a software engineering intern.
He was also a teaching assistant for more than four years at his alma mater, Instituto Tecnologico de Buenos Aire, where he taught Numerical Calculus, Operating Systems, and Computer Networks.
In April 2019, he joined the Polygon Matic Network as an advisor on a contract based.
Esteban Ordano's influence on the Crypto and Blockchain Industry
Esteban Ordano is widely regarded as one of the most influential figures in the cryptocurrency and blockchain industry.
Ordano's primary focus has been on pushing the boundaries of what's possible with blockchain technology and cryptocurrency.
He has been at the forefront of innovation in cryptocurrency and blockchain, introducing new concepts such as smart contracts, decentralized applications, and using tokens in various applications.
His vision for using blockchain technology to create and enhance trust and transparency has inspired many.
He has spoken and written extensively on the topic, and the community has widely accepted his ideas.
He advocates for decentralized networks and is dedicated to helping people understand and work with this emerging technology.
Esteban Ordano is a highly influential and respected figure in cryptocurrency and blockchain technology.
His enthusiasm and experience have been instrumental in developing blockchain technology and decentralization.
He has made significant contributions to the open-source world, and his ideas and vision continue to inspire people.
Esteban Ordano's achievement in blockchain space
Esteban Ordano succeeded in cryptocurrency because of his deep-rooted knowledge of software engineering and decentralized systems.
He is passionate about blockchain technology and is dedicated to helping people understand and work with this emerging technology.
He advocates for decentralized networks and actively promotes blockchain technology to create and enhance trust and transparency.
Esteban Ordano has used his knowledge and experience to help shape the cryptocurrency and blockchain space.
He has been a strong advocate for decentralization, and his efforts have positively impacted the development and adoption of blockchain technology.
What's the Net Worth of Esteban Ordano
Ordano is a software engineer with a lengthy and varied career in cryptocurrency and blockchain. His net worth is estimated to be $200 million, as reported by Binance on July 13, 2022.
Ordano's Social media connections:
What the crypto community expects from him in 2023
In 2023, the crypto community expects Esteban Ordano to continue to be a prominent figure in the industry and capitalize on the growth of Decentraland.
He is expected to be a leader in developing new and innovative blockchain technologies and continue to advocate for cryptocurrency.