Using private air travel is becoming the new normal among the wealthy class who doesn't want to own a private jet.
For the super-rich, the cost of flying private jet charter isn't a problem, privacy is something they cherish, no wonder they prefer to charter a private jet because of its advantages over commercial air travel.
Table of Contents
Difference between a private and commercial air travel
What is private air travel?
Private air travel is the use of private aircraft owned and managed by a company for personal transportation from one place to other another and from one country to the other
What is commercial air travel?
Commercial air travel on other hand refers to the use of commercially operated aircraft publicly used for the transportation of passengers.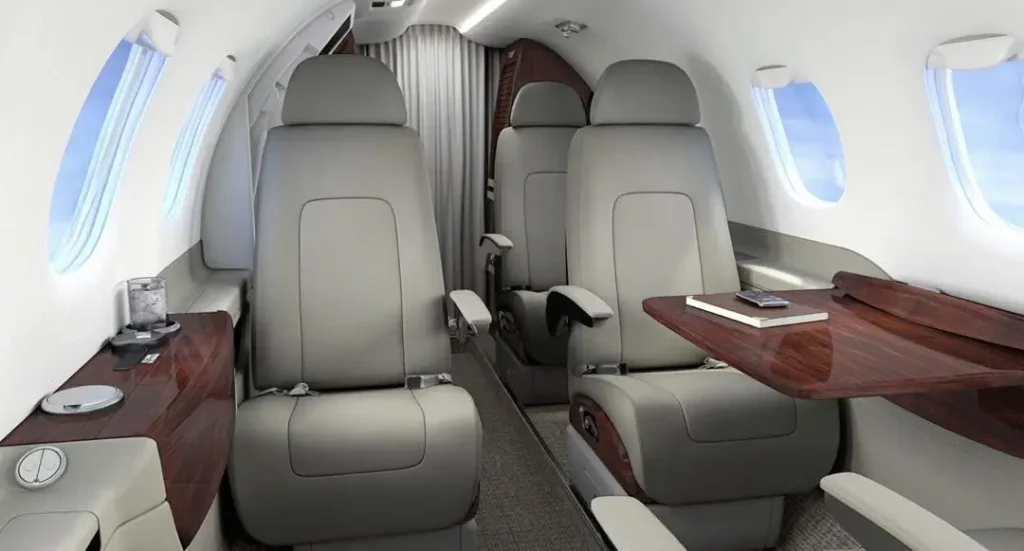 Commercial air travel operates on a scheduled basis, with airlines offering multiple flights per day to various destinations while private air travel provides greater flexibility and convenience.
Why charter a private jet?
Acquiring or flying a private jet offers a lot of merits, apart from the prestige that comes with it.
If you've got the money and need to execute business decisions through meetings with partners faster, flying a private jet should be your option.
And of course, owning a private jet comes with a lot of responsibilities including maintenance expenses, purchase of aviation fuel, hiring an experienced pilot, getting approval from a destination country to enter their airspace and getting a landing space among others.
These and others are some of the compelling reasons why the rich prefer to charter a private jet than fly the commercial one (that is prone to delay).
Below are some of the reasons why chartering a private jet is better than flying commercial air
Convenience:
Operators of charter private jets have their hangar and section dedicated to them. This offers their customers to bypass the long security lines that are peculiar to commercial airlines.
Private jet travel offers the convenience of being able to board the aircraft quickly. It enables users to save time and arrive at their destination relaxed and refreshed.
Unlike commercial air where passengers may be exhausted due to long queues and delays.
Flexibility:
Chartering a private jet allows travelers to choose their own flight schedule and destination, making it a more flexible option than commercial air travel.
Some charter private jet firms allow their customers to book and fly within the very shortest notice or time as little as one hour.
Stress-free
Flying privately is stress-free because you don't have to adjust to the annoying behaviour of some passengers which is peculiar to commercial flights.
You are able to focus and think rationally because there are no external distractions (unless you choose to be distracted).
Comfort:
Private jets are designed for comfort and offer a more luxurious and spacious experience compared to commercial air travel. There are comfortable seating arrangements
Sufficient and better food and drinks
One of the advantages of chartering a private jet is that you will have access to gourmet food and drinks and a more relaxed atmosphere.
Special treatment
The advantage of flying a private jet over commercial air is the executive treatment that charter airlines crew offer their passengers.
This can majorly be attributed to the fact that the crew has a few people to attend to. Sometimes, they attend to just one passenger who chartered the jet.
Privacy:
You may be wondering how private jet travel provides more privacy compared to commercial air travel.
Chartering a private jet can be likened to living in a private apartment where you have the compound to yourself, enjoy all facilities and share with no other person.
This gives you the privacy to talk to business partners, old short meetings why in the air.
This is one of the reasons wealthy individuals, like business owners, celebrities, and high-net-worth individuals value their privacy and security and they choose a charter private jet.
Time Savings:
If you hear someone ask: How does private jet travel save time compared to commercial air travel?
Tell them this:
Chartering a private jet can save time by allowing travelers to fly directly to their destination without having to make multiple stops or change planes, reducing the overall travel time.
The usual wait to screen all passengers and luggage on commercial air is not an issue when you fly by private air.
You are able to save time and do other things that are more important than enduring long queues when you fly a commercial air.
Efficiency:
The high-net-worth individuals prefer private jet travel because of their efficiency and top-notch professional services.
No delays, no excuse, they deliver more optimally than commercial air travel in all ramifications.
Cost savings:
It is more cost-efficient for a group of business executives to charter a private air.
Private jet charters can be cost-effective compared to the cost of purchasing individual commercial air tickets, especially for a group of business executives who are embarking on longer flights.
Conclusion:
The benefits of chartering a private jet are many, but the above are the most important ones.
If you are not on the list of private jet owners and if you value your privacy, and comfort, and want to travel faster and smartly, private air travel should be your option.