Last updated on September 25th, 2023 at 11:05 am
At 27 Samuel Bankman-Fried popular by his initials SBF, a son of a university professor launched a cryptocurrency exchange platform called FTX.
Less than four years of operations, FTX exchange crumbled and the founder turned from being a public speaker – who everyone adored at blockchain seminars and conferences – to living nearly a 'recluse' life in the Bahamas.
Table of Contents
Those whose monies are trapped in the now collapsed FTX native token FTT are digging for more details about SBF.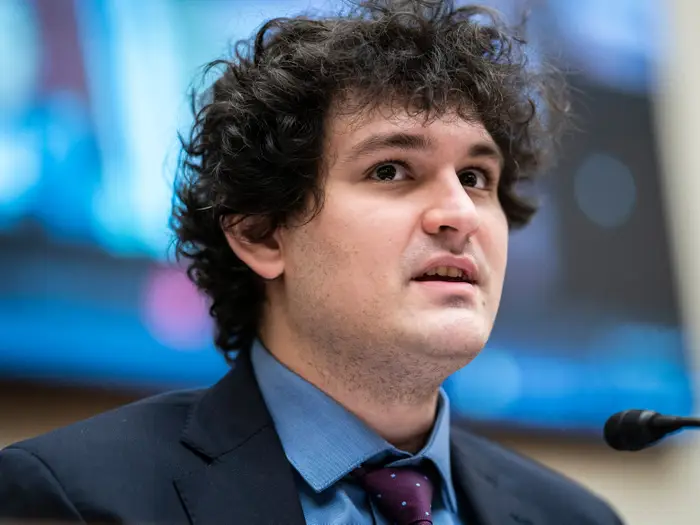 Who is Samuel Bankman-Fried? Did he and his team of friends – including his ex-girlfriend – manage the finances of FTT investors and buyers worth billions of US dollars to the point of collapse?
Here are what we know about the cryptocurrency billionaire whose net worth of over $16 billion evaporated within hours, it was described by Bloomberg as the greatest loss of wealth in human history.
Growing Up
Samuel Bankman-Fried is a blockchain investor born on March 6, 1992, and was raised by two Stanford Law Professors in the United States.
He wasn't just raised by two law professors, SBF was born on the campus of world prestigious university.
Education
The Alameda Research and FTX founder attended the prestigious Canada/USA Mathcamp, a five-week academic summer program for middle and high school students who are exceptionally brilliant in mathematics and give them more resources to explore their potential.
He also attended Crystal Springs Uplands School, a coeducational, college prep day school in Hillsborough, California, United States.
And at 18, Samuel Bankman got an offer to study Physics and a minor in Mathematics at the Massachusetts Institute of Technology, graduating in 2014.
At the time of writing, MIT is No. 1 on QS World University Rankings. No wonder his choice of study at the institution where he bagged a bachelor's degree in Physics.
Sam Bankman-Fried's Academic Family
SBF's dad is Professor Joseph Bankman, an American lawyer, currently the Ralph M. Parsons Professor of Law and Business at Stanford Law School.
His Mum is Barbara Fried, also an American lawyer who at the time of publication the William W. and Gertrude H. Saunders Professor of Law at Stanford Law School, US.
Stanford University – where his parents teach – is ranked No.3 as the best university in the World – and has consistently been among the best –
His aunty is Professor Linda P Fried, the first female Dean of Columbia University's Mailman School of Public Health.
As an employee
Bankman-Fried's career started as an intern Jane Street Capital, a proprietary trading firm, trading international Exchange Traded Funds (ETFs) in the summer of 2013.
After graduation, SBF returned to Jane Street Capital, where he was an employee for three years before quitting in September 2017.
He joined Berkeley Centre for Effective Altruism in October (the same year he left his first employer), in barely 30 days, he voluntarily resigned in November 2017 as a director at age 25.
When he resigned, his employers never knew that the young, vibrant, and ambitious SBF was taking a big dive into the global scene.
SBF as a founder
Bankman-Fried founded numerous firms, but the most global ones are 1) Alameda Research 2) FTX cryptocurrency trading platform, and FTX US.
After his exploit in the international trading of ETFs and briefly as a researcher, he moved to Hong Kong where he founded Alameda Research in November 2017, the same month he ceased to be an employee.
With its office in Central and Western, Hong Kong Island, Hong Kong, Alameda Research is a quantitative trading firm that provides liquidity in the cryptocurrency and digital assets market.
As of 2021, Alameda Researcher's founder is said to own approximately 90% of the company's shares.
As a young sharp, Bankman-Fried seized the opportunity of the higher price of bitcoin in 2018 by spearheading and brokering an arbitrage trade to move up to $25 million USD per day.
At the time, Japan was the hub of bitcoin and cryptocurrency, there were restrictions in his home country, the reason for his relocation to an Asian territory.
Founded FTX Exchange
Two years after he founded his first company- in April 2019, SBF moved quickly to launch a cryptocurrency derivatives exchange platform FTX and would later launch FTX.US exclusively designed for the US market.
In less than two years of the existence of the FTX exchange, it became the second-largest crypto exchange. FTX was competing favorably against the world's largest crypto platform Binance.
Bankman-Fried's Fall
As quickly as his companies moved up the ladder, so sudden the collapse of his company and his wealth in November 2022.
FTX was in financial trouble. All efforts to persuade Binance CEO Changpeng Zhao (CZ) to buy FTX failed because there was over $8 billion hole in the financial statement of the crypto firm.
And then came Friday, November 11, 2022, Bankman-Fried officially filed chapter 11 bankruptcy to end his sway at FTX.
Following the collapse of FTX and its subsidiaries, CZ has continued to admonish crypto traders and investors to embrace custodial wallet for their digital assets.
Bankman-Fried Net worth
At some point, Bankman-Fried wealth was valued at $26 billion, becoming one of the youngest crypto billionaires in the world.
However, his net worth dropped to $10.5 billion and following the collapse of his crypto empire, his net worth according to Bloomberg Billionaires Index on November 8, 2022, dropped massively by 94% in a day to $991.5 million.
Financial analysts at Bloomberg described the fall of his wealth as the largest one-day drop in the index's history.
Conclusion:
Within a couple of months, FTX exchange rose to become the second largest exchange in the world while its founder SBF grew to one of the most powerful crypto influencers in the industry.
Unfortunately, Samuel Bankman-Fried quickly fell from being an inspiration to many in the crypto industry to a man nearly reclusive man who is in search of safe haven to hide his head.