Black Friday is a day when people can purchase items at a discounted price. The special deal season has its origin in the United States but has become a popular shopping period in many other countries.
That season is here!
Many stores offer huge discounts and sales on Black Friday to attract customers. Some stores even open earlier than usual to accommodate people who want to get their hands on superb deals before everyone else.
Some even offer special discounts that are only available on Black Friday. If you're looking for a bargain during this time, you'll be able to find them!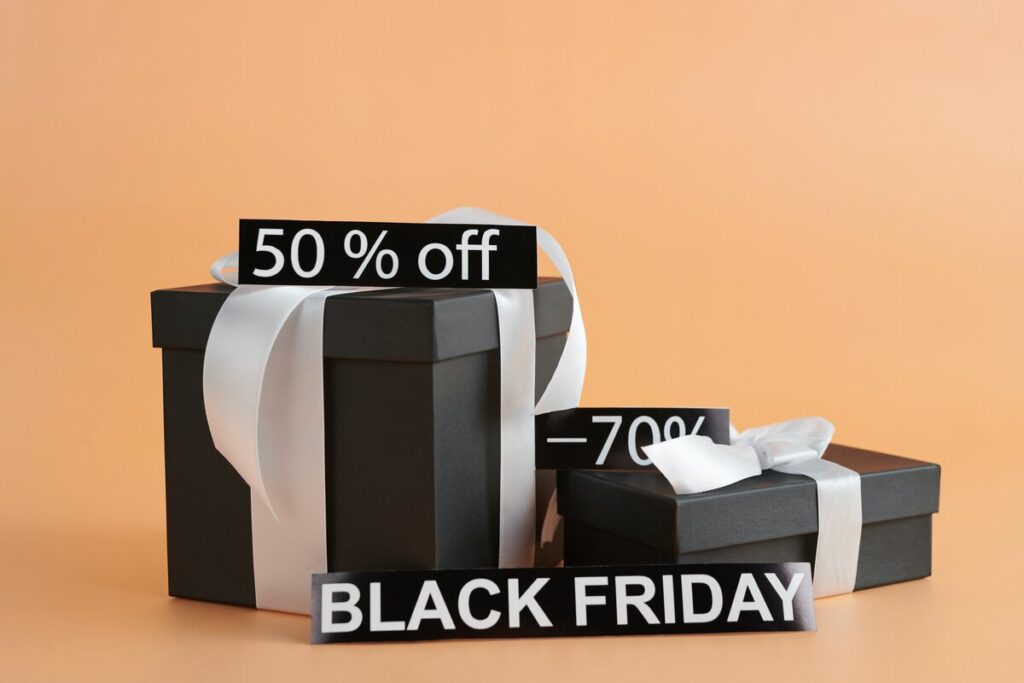 The Sunshine State may not be among the top U.S states where residents search for special deals the most, there are many stores spread across the state that are ready for the upcoming holiday shopping season.
Popular stores for Black Friday deals in Florida
There are a number of different places where you can find Florida Black Friday sales deals and retailers that consistently offer quality products are usually in high demand.
Bed Bath and Beyond
Bed, bath, and beyond are the ultimate destination for your home needs. They have bedding to kitchenware, to make your home comfortable and stylish.
They offer amazing deals on vacuums, small kitchen appliances, sheets and bedding, cookware, fitness gadgets, smart home gadgets, and more the Black Friday.
This year's deal is a whopping 50% off on everything in-store at Bed, bath, and beyond! It's a great time to stock up on some new items for your holiday decorations.
Bealls Florida
Bealls Florida is a retail store in the United States that offers footwear, clothing, and men's and women's accessories.
The company also provides home furnishings and giftware. Bealls Florida has been in business for more than 100 years.
It started with one store in Bradenton, Florida; William H. Beall opened that in 1915
Bealls Black Friday 2022 sale begins at 6 pm on Thanksgiving day and they are giving out over 500 BeallRingers (their version of doorbuster).
The deal includes a $10 off $25 coupon, plus a 60% off coupon on clearance items, bringing your savings up to 92%!
The Bealls Black Friday ad features deals on men's and women's clothing, housewares, and fashion accessories on its site: beallsflorida.com. They will also offer free shipping with any $75 purchase on their website.
Belk
Belk is the most popular department store in Florida. They have been around for over a hundred years, and during that time they have become a staple in many Floridian households.
They are a great place to shop for clothes and shoes, but they also offer an amazing selection of household goods such as linens, home decor items, and even furniture!
Belk has the most extensive selection of high-end brands like Coach and Calvin Klein. You'll find everything from name-brand clothing to designer handbags and accessories.
Belk's Black Friday 2022 sale starts on November 18 and runs through November 26 (in-store and online, apart from Thanksgiving Day when stores will be closed).
During this time, you can find deals on robot vacuums, apparel, holiday pyjamas for the family, toys, luggage, tech gadgets, and more. Plus, if you opt to pick up your orders in-store, you have the chance to win Belk gift cards.
Sam's Club
Sam's Club has been offering Black Friday deals for over 30 years. It is a great way to save on all of your holiday shopping.
With so many deals and discounts, you can get the gifts you want and save money simultaneously!
This year's Black Friday sales start from November 24 through November 27. Sam's Club offers deals on everything from the Xbox Series S to Disney eGift Cards and amazing deals on the latest tech, like OLED and QLED TVs, soundbars, VR headsets, and fitness watches.
Nordstrom
Nordstrom is a well-known retailer of high-quality, luxury products. They offer a wide range of clothing, accessories, beauty products, home furnishings, and electronics.
They have over 200 stores in the US and Canada and an online store. Nordstrom offers a great selection of seasonal clothing for women and men. Their designers include Michael Kors, Rebecca Taylor, Ralph Lauren, and Calvin Klein.
Nordstrom 2022 Black Friday starts on November 18. Nordstrom put a whopping 39,000+ items on sale for Black Friday.
Some of the best deals include denim, shoes, fall fashion, end-of-summer wardrobe essentials, and business attire.
The store offers a wide range of products, including luxury brands such as Louis Vuitton and Hermes. They also carry an array of quality merchandise at affordable prices.
J Crew
J Crew has been around since 1989 and is still strong. It's one of the most famous brands for women and men, and its clothes are known for their quality.
You can find them at J Crew if you're looking for a leather jacket, jeans, or a new pair of jeans.
With everything from button-up shirts and chinos to jeans, sweaters, and accessories, J.Crew is one of the most reliable places to find classic casual clothing at fair prices.
CVS Pharmacy
CVS is the largest retail drugstore chain in the US. It was founded by Alex Shnaider and Vladimir Fetisov in 1963.
The company has been around for over 50 years and has grown to be a multi-billion-dollar corporation.
CVS Pharmacy is still one of the most popular companies among consumers, even though it does not offer any health insurance plan for its employees or customers.
The pharmaceutical store offers many services, including prescription drugs, health care products like vitamins and supplements, beauty products such as makeup applicators, hair accessories such as combs and brushes, household items like toilet paper and cleaning supplies, etc.
The company also sells food items such as pizza dough and homemade pastries from local bakeries across America.
CVS pharmacy is the ideal place to save on medications this holiday season. Their Black Friday sale will help you get the most out of your shopping experience with great prices and deals on hundreds of products, including vitamins and supplements, toiletries, beauty products, household items, and more,
Best Buy
Best Buy is one of the largest retailers in America, and it sells a wide range of products under its private brand from its stores in Florida.
Best Buy was founded in 1966 by Richard M. Schulze. It offers a wide range of services, including electronics repair, home services, technology support and repairs, consumer electronics repair services, home appliances repair services, and computer repair services.
Best Buy Black Friday is when shoppers look for the best deals on electronics, appliances, and other products.
Some of the best buy Black Friday 2022 include; up to $500 off select Intel laptops and accessories, up to $330 off Microsoft, Lenovo, and Samsung tablets and accessories, and up to 50% off select video games for PC and consoles.
Macy's
Macy's is one of the largest department stores in the United States, and it's a long-standing tradition to celebrate the holiday season by shopping at the department store.
Macy's Black Friday offers clothing, shoes, cosmetics, jewellery, and electronics discounts.
Macy's Black Friday sale runs from November 20 through November 26. Macy's will open at 6 am and close at 11:59 pm on Black Friday. Store hours may vary by location.
Target
Target has been a leading retailer of discount, high-quality goods since 1962. The company's stores and online stores offer an array of merchandise, including clothing, furniture, home goods, electronics, and more. Target offers free shipping on all orders over $50.
Target's Black Friday sale began on Monday, October 10, and will run through Thanksgiving week.
Shoppers can expect deals on everything from gadgets to home essentials for up to 50% off at its Florida stores.
Kohl's
Kohl's is one of the largest retailers in the United States, with over 1,200 stores across the country.
The company was founded in 1962 by H. Lee Criswell, and it's been steadily expanding since then.
It has a wide variety of products; you can find just about anything from electronics to apparel, furniture, and home goods at Kohl.
Kohl's Black Friday 2022 starts on November 20. It will begin at 5:00 am and end at 10:00 pm. You can expect great deals on everything from electronics to clothing and more!
You can earn some extra Kohl's cash, too. "All customers can take an extra 20% off their purchase and earn $10 Kohl's Cash for every $50 spent,"
Conclusion
While the above stores are synonymous with Black Friday deals in Florida and other states across the U.S, there are other stores that have rolled out 2022 black Friday products in the sunshine state.
They include Capital One Shopping; Premier Outdoor USA (which started its deals on November 11 for buyers to enjoy a 50% discount on everything); Ashely Furniture, and Simon holiday deals among others.
Black Friday is one shopping season of the year when you can get great deals on electronics, clothing, and other items.