For eight years of his administration, ex-President Muhammadu Buhari released a total of N4.28 trillion as 13 percent derivation revenue to the oil-producing states. Delta State received the highest: N1.26 trillion.
Table of Contents
How much did each state receive?
According to data obtained from FAAC and complied by InfomediaNG team, here is the total amount each of the 10 oil-producing states received from the Federal Government between June 2015 to May 2023:
Delta: N1.26 trillion
Akwa Ibom: N1.03 trillion
Bayelsa: N813.7 billion
Rivers: N787.5 billion
Edo: N141.6 billion
Ondo: N131.7 billion
Imo: N67.1 billion
Abia: N42 billion
Anambra: N9.61 billion
Lagos: N4.11 billion
Statistical analysis of what each state collected within 8 years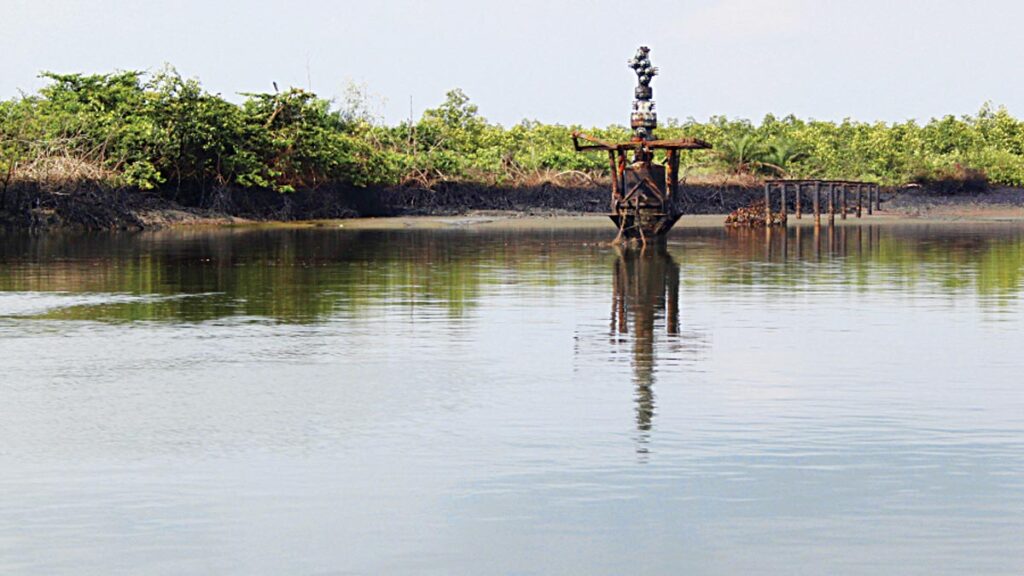 Delta State got approximately 29.44% of the 13% derivation paid under Buhari's administration
Akwa Ibom State received 24.07% of N4.28 trillion paid out with the year under review
Bayelsa got 19.02%
Rivers received approximately 18.411% of N4.28 trillion
Edo got 3.3084% of N4.28 trillion
Ondo received 3.08% of N4.28 trillion in eight years
Imo received approximately 1.57% of N4.28 trillion between June 2015 to May 2023
Abia: 0.98%
Anambra got approximately 0.2248% N4.28 trillion during Buhari's administration
Approximately 0.09607% of N4.28 trillion went to the purse of Lagos.
Wondering what 13 percent derivation is about?
13 percent derivation revenue in Nigeria context refers to the principle enshrined in Nigeria's constitution and stated in the Federal Account Allocation Committee (FAAC) whereby 13% of the revenue accrued from oil and gas production in any state is allocated directly to that state every month for development.
Note: Some states such as Kogi and Gombe were added to the list under the Buhari-led government.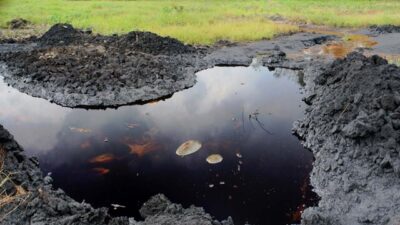 Purpose Of 13 Percent Derivation Revenue
to address the environmental degradation,
to tackle infrastructural challenges,
to address other negative impacts of oil exploration and exploitation in the oil-producing states
to ensure that the oil-producing states receive additional funds to cater to their unique challenges
to promote development in these areas.
How effective is 13 percent derivation to the recipient states?
Over the years most of the funds are either not deployed by state governors to make an impact on the lives of their people or are mismanaged for selfish interest.
For instance, the highest-earning state Delta is the second most indebted state in Nigeria after Lagos as of the end of 2022, according to sub-national debt reports of the Debt Management Office.
The report revealed that the debt of nine out of 10 of the oil-producing states in this report rose from N2.04 trillion in December 2015 to N3.35 trillion by the end of June 2022. They borrowed a total of N1.31 trillion within seven years, adding to their debt burden.
The nine states that borrowed despite their earnings from derivation revenue are:
Lagos:
domestic debt: from N218.54 billion in 2015 to N797.31 billion by June 2022.
Foreign debt: from $1.21 billion in 2015 to $1.27 billion by June 2022.
Delta:
domestic debt: from N320.61 billion in 2015 to N378.88 billion in June 2022.
Rivers:
from N134.97 billion domestic debt in 2015 to N225.51 billion by June 2022.
Edo:
Foreign debt: from $168.19 million to $268.31 million
Akwa Ibom:
Abia
Ondo
Imo
Bayelsa