Last updated on July 25th, 2023 at 10:43 pm
The ban on cryptocurrency by the Central Bank of Nigeria (CBN) on February 5, 2021, gave millions of Nigerians the push to further explore the financial possibilities of digital currencies.
Although cryptocurrency which is backed by blockchain technology has been in existence since 2009, when the unknown Satoshi Nakamoto claimed to have invented it, the world paid little attention to the unseen coin until early 2011 when it began to get the attention of a few people.
Table of Contents
Its expansion in 2017/2018 changed the story completely. Today, Nigeria is among the top 10 countries in its adoption
And the apex bank is bringing back a blockchain-backed digital currency to the financial space in Nigeria, it called it eNaira.
Facts about eNaira
Critical things you need to know about the eNaira, here is a quick fact about Nigeria's blockchain project:
Digital name: eNaira
Idealization on blockchain by CBN: 2017
Ban of cryptocurrency trading: February 2021
CBN's public statement on eNaira: July 22, 2021
Official launch date: Monday, October 25, 2021 (the initial launch date was October 1, 2021, but it was postponed
Technology: Blockchain
Category: Central Bank Digital Currency (CBDC)
Open-source project: Hyperledger Fabric
Stages: 4
Technical Partner: Barbados-based firm Bitt Inc.
Bitt Inc CEO: Brian Popelka
Issuer: Central Bank of Nigeria (CBN)
CBN governor: Godwin Emefiele
Mode of operation: Via digital wallet
Launch of enaira portal: September 28, 2021
CBN's eNaira Wallet On App Stores
The apex bank on Monday, September 20, 2021, made it known that eNaira wallet app will be available on app stores beginning from October 1, when the digital currency will be launched.
The Central Bank of Nigeria says the e-naira which is set to be launched on October 1, 2021, is a legal tender equal to the value of the naira and thus must be accepted as a form of payment by all merchants and business outlets.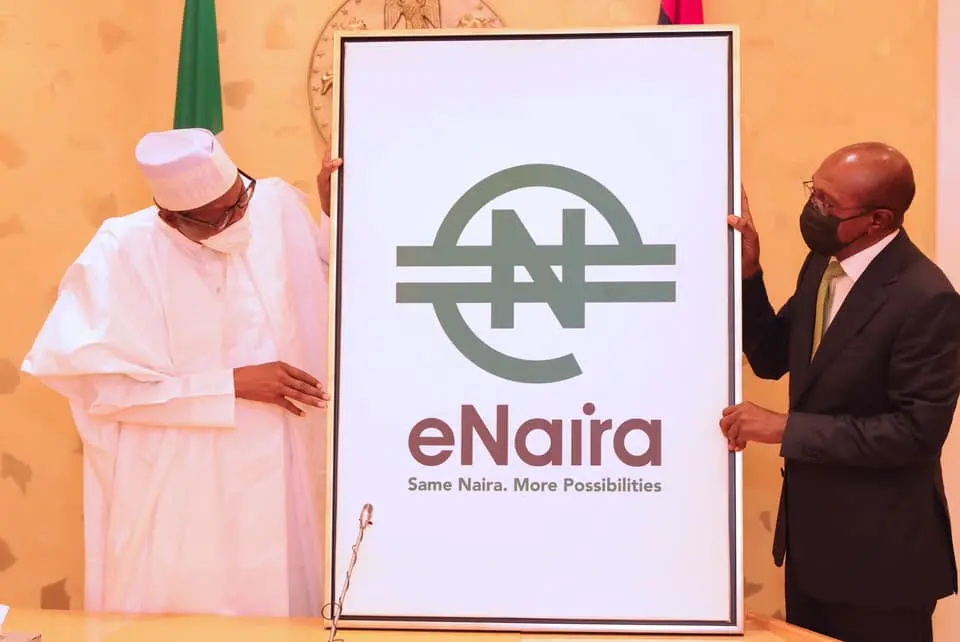 The CBN Director, Payment System Management, Mr. Musa Jimoh, stated this while featuring on the 'Business Morning' programme on Channels Television.
Why eNaira?
The CBN governor who spearheaded the launch of the digital form of Naira is Godwin Emefiele. He speaks in this video about the benefits of the eNaira:
Merchants Must Accept It
Jimoh said the liability of the e-naira money is directly on CBN "which is similar to the cash you hold" and must be accepted by everyone.
Will the eNaira replace the use Naira notes? How will it be used, who will be the gainer? Is it a cryptocurrency by the CBN?
CBN's New Policy on Digital Coin
Despite the restriction put in place by the CBN, which led to the suspension of Naira deposits by major exchange platforms, some Nigerians continue to use Peer-to-peer platforms or P2P to buy goods from e-commerce platforms from abroad. They continue to use P2P to enhance their importation business.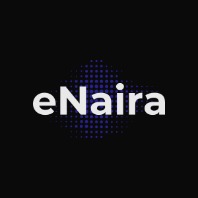 Some of the crypto popular among Nigerians include Bitcoin, Ethereum, Litecoin, Dogecoin, and Binance Coin among others.
Recall that the Governor of CBN Godwin Emefiele at a Senate hearing in February 2021, described cryptocurrency and blockchain as "money out of thin air."
The CBN made a dramatic U-turn on July 22, 2021, when it announced that Nigeria would be designing its own digital currency.
To buttress Emefiele's point, the banks' Director of Information Technology Rakiya Mohammed, said that the apex bank had actually begun research on the Central Bank digital currency (CBDC) in 2017.
Launch of eNaira after crypto trading restrictions
In February 2021, when the Central Bank of Nigeria banned cryptocurrency trading, blockchain enthusiasts in Nigeria embraced P2P platform to carry out transactions.
In fact, some of them were able to find their way around the challenges and use cryptocurrency to carry out importation transactions by using cryptocurrencies.
Financial institutions that get a percentage in transactions fee through bank charges became the loser.
Meaning, the restriction or banning of crypto-related transactions in Nigeria didn't stop the crypto traders from doing business.
In fact, it made them wiser and gained more knowledge about the possibilities of using crypto for more businesses, some of the things they didn't know until the CBN's ban.
CBN already knows that if it failed to take action by embracing digital currency through CBDC eNaira, cryptocurrency traction may erode the value of naira which is already in a bad state.
Without doubt, the plan to launch eNaira will come up on October 1, 2021, to commemorate Nigeria's independence. According to the apex bank, eNaira will be on an open-source known as Hyperledger Fabric.
What is Hyperledger Fabric?
The Hyperledger Fabric is an open-source project which acts as a foundation for developing blockchain-based applications, solutions, and products aimed for use within private enterprises.
So…
What Are The Adoption Stages?
The Central Bank Digital Currency (CBDC) eNaira will undergo four stages, they are:
Design and Creation
Distribution and Licence
Deployment Through Transaction
Regulation and Monitoring
Design and Creation
The CBN through a sign of contract with a blockchain company based in Barbados Bitt Inc is responsible for the design, creation, and storage of eNaira
Licence and Distribution
The CBN will be in charge of licensing financial institutions which could be likened to forex licence, the distributions and use by Nigerians and business owners will begin.
Deployment Through Transaction
At this stage, individuals and business owners will be able to use it even without a bank account to carry out real-time financial transactions via their CBDC wallet.
Regulation and Monitoring
eNaira is a liability of Nigeria's apex bank, as such it's subjected to regulation and monitoring, unlike cryptocurrency which is controlled by no one.
Difference Between eNaira and Bitcoin
The eNaira will be issued by the Central Bank of Nigeria, which means that it is a blockchain-backed digital currency that will be monitored by the government.
CBN can monitor your eNaira transactions, and how many transactions you executed and you could be restricted if you exceed the limit.
Cryptocurrencies, on the other hand, are also blockchain-backed coins, but they are not controlled by the government. Its distribution is decentralised which is open to anyone to participate.
| | |
| --- | --- |
| eNaira | Bitcoin |
| Is owned by Nigeria's government | No one owns |
| Liability of the CBN | Liability of nobody |
| No limit to transactions unless crypto exchange limit what can be transacted on its platform | The owner of transactions can be identified |
| Transaction can not be exceeded | The transaction can not be exceeded |
Who is the technical partner of the project?
A Barbados-based blockchain company Bitt Inc is designing the CBDC for Nigeria. Nigeria isn't the company first or second, where it would be undertaking blockchain-related projects.
For instance, it implemented CBDC for Eastern Caribbean Central Bank (ECCB) in April 2021.
Mr Brian Popelka is the Chief Executive Officer of the company. And on October 1, 2021, eNaira will be launched by the CBN cum Bitt
In an interview published by TheCable: Bitt CEO believed that digital currencies are the next step in the evolution of money.
He was quoted as saying, "Most countries have their own currency, which mainly comes in two forms – (1) physical notes and coins, and (2) electronic money, which financial institutions hold as reserves to fractionally back deposits, which are in turn used by the 'banked' population via debit and credit cards, online banking, ATMs, wire transfers, and mobile banking applications, for example.
He said that the fact that most transactions take place in electronic form in the global market could still leave some people unbanked, "cash as their only option."
Benefits of eNaira to businesses in Nigeria
Below is a list of what business owners and the rest of Nigerians should know about Nigeria's own CBDC:
1) It will service millions of merchants in the importation and other international transactions
2) eNaira can be used to collect payments online
3) The project which is being undertaken by the Central Bank of Nigeria is a blockchain-backed digital currency
4) It is a retail CBDC
5) It will enable even Small Business Enterprise to transact in Nigeria's Central Bank Digital Currency (CBDC)
6) Stakeholders who will find the eNaira useful in their day-to-day financial needs including the CBN, financial institutions, businesses, and consumers of goods and services
7) Through the use of financial software, it will lower the cost of sending and receiving money as well as enhance financial inclusion
8) It is going to give Nigerians, most especially the unbanked greater access to financial services
9) It will be low-cost to use the eNaira to perform financial transactions than the conventional paper naira which has been in existence since January 1, 1973
10) It is going to be a real-time payment
11) eNaira will run on a blockchain network known as Hyperledger Fabric Blockchain, which will still be under the control of the apex bank.
12) It will enable households, businesses, and other stakeholders the ability to transact digitally, with or without a bank account.
13) It will reduce cash handling of cash, according to CBN, by 5-7 per cent.
14) Since it's a digital currency, ewallet will be created for users to keep their coins to be able to receive and send money
15) It will improve payment service on e-commerce platforms.
This means you don't need to open a bank account to be part of the eNaira.
16) The eNaira will not be in any way connected to your conventional bank account, however, you can fund your eNaira wallet if you so wish through your bank account.
17) According to the CBN, eNaira will improve revenue and tax collection
18) It is a power of blockchain, meaning it may not necessarily improve the value of the naira notes if the apex bank failed to improve on its forex and economic policies
19) eNaira is not going to wipe off the Naira, but a step to digitise the Nigerian currency as a measure to limit the threat cryptocurrency poses to the fiat currency
20) The CBN which is the issuer will find it easier to monitor transactions on the Hyperledger Fabric Blockchain