Last updated on September 22nd, 2023 at 05:49 pm
Roy Fenton was the first governor Central Bank of Nigeria at inception but Aliyu Mai-Bornu was the indigenous CBN Govenor while Yemi Cardoso is incumbent governor of the apex bank.
So, the CBN has produced 12 governors since the apex bank came into existence in 1958. Apart from being the sole issuer of the Nigerian currency, naira, the CBN has many roles in Nigeria's monetary system.
It also ensures price and monetary stability, and keep other financial institutions in Nigeria on their toes among other responsibilities of the CBN.
Table of Contents
That said, it's on record that the first CBN governor was Roy Pentelow Fenton, a Briton.
He was in charge of the financial activities of Nigeria till the legislation for the establishment of the Central Bank in Nigeria was endorsed by Nigeria's House of Representatives in March 1958 through an Act (known as CB Act, 1958) giving the way for the full operation of Central Bank of Nigeria on July 1, 1959.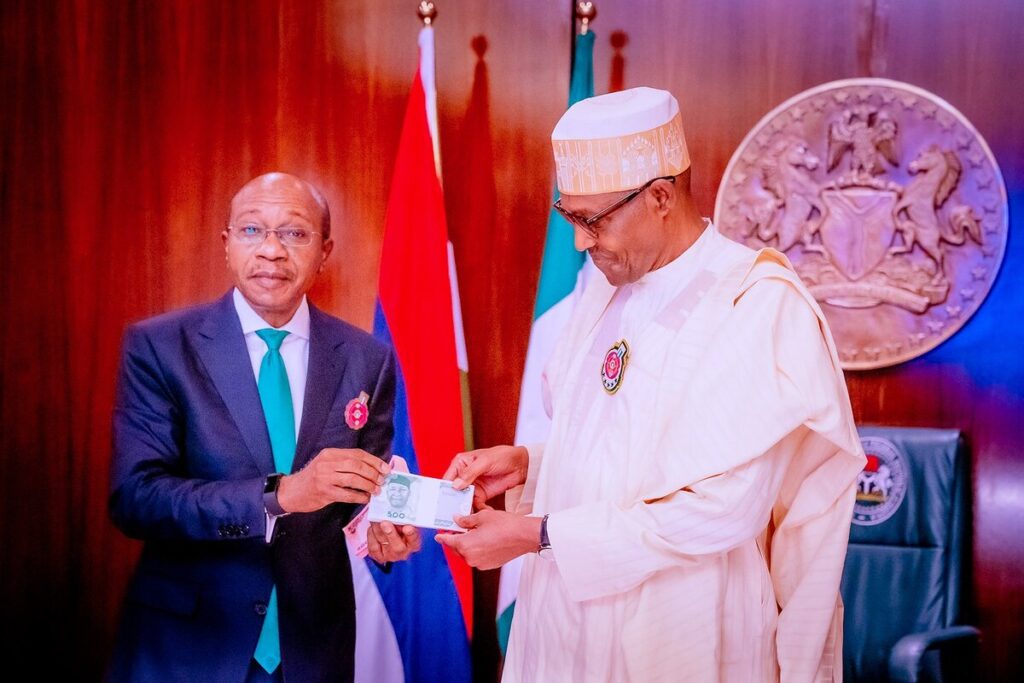 Roy was in charge of CBN till July 24, 1963, which was three months before Nigeria became a republic.
Since then, there have been several changes and amendments to accommodate and give legal backing to the functions of Nigeria's apex bank.
Some of them include Banking Decree 1969, Banks and Other Financial Institutions (BOFI) Decrees 24 and 25 of 1991, 1997 and 1998 amendments, and CBN Act of 2007 among other Acts empowering the apex bank to carry out monetary roles and regulations.
Governors of CBN from 1958 to date
In this article, we take a look at the leadership of Nigeria's apex bank from 1958 to date.
1) Roy Pentelow Fenton
Roy Pentelow Fenton is the first CBN governor. He was appointed by the colonial administration to be in charge of the financial activities in Nigeria. Roy was in office from July 24, 1958, till July 24, 1963.
2) Aliyu Mai-Bornu  
Alhaji Aliyu Mai-Bornu  (late) is the first indigenous CBN governor in Nigeria. He succeeded Roy as he resumed office on July 25, 1963, till June 22, 1967. He was appointed by the government of Alhaji Tafawa Balewa.
Mallam Mai Bornu was a qualified English teacher in Yola, the present-day Adamawa State before he left for Bristol University in the United Kingdom where he bagged a degree in Economics
He died on February 23, 1970. As a sign of honour, Mai-Bornu is one of the prominent figures that appear on the 1000 naira note when the note was introduced in October 2005 by the administration of former President Olusegun Obasanjo.
3) Clement Nyong Isong
Dr Clement Nyong Isong (late) was an Economics scholar who got the Ford Foundation and Rockefeller scholarships to study Economics at the Iowa Wesleyan College, Iowa, in the United States of America.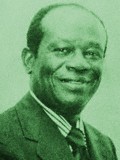 In 1954, the same year he bagged a degree in Economics, he proceeded to Howard Graduate School of Arts and Sciences, Massachusetts, USA, for his Master and Doctorate Degrees in Economics.
He subsequently was employed as an Assistant Economist at the Federal Reserve Bank, New York, but he came back to Nigeria to contribute immensely to his fatherland and chose the University of Ibadan, where he lectured in Banking and Economics.
He would later be appointed as the governor of the Central Bank of Nigeria by the military regime of Gen Yakubu Gowon in the heat of the Nigeria Civil War on August 15, 1967, till September 22, 1975.
Isong He was the CBN governor for eight years.
After leaving office as the CBN governor, Clement Isong joined the second republic politics and became the first civilian governor of the old Cross River State.
He was the first person to rule as a governor of CBN and governor of a state. Dr Isong died on May 29, 2000.
4) Adamu Ciroma
The 4th CBN governor was Mallam Adamu Ciroma (late). He served from September 24, 1975, to June 28, 1977.
After leaving office in 1977, he joined active politics where he served as the secretary of the National Party of Nigeria (NPN) and was later appointed by the civilian administration of Alhaji Shehu Shagari as Minister for Industries, Agriculture.
Several years after the end of the second republic, the administration of Olusegun Obasanjo brought in back and appointed Mallam Ciroma as the Minister of Finance, a position he held from June 1999 till May 2003.
Adamu Ciroma died on July 5, 2018.
5) Olatunde Olabode Vincent
Ola Vincent, an economist was the 5th CBN governor who served from June 28, 1977, till June 28, 1982. Before Mr. O.O. Vincent became the governor of CBN, he served as Vice President of the African Development Bank (AfDB) between 1966 to 1973.
Ola Vincent died on September 3, 2012.
6) Abdulkadir Ahmed
Alhaji Abdulkadir Ahmed (late) was the longest-serving CBN governor. He served under four governments: Shagari's government (under which he was appointed on June 28, 1982), Muhammadu Buhari's regime, Ibrahim Babangida's regime and Sani Abacha regime, which eventually replaced him on September 30, 1993.
Before his appointment as the apex bank governor, he had served as the first commissioner for finance in Bauchi State from March 1976 to June 1977.
Abdulkadir Ahmed died in 1997.
7) Paul Agbai Ogwuma
Dr. Paul Agbai Ogwuma is a seasoned banker, Chartered Accountant and Administrator, who was at a time the Managing Director and the Chief Executive Officer of Union Bank of Nigeria before he was appointed as the Governor of Central Bank of Nigeria on October 1, 1993, by the military regime of Gen. Sani Abacha.
Dr Paul also served under the military regime of Gen. Abdulsalami Abubakar. The civilian government of Obasanjo replaced him on May 29, 1999, on an assumption of office as Nigeria's president.
He hails from Abia State, born on April 24, 1932.
8) Joseph Oladele Sanusi
Chief Oladele Sanusi became the 8th CBN governor on May 29, 1999. He was among the first set of appointees announced by the civilian administration of Chief Olusegun Obasanjo after the return of Nigeria from the military to a democratically elected government.
He is an accomplished Accountant and Banker within and outside Nigeria. In 1978, he was appointed as the first Chief Executive of the Securities and Exchange Commission.
Before his appointment as the CBN governor, he was at the United Bank for Africa (UBA) as the Managing Director and Chief Executive of one of the biggest banks in Nigeria.
And also served in the same capacity as MD/CEO at the First Bank of Nigeria where he retired before Obasanjo brought him back as serve the governor of Nigeria's apex bank.
Joseph Sanusi was born on September 24, 1938. he hails from Ogbagi-Akoko in Ondo State.
9) Chukwuma Charles Soludo
Charles Soludo, a Professor of Economics, became the 9th governor of CBN on May 29, 2004, having served as the Chairman of the National Economic Empowerment and Development Strategy (NEEDS) under the same administration of Obasanjo.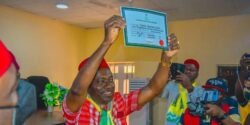 He is a renowned economist whose economic solutions and programmes were instrumental in developing microeconomic development in a few countries, including Singapore.
Soludo was the youngest Professor of Economics at the University of Nigeria
Some of the global organisations he had worked with include United Nations Economic Commission for Africa, Addis Ababa, UNCTAD, the European Union (EU), Organisation for Economic Cooperation and Development (OECD); United Nations (UN) New York, and the United States Agency for International Development (USAID) among others.
Soludo was also the former Economic Adviser to President Obasanjo and the Chief Executive of the National Planning Commission (NPC).
As a CBN governor, he embarked on the consolidation of financial institutions in Nigeria, thereby making them stronger to subdue any financial crisis.
Soludo is the second Nigerian to become CBN governor and a state governor on March 17, 2022, as he was sworn in as the fifth Governor of Anambra State.
Professor Soludo whose tenure as CBN governor elapsed on May 29, 2009, was born on July 28, 1960.
He hails from Aguata Local Government Area of Anambra State, South-East, one of Nigeria's 6 geopolitical zones that has clamouring to produce the 2023 president of Nigeria.
10) Sanusi Lamido Sanusi
Mallam Sanusi Lamido Sanusi, a former Managing Director of First Bank of Nigeria (FBN) was appointed as the CBN governor on June 3, 2009.
He was suspended on February 20, 2014, after accusing the administration of Goodluck Jonathan to remit $20 billion in revenue from oil sales to the federation account.
In response to cover up, the regime also accused him of financial recklessness and misconduct, which the government used as a basis for sacking him.
Sanusi is reputed for bringing the most radical reforms into the banking sector in Nigeria, including the Bank Verification Number (BVN) and fighting to make Nigeria's CBN independent from the ruling government.
He was the former Chief Risk Officer at UBA and FBN
11) Godwin Emefiele
Godwin Emefiele was the governor of the Central Bank of Nigeria until his "sacking" by President Bola Tinubu on Friday, June 9, 2023.
Before his appointment on June 3, 2014, he was the Group Managing Director of Zenith Bank Plc, one of the biggest banks in Nigeria and Africa.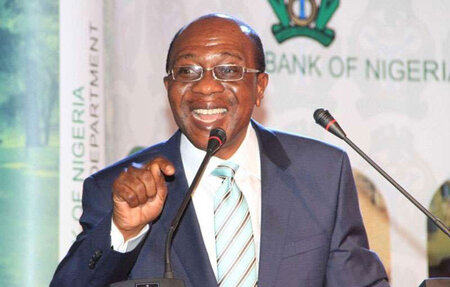 His five-year term as CBN governor elapsed on June 3, 2014, but President Muhammadu Buhari announced his reappointed on May 9, 2019, for another five-year term.
Emefiele's tenure as the CBN governor is mixed with the good and the bad. The good is that his tenure witnessed a lot of intervention programmes like the Anchors Borrowers Programme (ABP), Private Sector Accelerated Agriculture Development Scheme (P-AADS), 100 for 100 policy to boost local productions, and other CBN-SME loans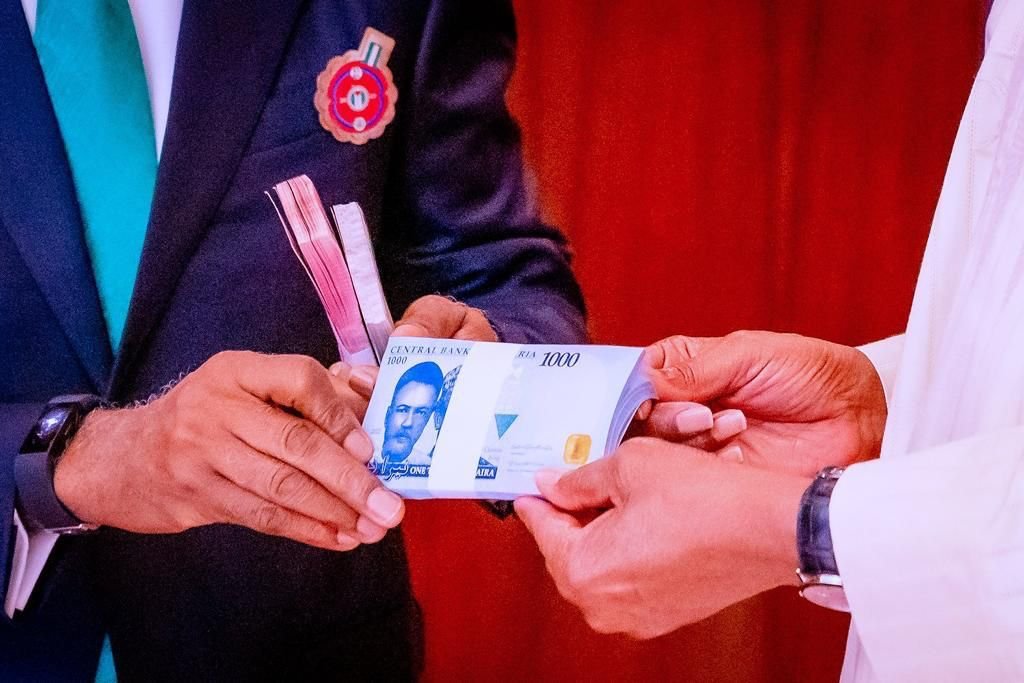 Despite the economic programme introduced by the Emefiele leadership, he got himself into the political web.
The former university lecturer was engulfed in political drama as he obtained the NGN100 million APC presidential nomination form while in office as the head of Nigeria's apex bank. He denied purchasing the form.
He becomes the first CBN governor to register as a member of the ruling party while serving as the governor of the apex bank.
According to The Punch, he's challenging those who claimed he needs to resign before purchasing the presidential form.
During his tenure, the exchange rate of naira against other currencies has been terrifying. The USD/NGN was less NGN200 at the time he assumed office.
But right now (Wednesday, November 27, 2022), it's USD/NGN770 in the parallel market, the most accessible market among Nigerians who need FX for essential needs outside the country.
As the governor of Nigeria's apex bank, Emefiele announced the redesign of NGN200, NGN500, and NGN1,000 bank notes on October 26, 2022.
Despite criticism that trailed the announcement, Buhari and CBN team officially launched the new naira notes on November 23, 2022.
12) Olayemi Michael Cardoso
On Friday, September 15, 2023, President Bola Tinubu approved the nomination of Dr. Olayemi Michael Cardoso as a replacement for the suspended Godwin Emefiele.
Cardoso assumed office on Friday, September 22, 2023, in acting capacity.
Cardoso's nomination is subject to the confirmation of the Nigerian Senate. He's a former commissioner in Lagos state when Tinubu was a governor. He was also the former Chairman of Board of Directors of CitiBank, Nigeria.
When confirmed, Yemi Cardoso will become the new Governor of CBN and the 12th CBN Governor.
Acting Governors of CBN
Sarah Alade
It's on record that since its establishment no woman has ever headed the CBN except Mrs Sarah Alade who served in an acting capacity from February 20, 2014, till June 3, 2014, became the first woman to head CBN since 1958.
Mrs Sarah was deputy governor of the apex bank before he was appointed by former president Goodluck Jonathan after his administration sacked Alhaji Sanusi Lamido Sanusi for accusing the PDP-led government of financial misappropriation.
Mrs Sarah was in office till June 3, 2014, when a new governor was appointed.
Folashodun Adebisi Shonubi
On the day Godwin Emefiele was suspended by President Bola Tinubu, Deputy Governor, Operations Directorate, Folashodun Adebisi Shonubi, was directed to take over in an acting capacity pending the conclusion of the investigation into the activities of the suspended ex-governor.
Recap:
Nigeria has produced 12 CBN governors since 1958, one foreigner and 11 Nigerians, one of them is a woman (acting capacity).
See the summary of past and present CBN governors in Nigeria from 1958 till date in the table below:
Roy Fenton: July 24, 1958 – July 24, 1963
Aliyu Mai-Bornu: July 25, 1963 – June 22, 1967
Clement Isong: August 15, 1967 – September 22, 1975
Adamu Ciroma: August 24, 1975 – June 28, 1977
Ola Vincent: June 28, 1977 – June 28, 1982
Abdulkadir Ahmed: June 28, 1982 – September 30, 1993
Paul Ogwuma: October 1, 1993 – May 29, 1999
Oladele Sanusi: May 29, 1999 – May 29, 2004
Chukwuma Soludo: May 29, 2004 – May 29, 2009
Sanusi Lamido Sanusi: June 3, 2009 – February 20, 2014
Sarah Alade (Acting): February 20, 2014 – June 3, 2014
Godwin Emefiele: June 3, 2014 – June 9, 2023 (suspended)
Folashodun Shonubi (Acting): June 9, 2023 – to date
Olayemi Michael Cardoso: September 15, 2023 to date