Application forms for the newly launched Imole Youth Corps will be available in all local government areas of Osun State on Friday, February 17, 2023.
This announcement followed the replacement of the Osun Youth Empowerment Scheme with Imole Youth Corps by the state governor, Mr Ademola Adeleke.
OYES OUT, Imole Youth Corps IN
In a communique by the Secretary to the Osun State Government, Teslim Igbalaye, on Thursday, February 16, 2023, in the state capital said the change of name was to reposition the youth empowerment programme.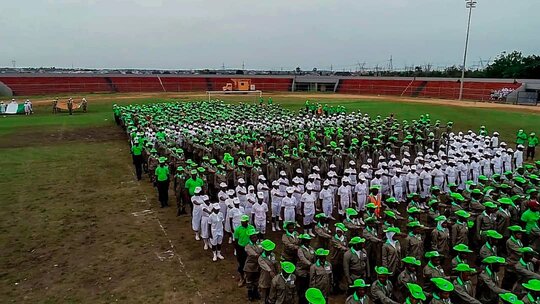 The statement reads:
About O-YES
OYES was launched by Ogbeni Rauf Aregbesola on December 17, 2010, a few weeks after he was sworn in as the governor of Osun.
The model of O-YES was replicated by the APC-led federal government in 2016 code-named N-Power and other state governments across Nigeria. The programme got the commendation of the World Bank.
The programme was created to address the huge issue of youth joblessness in Osun. It is a revolving 2-year volunteer scheme.
Since its inception, it engaged at least 20,000 youths for a period of 2-year and empowered some of them before the expiration of their engagement.
Units of O-YES:
The youth empowerment programme has eight units of different cadres including:
Public sanitation,
Public Works Brigade,
Green Gang,
Osun Sheriff Corps,
Traffic Marshalls,
Osun Paramedics,
Sanitation Czars
Teachers Corps
Will Imole Youth Corps Preserve the working mechanism of O-YES?
There are sketchy details about how Imole Youth Corps would work. It is unknown if the government will retain the specialised units of O-YES.