Last updated on June 14th, 2023 at 04:13 pm
In a bid to wipe out multiple exchange rates in Nigeria's foreign exchange, the Central Bank of Nigeria has reportedly devalued the naira from NGN461.6 to NGN631.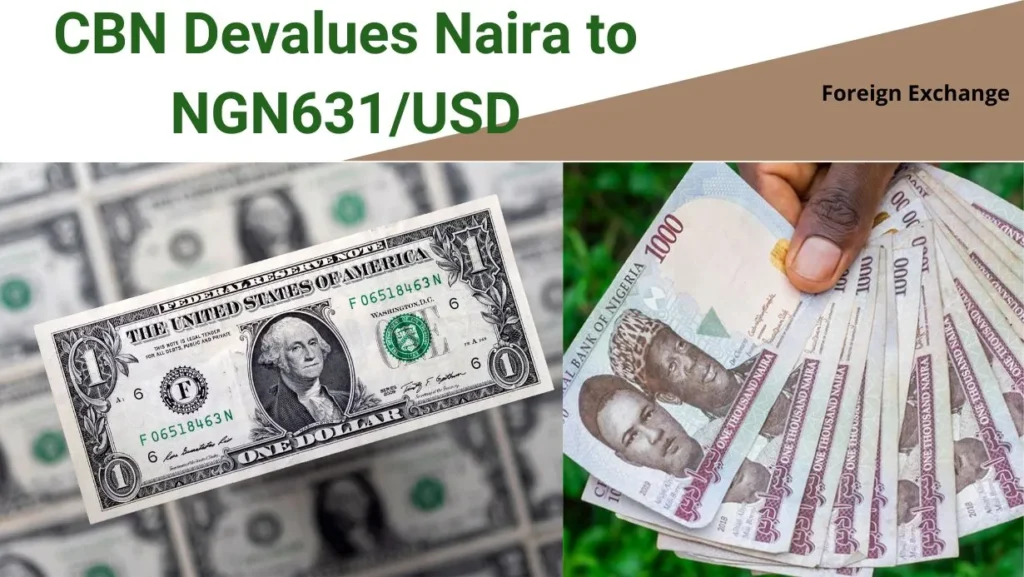 On Wednesday, May 31, 2023, the US dollar exchanged for N461.6 at the Importers and Exporters (I&E) window. The new exchange rate takes immediate effect, according to a report by Daily Trust.
In his inauguration speech, President Bola Tinubu promised that payment of "fuel subsidy is gone" and also announced that there would be a unified exchange rate to end multiple exchange rate that has been in operation for a long time, meaning his administration will float the naira in a bid to boost the economy.
Currently, there is confusion at the parallel market which is the most accessible FX market across major Nigeria's major cities like Abuja, Lagos, Kaduna, and Kano among others.
CBN Denies, says the report is fake
Nigeria's apex bank has described the report of naira devaluation as fake and didn't emanate from the CBN. A communique signed by the acting Director of Corporate Communications, Isa AbdulMumin, described the publication as falsehood.
"The attention of the Central Bank of Nigeria (CBN) has been drawn to a news report by Daily Trust Newspaper of June 1. 2023, titled "CBN Devalues Naira To 630/S1".

"We wish to state categorically that this news report which in the imagination of the newspaper is exclusive, is replete with outright FALSEHOODS and destabilizing innuendos, reflecting potentially willful ignorance of the said medium as to the workings of the Nigerian Foreign Exchange Market.

"For the avoidance of doubt, the exchange rate at the Investors & Exporters' (I&E) window traded this morning (June 1. 2023) at N465/USS1 and has been stable around this rate for a while.

"The public is hereby advised to ignore the news report by Daily Trust in its entirety, as it is speculative and calculated at causing panic in the market," the statement read.

CBN