Last updated on September 26th, 2023 at 07:20 pm
What are the monetary and forex issues before the new CBN Governor ?
From dollar-denominated debt obligations, reckless minting of Naira to limited reserves to defend the naira, and persistent depreciation of the Nigerian currency are some of the economic issues ahead of Olayemi Cardoso, the new governor of the Central Bank of Nigeria.
Table of Contents
He needs to speedily address these issues to gain the confidence of local and foreign investors and to put Nigeria back on the economic track.
Cardoso's appointment
The appointment of Olayemi Michael Cardoso as the new Governor of the Central Bank of Nigeria (CBN) along with four new Deputies on September 15, 2023, came at a time when Nigeria's economy was in disarray.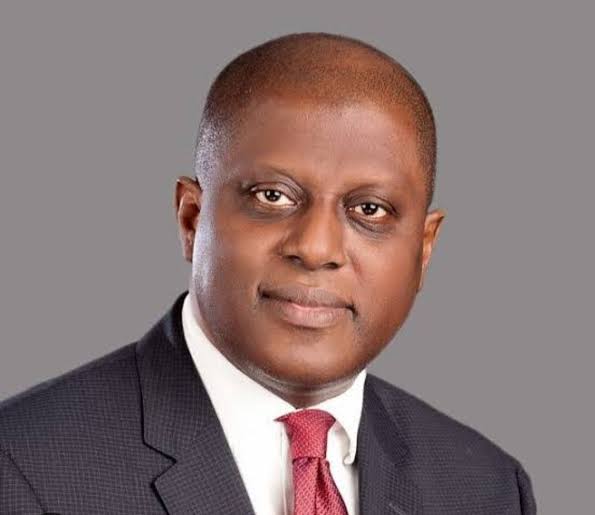 His appointment, which was approved by the Nigeria's Senate on Tuesday, September 26, is a litmus test for the Bola Tinubu-led government on his renewed hope campaign mantra.
Inherited poorly managed CBN
For the record, the former Chairman, Citibank Nigeria, became CBN boss at a time when Brent Crude was rising ($92.89/barrel at the time of publication) while the Naira continued to fall, when the apex bank had limited reserves to defend the Nigerian currency, and relied heavily on imported refined crude oil.
The problems, or let me call them challenges before the first Commissioner of Budget and Economic Planning in any Nigerian state is so huge that the integrity of the institution he'll superintend has been shattered by his predecessor Godwin Emefiele.
What will he do differently?
Some financial and forex analysts are asking:
What will the new CBN governor do better than his predecessor?
What is he going to do that has never been done?
How will the Naira appreciate under Cardoso, when Nigeria can't refine its crude oil while the government systematically pay subsidy behind closed doors?
Cardoso has lots of hurdles ahead. Unfortunately, some analysts are pessimistic that the new CBN boss may not achieve anything IF his employer fails to grant him the independence he needs to operate or fails to implement some of the key recommendations he will most likely put forward as he settles into his new roles.
What are the economic problems Cardoso must quickly fix?
So, as the chief economic and financial adviser to the Federal Government, here are the most important monetary problems the new CBN governor must quickly fix.
Limited reserves to defend the Naira
Through the reign of his predecessors, Nigeria lived on a false economy, the account of the apex bank was not audited until Emefiele was removed.
During Emefiele's reign, false figures were ditched out to create an impression that all was well, until an American multinational financial services firm, JP Morgan, reported that Nigeria's net foreign exchange (FX) reserves fell to $3.7 billion as of the end 2022.
Before JP Morgan's report, the Economist Intelligence Unit (EIU) had disclosed in a report that more than 40 per cent of foreign reserves of the CBN, which is about US$34bn in early August, were "encumbered assets", according to the CBN's audited financial statement for 2022.
And for the first time since the ouster of Emefiele, it was made public that Africa's biggest economy had borrowed US$7.5bn from overseas banks by the end of 2022.
So, Cardoso inherited poorly managed reserves as a result of financial recklessness by the former administration.
Technically, the CBN has limited reserves to 'defend' the naira, if at all Nigeria plans to return to a managed float system.
Naira Inflation
One of the core functions of the CBN is to manage Nigeria's foreign exchange market, including the acquisition and deployment of foreign exchange resources.
Sound forex management by the apex bank will reduce the destabilizing effects of short-term capital flows in Nigeria.
From 2014 to the day the former CBN boss was suspended, Nigeria experienced an uncoordinated management of the foreign exchange market, leading to multiple crises in the FX market.
As a result of the FX crisis, a lot of Nigerians seem to have lost confidence in the Naira.
Businessmen who operate on the international market now use Naira to buy dollars to minimize loss, leading to Naira inflation in the unofficial market.
The demand for dollars and other global currencies is unprecedented, leading to pressure on the local currency.
At the time of this publication, the Nigerian currency had crashed to a new low of N970 to a dollar at the parallel market.
How the new CBN governor will curb Naira inflation at the parallel market – which remains most accessible – remains a mirage.
Well, he may not need to disclose all his stabilizing strategies, all that Nigerians want to see is appreciation of the Naira against the dollar. But how he plans to achieve this remains elusive. We will continue to monitor.
Defective Debt Management
According to the public debt at the end of March 2023, as published by DMO, Nigeria is indebted to the following countries:
China ($4.34 billion) through Exim Bank of China
France ($593.75 million) through Agence Francaise Development
Japan ($62.02 million) through the Japan International Cooperation Agency
India ($26.64 million) through the Exim Bank of India
Germany ($144.75 million) through Kreditanstalt Fur Wiederaufbau
Although the CBN transferred the responsibility of managing Nigeria's debt to DMO in 2001, the apex bank is still in charge of mobilizing funds for the Federal Government and sensitising the Government on the implications of the size of its debt and budget deficit.
With this, it means Nigeria's external USD debt obligations were $5.16 billion as of March 2023, according to DMO.
Based on his global experience in financial market and budget management, Cardoso will have to advise the government on how to reduce Nigeria's USD debt obligations.
Forex round-tripping by government allies
Round-tripping in Nigeria's FX Market has been a big issue. Some time ago, a former CBN Governor revealed how a "small boy" made billions by buying dollars at the CBN rate and then selling using the parallel market rate.
The problem hasn't stopped even as the apex bank collapsed the exchange rate into the I & E window.
The gap between the black market rate and the official rate (I&E rate) is N180 at the time of publishing this article.
There are unconfirmed reports that BDC operators buy at I&E rate at banks and make between N150 to N170 per dollar at the unofficial market.
This is one of the biggest Forex problems before the new CBN Governor, which he must quickly fix.
Yemi Cardoso must ensure that foreign exchange disbursements and utilization are in line with economic priorities and within the annual foreign exchange budget in order to ensure available balance of payments position as well as the stability of the Naira.
If he repeats the same strategies as his predecessor, he may not get a different result.
Issues of Importation of Petrol
Since the ruling APC got to power in 2015, Nigeria imported Premium Motor Spirit (petrol) and used revenue from its oil company – NNPC – and other sources to pay subsidies, the same way as its predecessor, PDP, which ruled for 16 years since the country returned to democracy in 1999 till 2015.
For instance, NNPC spent $9.7 billion or N4.39 trillion on a petrol subsidy in 2022. It was a deficit for the government.
When crude oil price soars, oil-rich countries such as Saudi Arabia, Russia, Iran, and Angola double their oil revenue, unfortunately, it's usually more debt for Nigeria as subsidy payments gulp all earnings, leading to a deficit.
The new policies of CBN which Cardoso is expected to roll out when confirmed can only work if Nigeria stops using its revenue to import fuel.
While Tinubu's government "subsidy is gone" speech is still in force, there are speculations that the government isn't transparent about it.
Importation of petrol technically means that there is still pressure on the Naira, this way, Naira losses while the dollar continues to appreciate over the local currency.
Excessive minting of Naira for government's spending
It is the responsibility of the CBN to issue legal tender, its control, and its effective management, but these functions have recently been abused by the executive.
Under the law, the apex bank can grant loan facilities when the government experiences budget shortfalls, but the Executive in the last eight years hid under "Ways and Means Advances", by directing CBN to print monies as a backup for their reckless financial management.
This was arbitrarily abused between 2015 to May 2023. For instance, FG's Ways and Means loan from the CBN reached N23.8 trillion by October 2022. It was N17.5 trillion in December 2021, according to data on CBN's website.
What FG borrowed from CBN between January 2022 to October 2022
January 2022: N704.3 billion
February 2022: N226.3 billion
March 2022: N507.7 billion
April 2022: N112.3 billion
May 2022: N569.6 billion
June 2022: N335.8 billion
July 2022: N695.2 billion
August 2022: N1.46 trillion
September 2022: N749.4 billion
October 2022: N957.2 billion
At some point, Edo State governor Godswill Obaseki accused the CBN of simply printing naira and handing it over to the FG to pay salaries of civil servants and to offset payment of Federal Account Allocation Committee (FAAC) to states.
The excessive printing of naira is one of the causes of inflation as a result of defective liquidity management.
Cardoso needs to be independent or follow in the footsteps of his predecessor.
Weak Non-Oil Exports (NOE)
Structural bottlenecks, unfair forex policies, and weak policies or non-commitment to the implementation of NOE policies remain an issue.
To make the job of the new governor easier, the government must be committed to its diversification plan from crude oil to non-oil sectors.
Difficult "Easy Doing Business"
According to the World Index of Ease of Doing Business (EDB), Nigeria performs poorly despite the fact it moved from 146 (in 2018) to 131 in 2019 among 190 economies.
What is the World Bank EDB Index?
The World Bank EDB index ranks countries against each other based on how the regulatory environment is conducive to business operation, and stronger protections of property rights.
Countries that rank between 1 to 20 are considered to have simpler and more friendly regulations for businesses to operate.
Foreign companies rely on data, they conduct their research before undertaking any foreign investment in another country.
When a potential investor sees this kind of poor ranking of Nigeria's EDB, Foreign Direct Investment (FDI) will be low, irrespective of the persuasion of foreign investors.
Sugar-mouthing how good your country is when the data says otherwise will not work. It may even force existing ones to relocate or close shops. It's like marketing an obviously bad product.
Excessive Demand For Forex
Are the political class ready to make the same commitment and sacrifice they ask average Nigerians to make?
They import almost everything they consume and wear. They organize workshops for themselves in foreign countries, send their kids to foreign institutions, and import cars worth thousands of dollars.
Even during political campaigns, they bribe delegates with foreign currencies to seek and win their hearts. This happened during the last presidential primaries by the two major political parties: APC and PDP.
All these put pressure on the Nigerian currency, they indirectly import inflation, they degrade the value of the Naira.
How Olayemi Cardoso will curb this menace remains a question on the lips of everyone who has been following the issue of the remote causes of the Forex crisis in Nigeria.
Poor FDI
Foreign Direct Investment (FDI) is still below $1billion, according to capital importation data published by the National Bureau of Statistics (NBS).
The report shows that the total FDI into Nigeria in the first quarter (Q1) of 2023 was only $48 million USD. It was $84 million in Q4 2022, representing a 43% decrease on a quarter-on-quarter basis.
There are many issues with Nigeria's macroeconomic indicators. Investment policies are poor, insecurity from the North to the South persists, and corruption by government officials remains an epidemic.
If the government fails to address these issues, the new CBN governor may achieve less or nothing in the long term.
Takeaways:
Here is the list of monetary and Forex problems Yemi Cardoso will have to battle with during his reigns as as the new CBN boss:
Poor FDI
Naira Inflation
Weak Non-oil exports
Discriminate demand for forex by allies of the government
Moribund refineries that fuel importation refund crude oil
Defective Debt Management
Terrible "Easy Doing Business" ranking
Round-tripping of foreign exchange by bank and government officials
Limited reserves to defend the Naira
Excessive minting of Naira for government's spending